Accounting Software
Do you want a hassle-free accounting solution for your business? Try Munim and make accounting easier forever.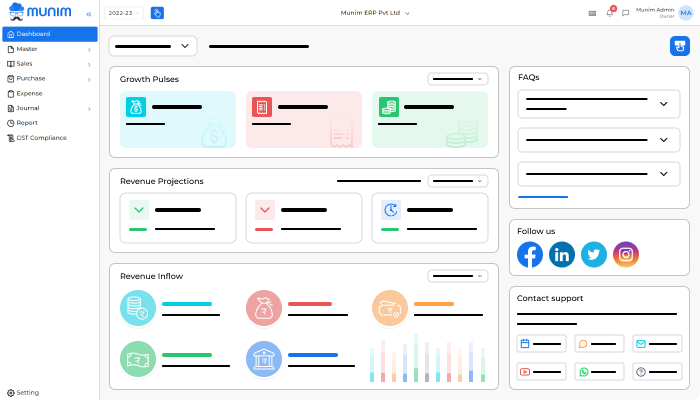 What is accounting?
Accounting is the process of recording, classifying, and summarizing financial information about a business or entity often in a detailed document called a ledger. The accounting profession is a global one but is regulated by national laws and international agreements such as the International Federation of Accountants (IFAC).
Overview of accounting software
Accounting software is a type of business management software that aids the accounting process. Accounting software automates many repetitive tasks associated with bookkeeping and accounting, including accounts payable and receivable, inventory management, e-invoice, e-way bill, and fixed asset tracking.
The most popular accounting software packages provide a number of features that will help you become more efficient in managing your finances.
Munim's Accounting feature provides you with a comprehensive overview of your business finances. It allows you to track your income and expenses and always stay up-to-date on your financial status. It also includes a set of customizable reports that give you a detailed overview of your income and expenses. This information can help you better manage your finances and keep track of your bottom line.
Munim's accounting feature lets you perform the following actions:
Invoicing:
You can create and send custom invoices within a few seconds.
E-way bill:
Instantly create multiple E-way bills within a few seconds
Accounts receivable/payable:
You can track and manage outstanding invoices and payments.
GST compliance:
Access complete GST compliance requirements at your fingertips.
Reports management & many more
E-invoicing:
You can create an errorless e-invoice and send it to the customers.
Payroll:
Allows you to track and manage employees' activities and salary calculations
Inventory management:
Simply track and manage your inventories without any hassle.
TDS:
Easily deal with TDS and streamline your business process (coming soon).
What makes Munim unique from other accounting software?
01
Spend less time on paperwork by using our automated accounting features.
02
Automatically import your bank transactions from the last year into Book Balance.
03
Retain maximum data without having to spend hours doing it manually.
04
Learn how you can maximize your financial success with reports that are simple and informative.
Advantages of using Munim
Saves time instead of doing paperwork
Get rid of errors in calculations
Get accurate result
Stay up to date with Government compliances
60 days free trial
Customer support to solve your queries
All features within a single software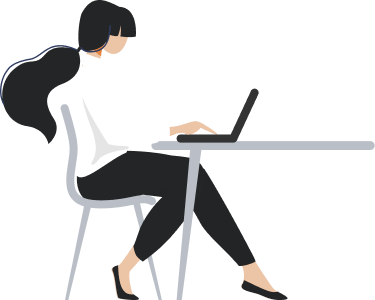 Sahi Hai, Munim Hai Toh Free Hai
You will get full access to all the features for a limited period.
Latest Update
Explore our blogs for more helpful information.