Reports Management Software
Get a detailed overview of your business financials with a perfect suite of customizable reports.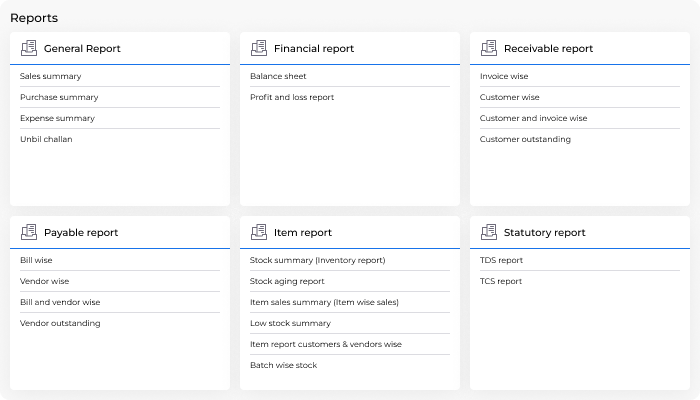 Having reports management software for your business is a great way to manage your accounting tasks. It will help you track your expenses and revenues, as well as generate reports that will help you make better business decisions. It manages the money flow and provides accurate information about the financial status of the business.
Munim – Access complete reports of your business within a single tap
Get a perfect suite of customizable reports as per your business requirements. These reports give you a comprehensive overview of your income and expenses, so you can always stay up-to-date on your financial status. They also allow you to track your assets and liabilities, so you can better manage your finances and keep track of your bottom line.
01
You can use Munim to get a wide range of reports on your business's financial standing.
02
Get insights into other sectors of your business like sales, marketing, product development & more.
03
Download data from anywhere and at any time.
04
Find trends in your performance to manage the growth of your business.
General report
Sales Summary
Purchase Summary
Unbill Challan
Financial report
Balance Sheet
Profit and Loss Report
Receivable report
Invoice Wise
Customer Wise
Customer and Invoice Wise
Customer Outstanding
Payable report
Bill Wise
Vendor Wise
Bill and Vendor Wise
Vendor Outstanding
Item report
Stock Summary (Inventory Report)
Stock Aging Report
Item Sales Summary (Item Wise Sales)
Low Stock Summary
Item Report Customers Wise
Item Report Vendors Wise
Batch Wise Stock
Analyze the financial condition of your business easily
The reports provided by Munim help businesses evaluate the financial condition of a company. Filters are there to make the analysis more simple and that you can export your reports.
Get customized reports
Get access to various reports and even create your own customized reports based on your requirements.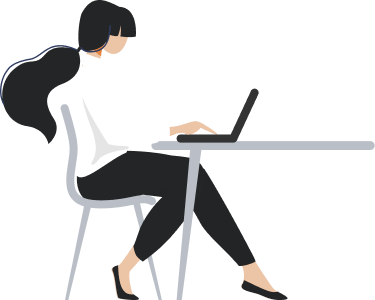 Get A Sneak Peek Into Your Business For Free
You will get full access to all the features for a limited period.
Latest update
Explore our blogs for more helpful information.