Team Chat and Files Sharing Software
Enhance communication with your team members and file sharing easier within the software itself.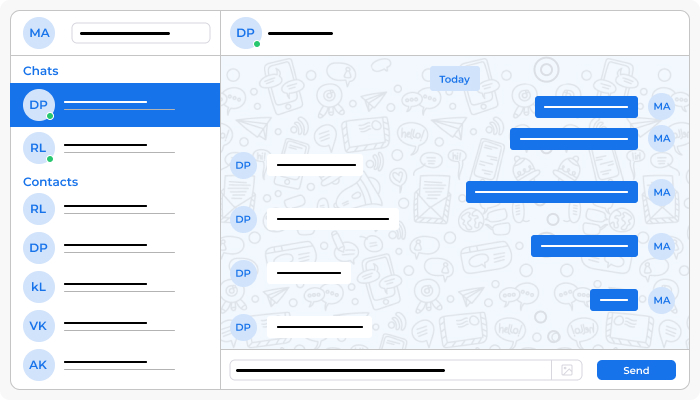 If you have multiple people working on different projects at once, it will be easier for them to communicate with each other if they are located remotely each other. The chat feature provides an excellent solution for this problem by allowing users to chat with each other in real time about what they are doing or about any questions they may have regarding their projects. This can save a lot of time because there will be no need to email back and forth. This will help you to make sure that everything is running smoothly. Munim's Team Chat and Files Sharing Software will allow your business to communicate and run seamlessly.
Benefits of Team Chat and Files Sharing Feature in Munim
The chat feature helps to increase communication between team members. This helps them to stay connected with each other and keeps them updated about their work progress. Your chat will be saved to cloud storage so there is no fear of losing the data shared through the chat. Also with this feature, you can save time as you do not have to reply back one by one through emails or another messaging platform.
With the file-sharing feature, you don't have to send attachments via email every time instead you can just simply share the attachments via chat with your team members with a single click. You can send any kind of file through chat. You can share files such as invoices, receipts, or cheques in this software through your computer or mobile phone. This saves time and makes things easier.
Munim makes team communication better and more efficient
No loss of chats
Search messages in chat whenever needed
All types of files sharing
Data security
Streamlined communication between teammates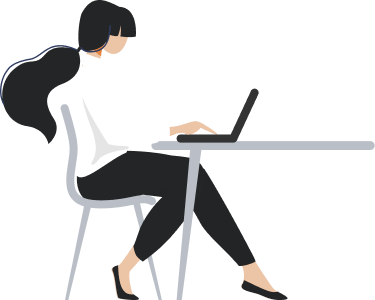 Stay Connected With Your Team For Free
You will get full access to all the features for a limited period.
Latest update
Explore our blogs for more helpful information.