Purchase order approval is a process where a purchase order (PO) is reviewed and approved by one or more designated individuals within a company before it is sent to the vendor. This helps to ensure that purchases are made in accordance with company policies and budgets, and that the goods or services ordered are necessary and authorized.
How to create Purchase Order in Munim?
To create Purchase Order in Munim, follow the below steps:
Step 1: Log in to your company account in Munim.
Step 2: From the left side panel, click on the Purchase Order option under the Purchase menu as shown below:
Step 3: Now, you will be on the Purchase Order listing page and from here, click on "Create Purchase Order" button at the top right corner of the page as shown below: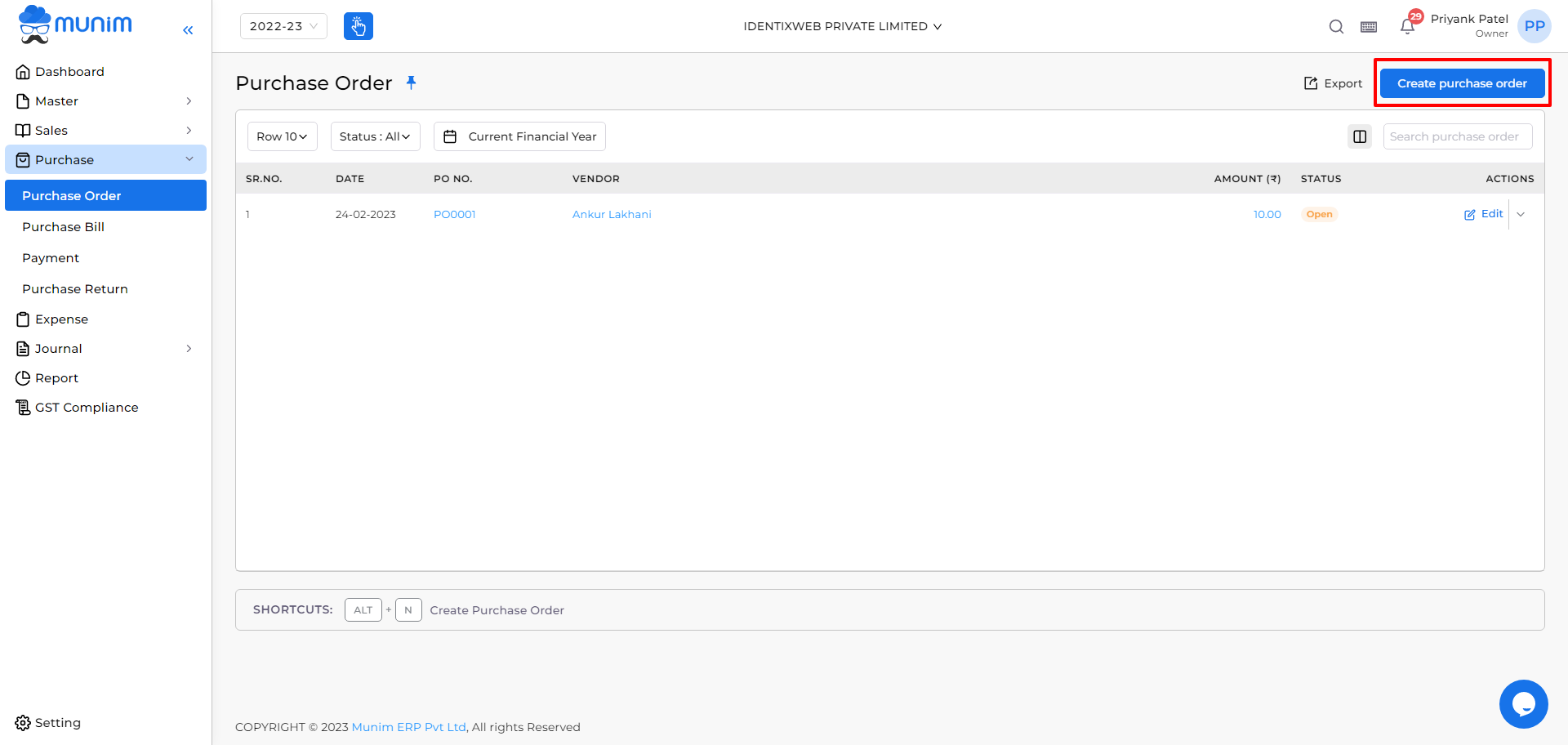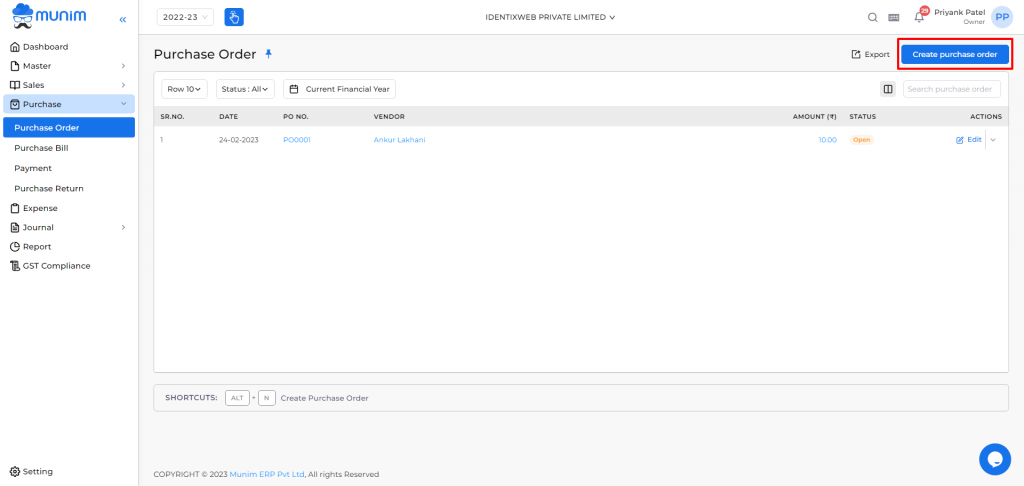 Step 4: Create Purchase Order by adding all the required details and click on Save button as shown below:
Step 5: After hitting the Save button you will be redirected to the Purchase Order listing page.
Step 6: On this page you can see the list of Purchase Orders that you have created and along with each list you can see respective action menu in which you need to click on the Approved option.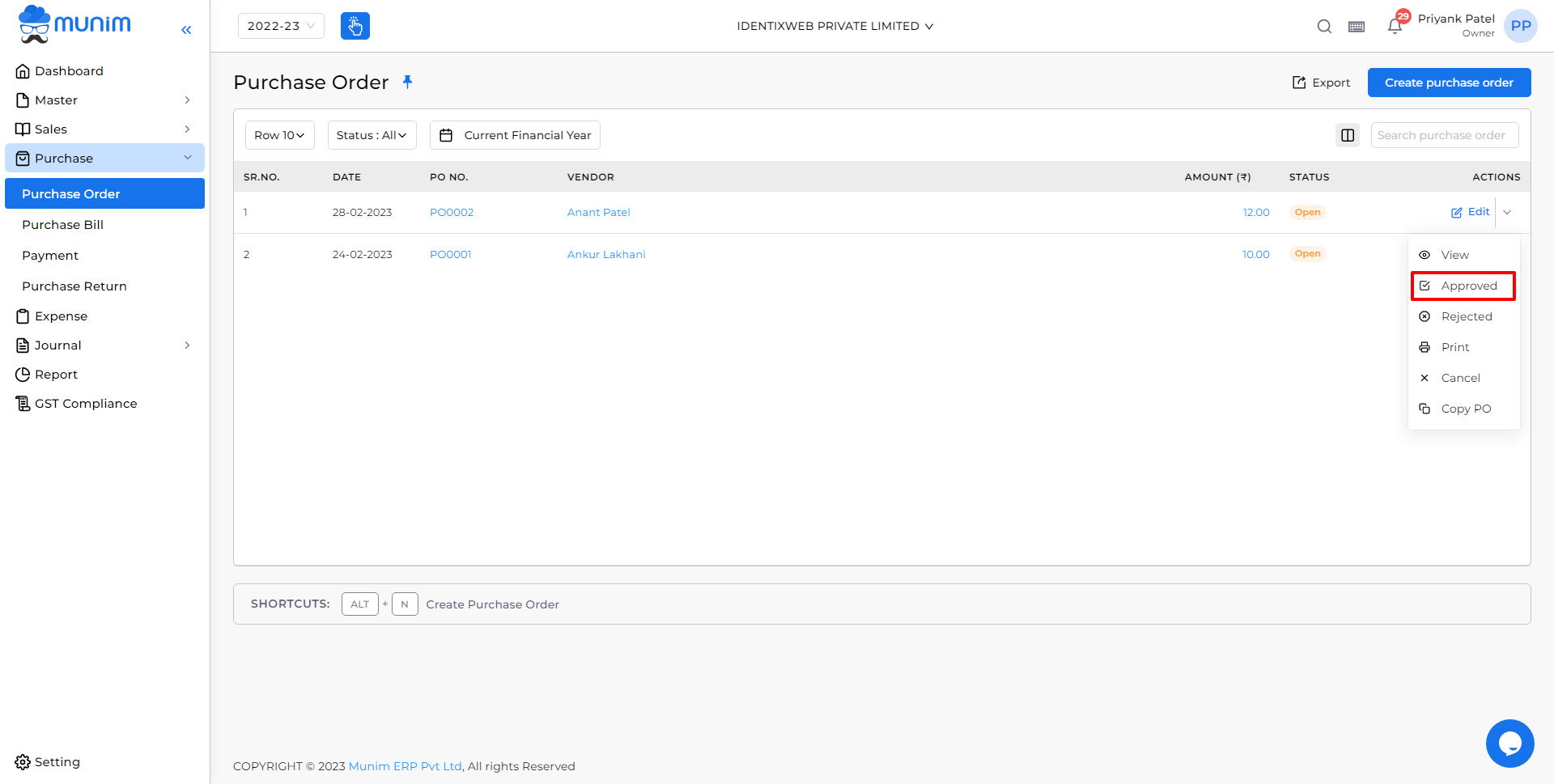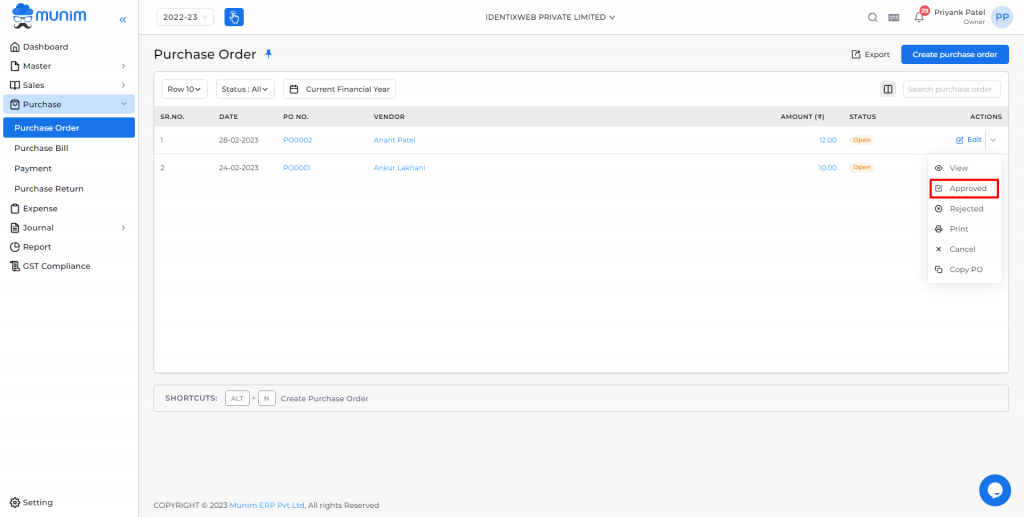 Step 7: After clicking on the approved button, you will get a popup. Click on the Approve button from the popup.
Now you have successfully completed the purchase order approval process. Now you can directly create the purchase bill by clicking on the Create Bill option. All details will be fetched from the purchase order, so you have to just hit the Save button to complete the purchase bill.