Generate E-Invoices Like A Boss
Now you don't need to sign up in the IRP portal to generate e-invoices. With Munim, you can generate them from our software itself.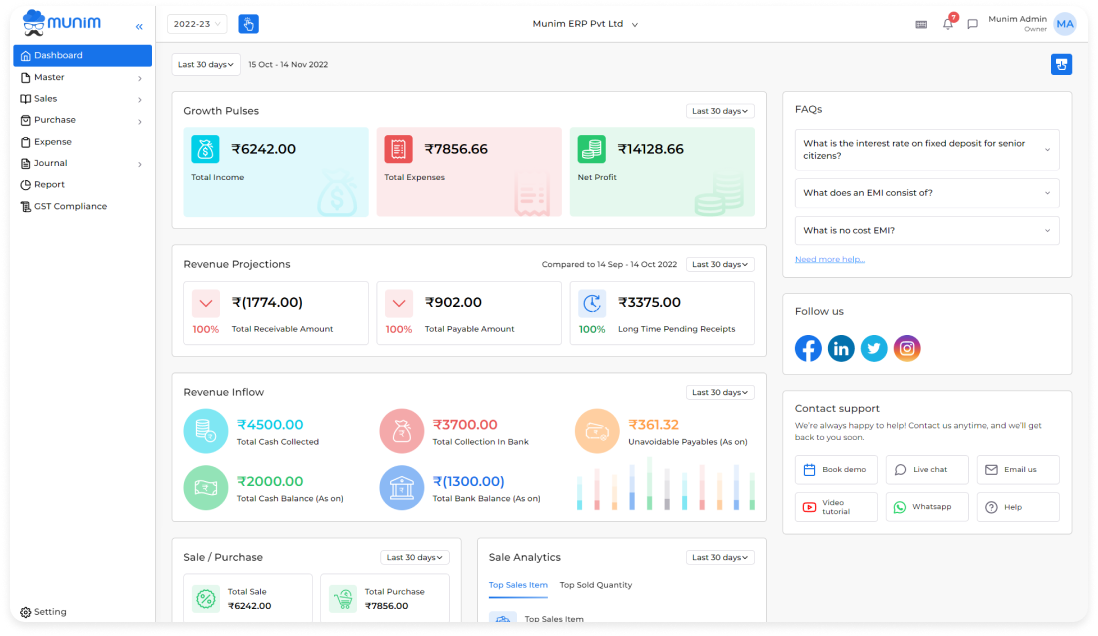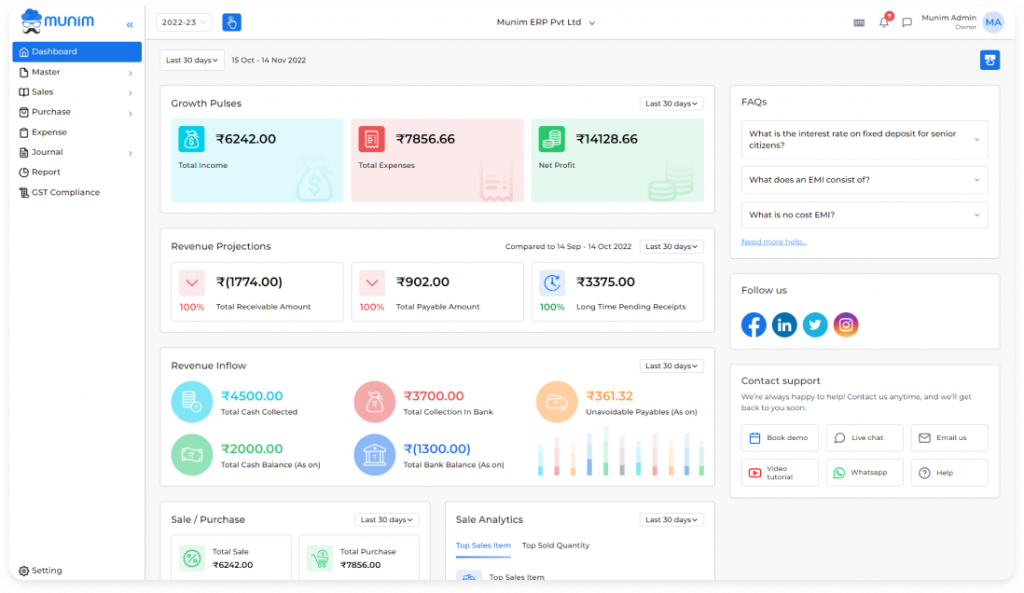 Super Smooth E-Invoicing Software To Make Business GST Compliant
In business 'time is money' we are well aware of it. All businesses want to streamline their process such that it increases their efficiency and compliance is no exception. If you are looking for a complete accounting solution that helps you stay compliant with the latest GST rules and regulations, Munim is the answer for you. Know what features make Munim one-of-a-kind GST e-invoicing software.
Features Of Our E-Invoicing Software
Following are the features of our software which you will rarely get in any other accounting software together:
Seamless Integration
Our e-invoicing software is smoothly integrated with Invoice Registration Portal allowing you to generate e-invoices without any glitches.
Easy Cancellation
Manually e-invoice cancellation is a waste of time and sometimes you may experience server downtime on the other hand with Munim it gets canceled with just one click.
One-click E-Way Bill Generation
While generating invoices if you provide transporter details such as transporter name and vehicle no., you can generate e-way bills along with an e-invoice.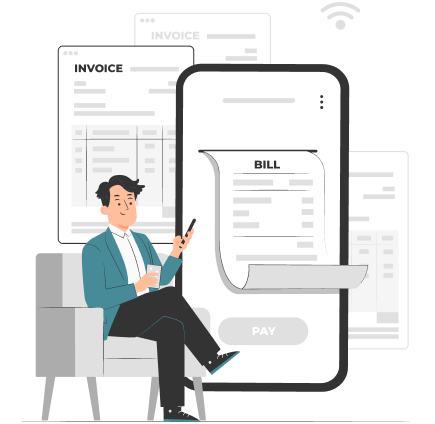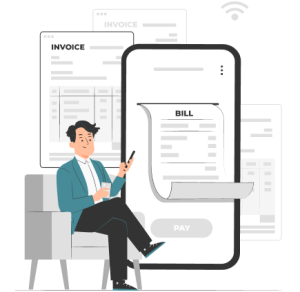 Affordability
You can generate as many e-invoices as you want in Munim, all you have to pay is 1 credit per e-invoice, and 1 credit is equal to 1 rupee.
Cess Consideration
When you generate invoices with Munim you can specify whether your products/services fall under Cess or not. If it does so you can mention the same and it will be reflected in the e-invoice.
Mention Taxable Amount
If the price of the product/service is different from the taxable amount, Munim allows you to mention the same in a separate column for further calculation.
Experience hassle-free GST e-invoicing and stay ahead of your tax obligations
You will get full access to all the features for a limited period.
Benefits Of Using Our E-Invoicing Software
In the following ways it is advantageous for your business to start using Munim for generating e-invoicing software:

Transparency
When you send an e-invoice to your customers they get to know exactly how much you are charging for a product/service and how much tax they are paying.

Stay GST-compliant
In B2B transactions it is mandatory for suppliers to issue an e-invoice as per the common format notified by the GST council. Munim can help you do so.

Enhanced Security
Since Munim is cloud-based software, all your invoices will be stored securely and it is connected with IRP via trusted API thus, you don't have to worry.

Enables Interoperability
Since all the e-invoices are generated in a standard format hence invoices generated in one software can be read by different software as well.

Minimizing Data Entry Errors
Under e-invoicing software, the chances of data entry errors reduce greatly since all the invoices are auto-populated on the GST portal and e-way bill portal.

Easier Loan Approval
Normally MSMEs have to present over a dozen documents with e-invoices. Securing a loan gets easier since the sales are authenticated by the GST invoice portal.
Why Choose Munim?
Munim is one of the best e-invoicing software among its rivals. It makes your compliance process easy with its feature-rich GST module. Apart from that it also makes your accounting and inventory management easier than ever. If you are looking for a complete accounting solution you should definitely try Munim and the best part is, it's free for now.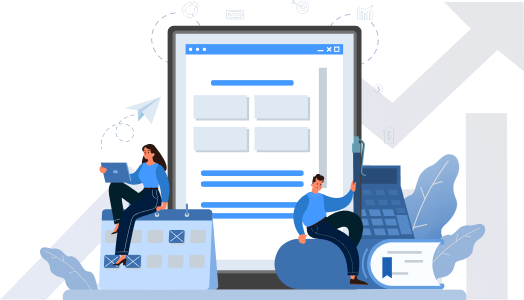 Frequently Asked Questions
How much does it cost to create an e-invoice effectively?
Do I need to log in to the Invoice Registration Portal (IRP) even after using Munim?
Is there an option to create an e-invoice in bulk?
Can I cancel my e-invoice from Munim?
Other Features
The following are the benefits of cloud accounting software for small and medium-scale businesses in India:

Get a detailed overview of your business financials with a perfect suite of customizable reports.

Track and manage your inventory with ease through Munim inventory management software

Generate error-free E-way bills for your business within a few minutes through Munim software.