Create Professional Invoices With Ease
You can create professional invoices easily, quickly, and neatly. Sign up with India's best online invoicing software — Munim and get paid faster.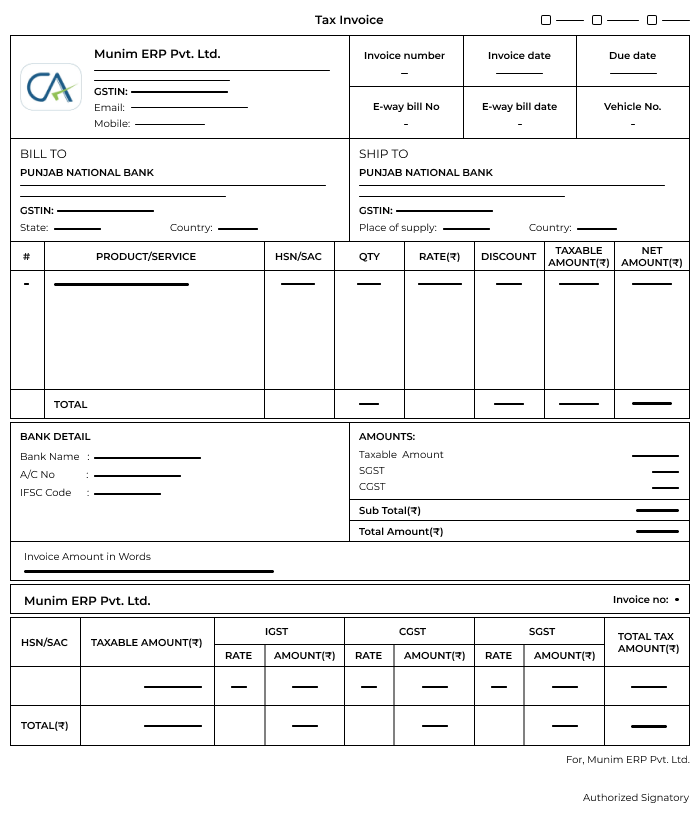 Reliable Online Invoice Software For Your Growing Business
Munim – the best Invoice software is offered with over a dozen features enabling you to do faster invoicing. Our solution organizes your invoicing process as a result you don't have to worry about record keeping, it will be stored on our application forever. Also, you can filter them as per their status allowing you to find a particular invoice easily. Let's dig deeper to know more about it!
Features Of Munim
Following are the features of Munim that can ease your invoicing process:
Filter Invoices
In the Munim app, you can filter invoices according to various categories such as canceled, payment done, partial payment done, and pending payment. This feature allows you to find a particular invoice quickly.
Generates Bulk Invoice
With Munim you can generate dozens of invoices at a time. You don't have to enter data manually, just import an excel sheet and let the software do its job.
Attach Additional Files
When generating an invoice with Munim, you can attach files with the invoice for your reference. This feature is useful when you provide special pricing to a particular customer under a contract.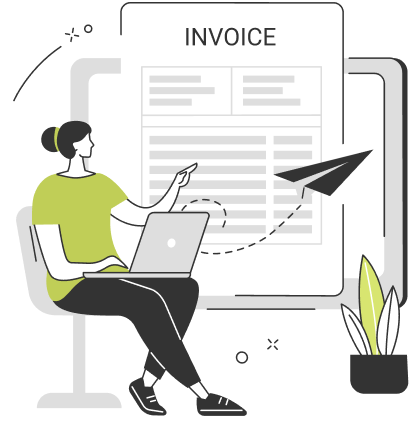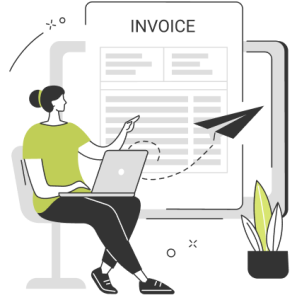 Shortcut Keys
When it comes to invoicing, speed is necessary. To make the invoicing process much faster we have provided shortcut keys to negate the need of moving the mouse pointer thereby saving time.
Handle Returns
In Munim you can manage returns with credit notes so that you can keep a record for further initiating the refund or settling future bills. These returns are also updated in the company ledger.
Generate Delivery Challan
Only a handful of invoicing software offers a feature to create delivery challan and Munim is one of them. Also, you can add a special note for your customer.
Get paid faster and streamline your invoicing process
You will get full access to all the features for a limited period.
Benefits Of Using Munim For Online Billing
The following are the advantages of using online invoicing software:

Faster Billing
Compared with the traditional billing process where you have to make calculations yourself, in online billing software summing, discount deductions are done automatically.

Quick Audits
Online billing software enables you to audit your invoices quickly since all the invoices can be filtered based on their status. And one can export the data in a separate excel sheet.

Ready-made Invoice Templates
In invoicing software you get professional invoice templates, you can customize templates as per your brand requirements and send them to your customers.

Simple UI
Munim's invoicing interface is in such a way that even an amateur can master the software with a few hours of practice. Thus, no need for special training to learn the software.

Remote Access
Whether you are in the office or anywhere else, with our software you can generate invoices without any restrictions. All you have to do is a device connected to the internet.
Stealth Security
Munim is hosted on cloud servers which makes it impossible for hackers to bypass the security measures. Thus, all your data is safe with us.
Why Choose Munim?
Munim is an advanced invoicing software that can make your billing process much easier and free from typos and computational errors. If you are looking for an invoicing solution with the features of accounting software and tax compliance then choose Munim only.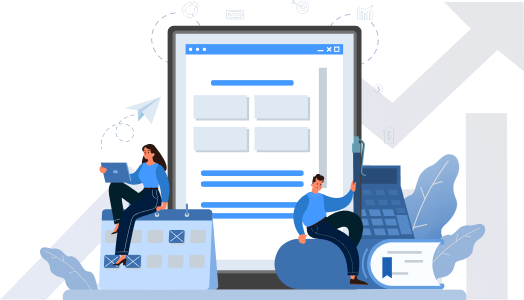 Frequently Asked Questions
Do I need to write customer details manually?
Do I need to fill in the product price and tax details manually? 
How will I know whether an invoice is paid or unpaid? 
Can I import invoice data from other software? 
Other Features
The following are the benefits of cloud accounting software for small and medium-scale businesses in India:
Create E-invoice for your business without any hassles and errors using Munim.

Keep track of all your business incomes & expenses, and ensure your finances are always in order.

Stay on top of your GST obligations with regular updates and notifications with the best accounting software.