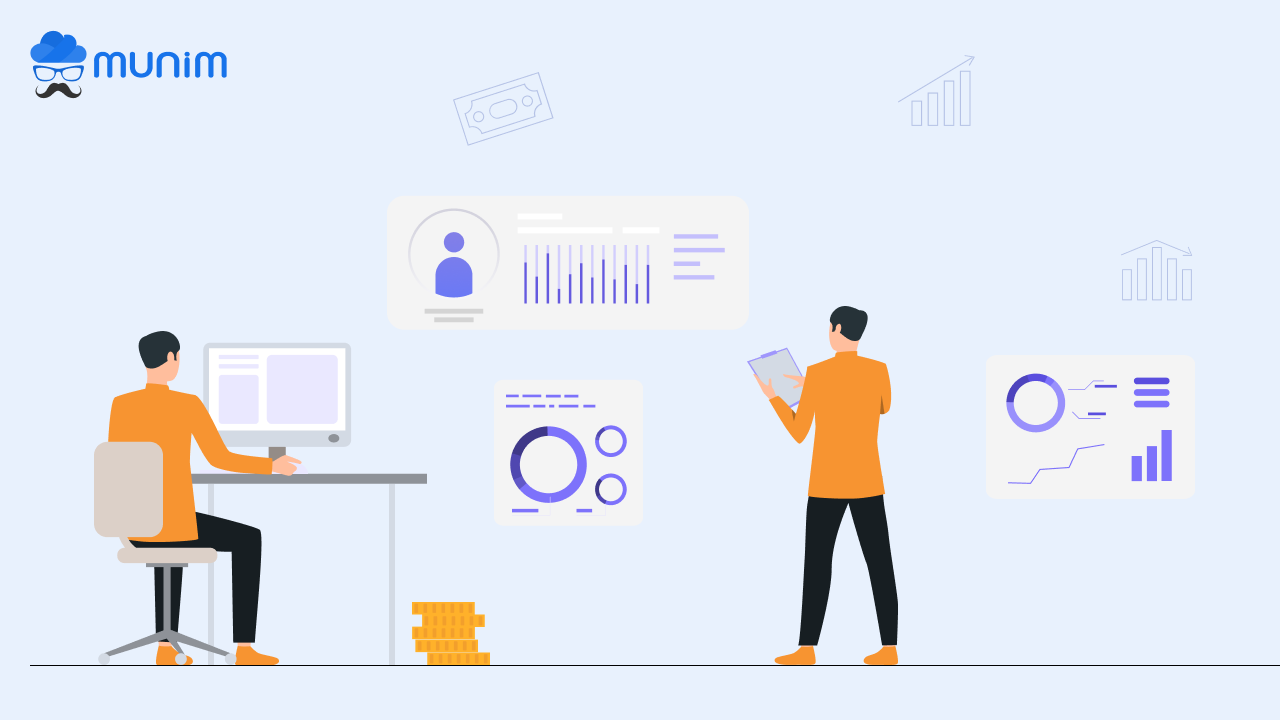 In order to make your business a success you need to manage your monetary resources. To manage your resources well you require an efficient accounting system that records each transaction whether it is inflow or outflow. When you look for an accounting system you will find different accounting software, each of them is built differently but their purpose is the same. So it gets confusing to choose any one among a variety of options. Thus, here we are with a blog explaining all the details of different types of accounting software so that you can choose the best one for your organization confidently.
Different Types Of Accounting Software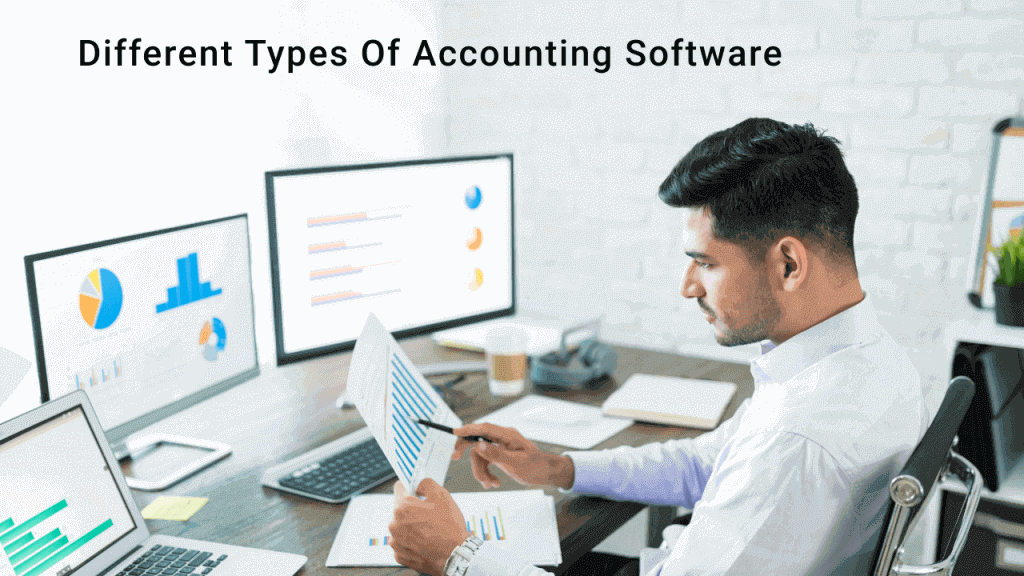 Following is the explanation of types of accounting software:
#1 Utilizing Spreadsheet To Manage Finances
Microsoft Excel is a go-to tool for small and micro businesses to manage their finances. This is an effective tool and that is the reason why we have mentioned it first. There are other similar tools available such as Google Spreadsheets and OpenOffice to cater and the best thing is, all of them are free.
You need to be pro at it to manage simple accounting needs. However, for complex accounting requirements, you need some knowledge of the same to define formulae. Note, it's okay to use spreadsheets in the beginning but do not rely on them, look for some free accounting software rather.
#2 Commercial Accounting Software
Commercial off-the-shelf accounting software is widely used in industries across the world. It is preferred by large companies as it can be configured as per the need of a business and the process of installation is lengthy compared to other accounting software. And you may require a team of experts to successfully install the software across your organization.
It offers multiple layers of error detection mechanisms to obstruct the submission of incorrect information. It allows you to extra packages that are developed to address the needs of certain industries.
This software generates reports that summarize data and gives you an overview of the financial health of your company.
#3 Enterprise Accounting Software Or Enterprise Resource Planning Software
ERP software is a tool developed for certain organizations to cater to their custom needs. This software manages data of all the departments of an organization and also fulfills their additional requirements such as project planning, business analytics, enterprise resource planning, and workflow management.
The main advantage of this kind of software is that it syncs the multiple departments of an organization and makes data sharing possible within and outside the department.
Due to the following features enterprise accounting software is used:
Procurement
Supply chain management
Billing
Customer relationship management
Reconciliation
Inventory control
Business intelligence through analytics and dashboards
#4 Custom Accounting Software
This kind of software is employed when a company has a particular need and no accounting software is available to cater to the same. Normally, MNCs and large-scale organizations opt for this software. Compare to general accounting software it has more benefits as it is developed keeping in mind the needs of a company.
However, the cost of such software is way too much compared with other software.
#5 Online Accounting Software
Online accounting software is the most popular category of accounting software these days. This accounting software is also known as web-based accounting or cloud accounting software. As opposed to conventional accounting which is required to install on a system, there is no such need here. Moreover, it doesn't even employ a system processor to execute the process. The data is processed in cloud servers and sent back to the user. Thus, it requires a steady internet connection.
Since it is hosted on the cloud, you can access it from anywhere in the world, and supports multi-user with automatic data synchronization. It generally offers features such as invoicing, inventory management, GST accounting, e-invoicing, e-way bill generation, and smart reports.
If you think online accounting software is something that your business needs then you must try Munim. It is a cloud-based accounting software and is free* for a limited period.
Benefits Of Using Accounting Software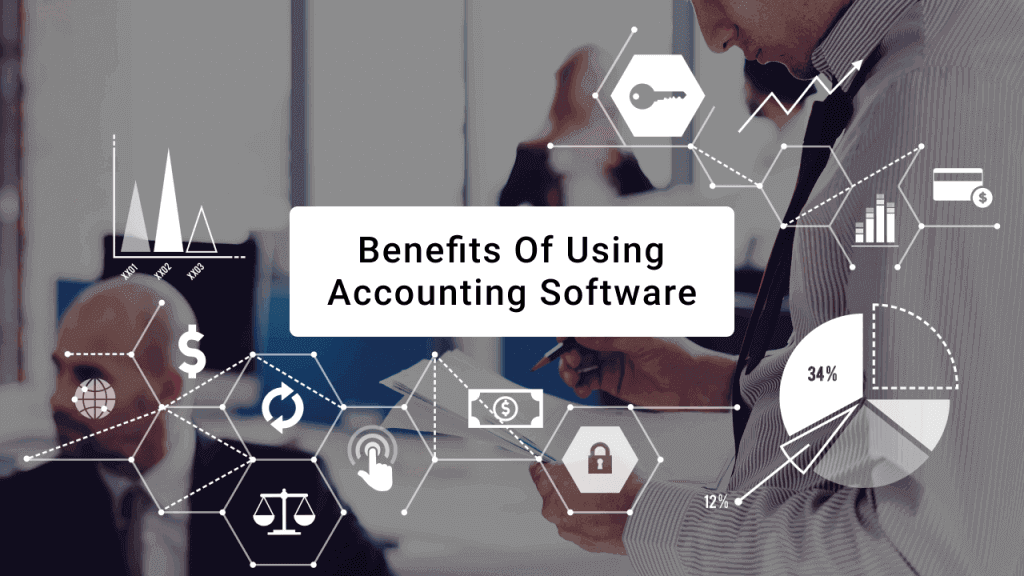 Following are the benefits of using accounting software that you should know:
Makes GST Compliance Easier
Accounting software, especially Munim, is design in such a way that it relieves your GST compliance burden. Also, it takes care of e-invoice and e-way bill generation and yeah you can also cancel the same from the software itself, with no separate login required.
Promotes Data Accuracy
When you have accounting software, you don't have to worry about updating data in multiple sheets. Here, if you update an entry, changes will reflect automatically in the concerned records. This is how it ensures data accuracy.
Generates E-Invoice & E-Way Bills
Generating e-invoices and e-way bills is a large part of GST compliance. The conventional method of generating e-invoice and e-way bills is much more complicated. Our GST accounting software Munim makes the process simpler and much more efficient.
Whether you want to create an e-invoice or e-way bill, it generates in just a few clicks from the same window itself. No separate login, and no server downtime.
However, to generate an e-way bill, you need to mention transporter details such as vehicle number so we would recommend you keep it handy while generating the same.
Analyze Your Business Data
Analyzing data is important for owners/CEOs and other stakeholders as it gives you a new perspective to understand your business. Hence, it enables you to steer your business well.
Over To You
So these are the main accounting software types that you should know. We hope after reading this blog you can decide which type of software will suit your organization the best. However, if you are looking for any recommendations for cloud accounting software then you must try Munim. It has all the features that your organization needs.