Track Inventories From Your Desk
Gone are the days when you were supposed to be at the warehouse to manage inventory. With Munim you can track the flow of inventory from your screen.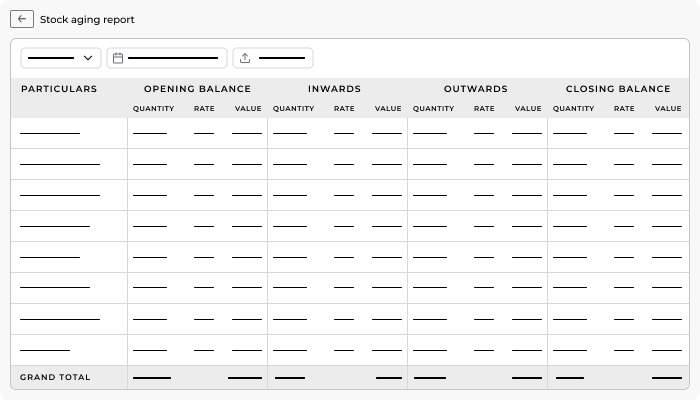 Best Inventory Management Software
Munim – India's best stock management software is an all-in-one solution to inventory workflows and aids you in automating inventory-related processes. The automation in the stock management system provides you insight into stock levels in real-time. Moreover, our software automatically generates the trends of consumption of stock. This data can further be used to forecast demand in the future. Find more features of the best inventory management below:
Features Of Our Inventory Software
Below mentioned points are the features of our inventory management software that will help you to manage your stock more effectively:
Import Inventory Data
Munim – a stock management software that allows you to import data from other inventory software through Excel sheets. This feature is available in the free version as well.
Create New Inventories
In Munim you can add a number of quantities to existing inventories and also you can create inventories of new products and there is no limitation on creating new inventory.
Create New Units
Though we have updated all the international units in the software in case they do not cater to your requirements then you can create a new unit for your stock.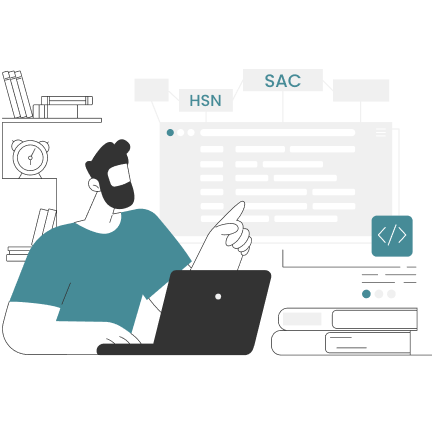 Designate HSN/SAC Code
In our Munim software, you can designate HSN/SAC code to the raw material or finished products stored as inventory. It is mandatory to mention these codes in the e-invoice.
Designate Cess
Cess is applicable to only select products. While updating a product in Munim you can choose whether cess is applicable to your products/services or not.
Low Stock Alert
When a stock goes below a predetermined quantity, the software notifies you to place a procurement order so that stock-out situations can be prevented.
Track your stock, like a pro on the clock
You will get full access to all the features for a limited period.
Benefits Of Our Inventory Software
Following are the benefits of our inventory management software that will pave the way for the success of your company:

Minimized Overselling Risk
When you have inventory management software like Mumim you don't have to worry about overselling because it won't allow you to generate invoices if the stock is not available.

Fewer Chances Of Stock-out
With stock management software like Munim, it is less likely that a stock-out arises because the software sends an alert if the inventory goes below the specified quantity.

Accurate Inventory Forecasting
Munim provides a report on inventory consumption. If you study these reports carefully then you will see a pattern in your consumption rate, and based on that you can forecast inventory demand.

Increased Profit Margin
When you can forecast inventory consumption accurately you will order inventories only what is sufficient. This will lead to lessening stock handling prices and improving profit margins.
Better Customer Service
When you are aware of your inventory levels in real-time you will abstain from overpromising and under-delivering to customers and that nullifies the chances of poor customer service.

Inventory Reports
Munim gives you insightful data about your inventories through reports. These reports will help you to understand the average selling price, dead stock, highest selling product, and many more data points.
Why Choose Munim?
The success of a company is dependent on how efficiently it manages its inventory and it is difficult to do so. With the right tools and data-backed feedback, you can make it easy. Sign up with Munim today and experience the ease with which you can manage your stock.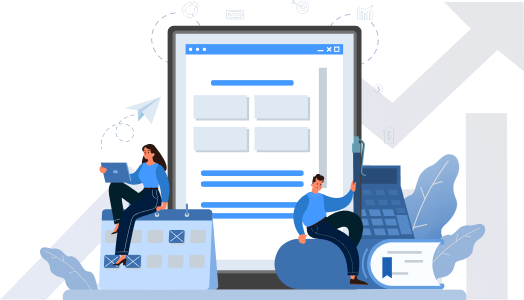 Frequently Asked Questions
Does Munim fetch HSN/SAC code automatically? 
Do I need to update the stock level after every sale? 
What if my product levies Cess? 
Can I create my stock unit? 
Other Features
The following are the benefits of cloud accounting software for small and medium-scale businesses in India:

Add staff, assign roles and give required permissions to them.

Easily track and manage the accounts receivable and payable of your business with Munim.

Get a detailed overview of your business financials with a perfect suite of customizable reports.