Why Healthcare Accounting Software is a Boon for the Medical Industry?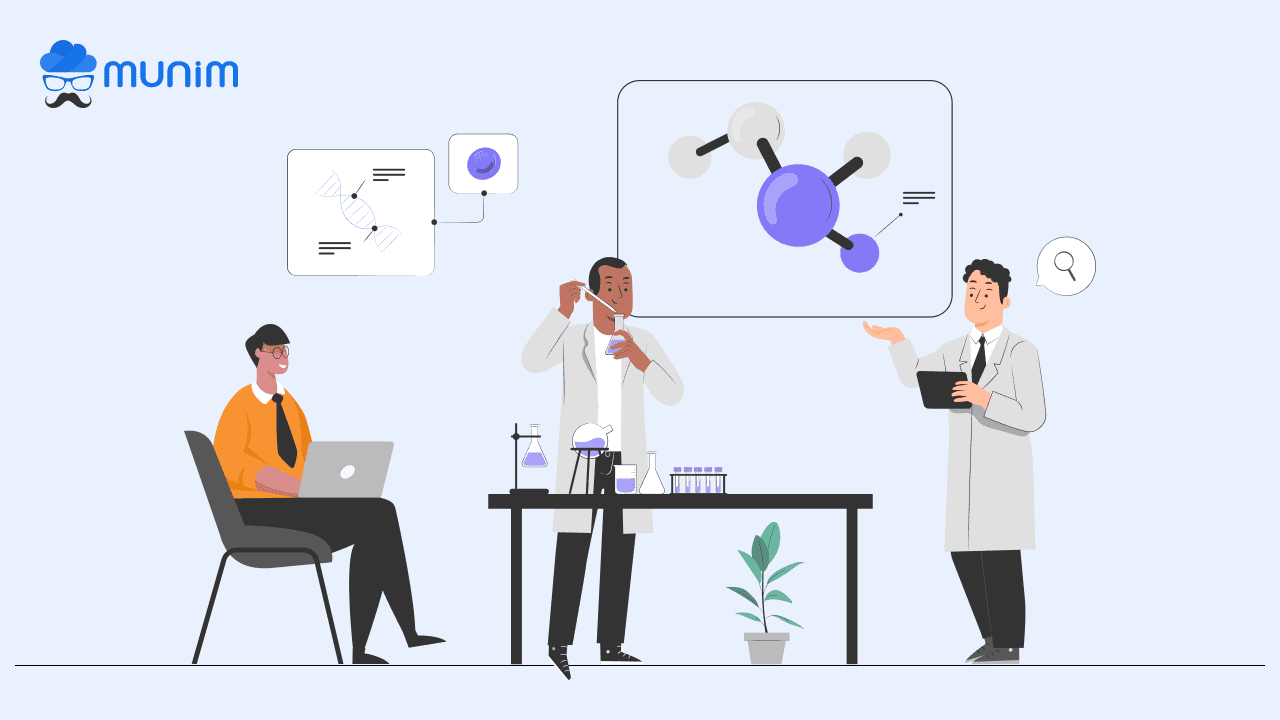 The COVID-19 wave showed the need to enhance patient care at hospitals. The healthcare industry is ahead of the technology revolution. Technologies like AI, Cloud technology, machine learning, and other tech innovations have paved the way for the medical industry. Medical accounting is gaining traction, and healthcare accounting software is the new normal for the industry.
Accounting and billing software is helping the healthcare sector streamline its accounting operations and ensure better patient care. It offers record-keeping, billing, compliance, and much more.
The healthcare industry faces many daily challenges, leading to degrading patient care and medical service. Let's fast-forward through the loopholes in the healthcare system.
Common Problems in the Healthcare System
The healthcare industry faces many daily challenges, leading to degrading patient care and medical service. Let's fast-forward through the loopholes in the healthcare system.
Healthcare officials often need help with correct and timely billing, leading to revenue loss.
The officers need help to cope with the complex claim settlements that have their own set of rules.
Hospitals and healthcare officials must comply with the Healthcare Insurance Portability and Accounting Act for the safety of patient records.
Keeping track of costs, revenue, and profits constantly challenges the healthcare industry.
Delayed bills and fewer payment gateways disrupt patient care.
It isn't easy to manage the payrolls of the hospital staff due to differences in the roles, schedules, and shifts.
However, accounting for health care not only solves these challenges but also digitizes the system. Let's quickly take a look at Health care accounting.
Introduction to Healthcare Accounting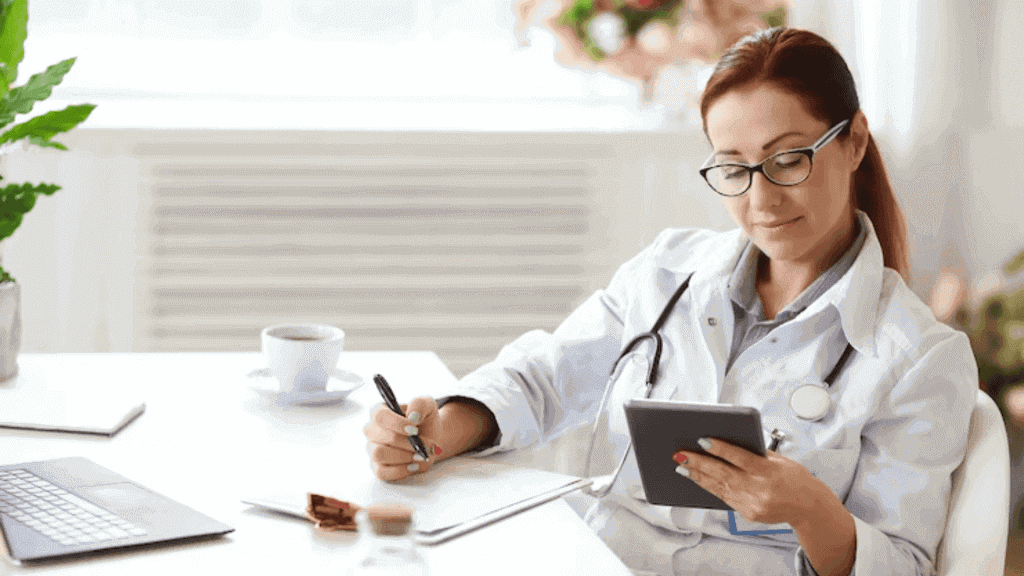 Healthcare accounting refers to an accounting system that focuses on wealth and records within the hospital. It eases tracking the stock of clinical assets and managing financial payments. It helps healthcare staff to check budgets, revenue, and costs. However, accounting software for medical practices offers financial stability while offering over-the-top patient care.
Why Healthcare Accounting Software is a Boon for the Medical Industry?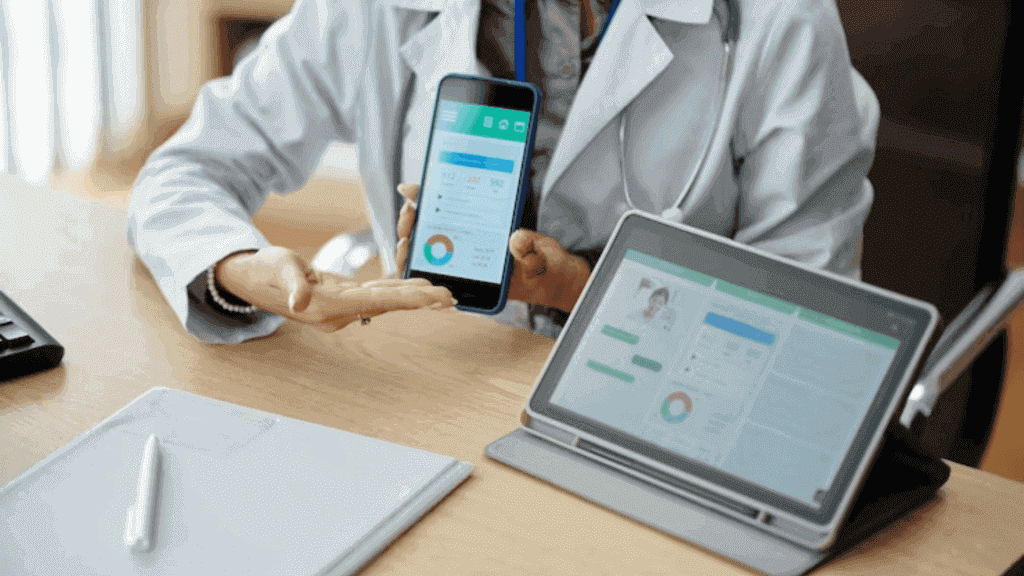 Insurance Claim Processing
Healthcare accounting software eases insurance claim processing by automating claim submission, improving accuracy, tracking claim status, and much more. Cloud accounting software assists in complying with HIPAA (Healthcare Insurance Portability and Accounting Act) to secure and protect patient records. It not only helps to track the claim status in real-time but also ensures smooth claim reimbursements. Healthcare accounting software can be integrated with EHR (Electronic Healthcare Records) systems to ease data exchange, giving correct billing and insurance information.
Clinical Instrument Stocks
Accounting for medical practice eases inventories of the medical assets at the hospitals. The accounting billing software offers real-time inventory tracking to avoid stockouts and overstocks. It automates the reordering process by creating purchase orders for inventory dropped below the threshold. Healthcare accounting software can track dates and remove items for expired medical supplies. Automated tracking and reordering help reduce the wastage of medical supplies and ensure better asset use.
Payroll and Staffing
Accounting software for medical practices automatically computes wages, taxes, and debits to ease the payroll process. It helps the staff manage employee benefits like health insurance, retirement plans, and paid time off. Healthcare accounting software ensures compliance with tax regulations through correct tax computing, forms, and filing time limits. The report management system provides a complete analysis of staff levels, costs, and appropriate staff-to-patient ratios.
Data Security
Medical accounting is a secure system that protects patient records, staff information, and insurance data from being hacked. It supports multi-factor authentication to permit secure login that adds a security layer. It stores and transfers the data in an encrypted format, making it impossible to access. Healthcare accounting software implements robust user access controls in hospitals to allow only authorized access to sensitive information.
Most hospitals use cloud accounting software with robust security, including data center physical security, access controls, and compliance. Additionally, the security layer is more than access controls and encryption standards. Also, it offers vendor security analysis, monitors suspicious activities, and prevents data loss through backup and recovery for disasters.
Enhanced Patient Care
Accounting software for the healthcare industry assists doctors and healthcare professionals in improving the quality of patient care. It offers multiple payment options and automatically generates invoices, ensuring a quicker billing process. With too many admin tasks, the medical officers might sometimes need to pay more attention to the patients. Accounting in health care ensures these officers don't get bogged in admin tasks and focus more on patient care.
Healthcare accounting software eases patient care to reduce longer waiting periods, correct billing, and better access to care. Proper asset tracking and allocation allot the resources to the departments that need them the most. The system maintains visibility between the patients, doctors, and other staff to boost trust. It maintains patient records accurately and transfers them to the various departments easily to reduce delays in patient care.
Let's Conclude
Hopefully, the above blog has delivered details on how healthcare accounting software can boost patient care. If you have any queries, shoot them in the comment section below.
Are you looking for accounting and billing software? Explore Munim now! Hurry up! Get our 14-day free trial and find the change we can bring to your medical organization.
FAQs
What are the key features of healthcare accounting software?
Here's a list of the key features:
Accounting
Record keeping
Invoicing and billing
GST compliance
Cost control
Inventory management
Do I need any training to use cloud accounting software?
Although you need training sessions to understand their work process and operation, they are easy to use.
Can I get a customized healthcare accounting system that meets my hospital's needs?
Many healthcare accounting systems offer customizations to suit your needs. You can tailor them to specific work and operations.
Can I get a trial for Munim?
Yes, we offer trials before registering. Get our 14-day free trial before you sign up to our software.