Munim has released a new feature of sharing invoice on Whatsapp. This feature is developed to consume the time of the user so that they can focus on other important tasks. With this feature, you can now directly share invoice with the person through Whatsapp with a single click.
How to send Invoice using Whatsapp:
1. Create sales invoice with Mobile number
2. After successfully saving the invoice go to the Invoice listing page and Click on the Action drop-down button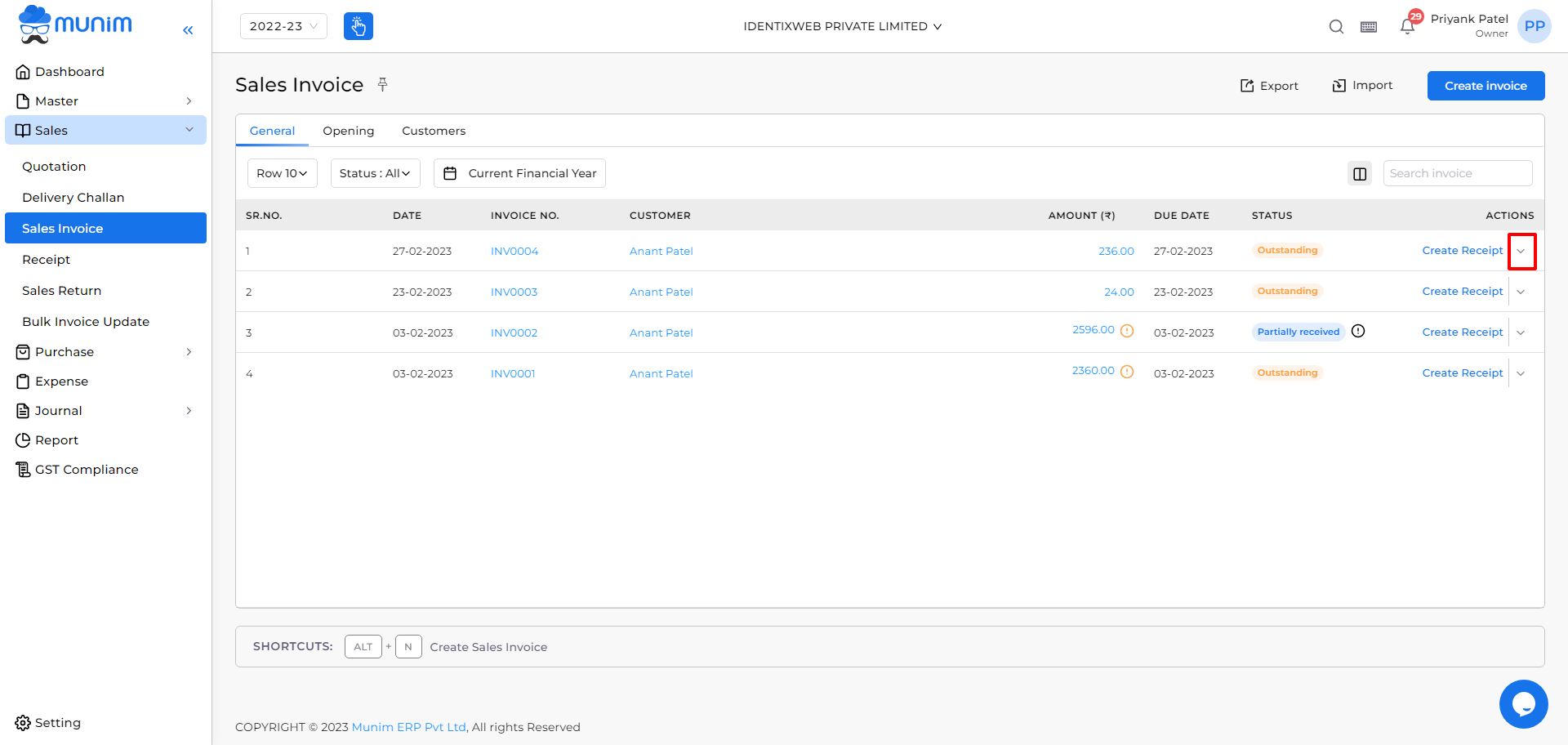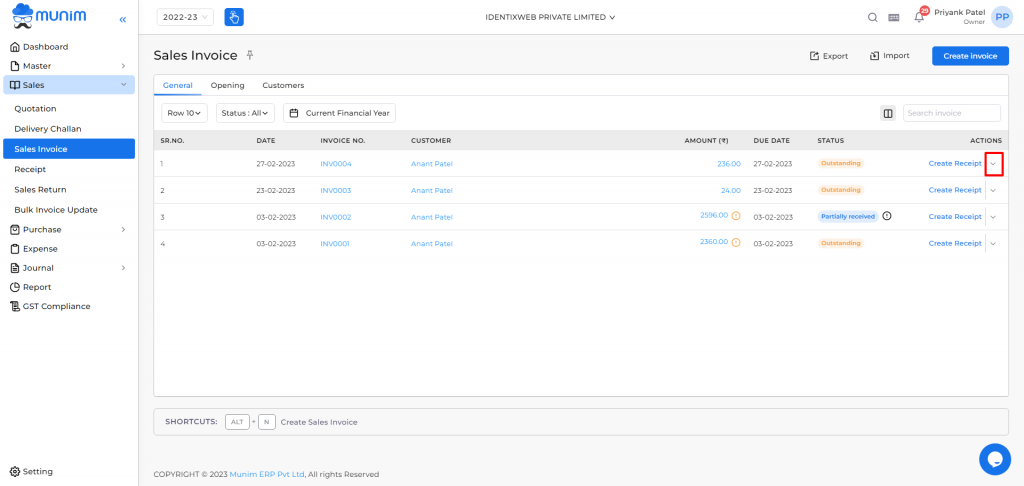 3. Click on the Whatsapp link
4. Open your WhatsApp web. Suppose your are not logged in it will ask you to scan QR code for login. so you follow steps which is mentioned in snap for login.
5. Once you complete step 4, it will allow sending invoice links via the WhatsApp message window