Now in Munim, you are able to log in using OTP. This functionality works only when your mobile number is registered. Mainly, we have come up with this feature to secure your account. Through this login process, no third person except you can log in to your account.
1. Go to Log in page
2. Click on the Log In with OTP link, as shown in the screenshot below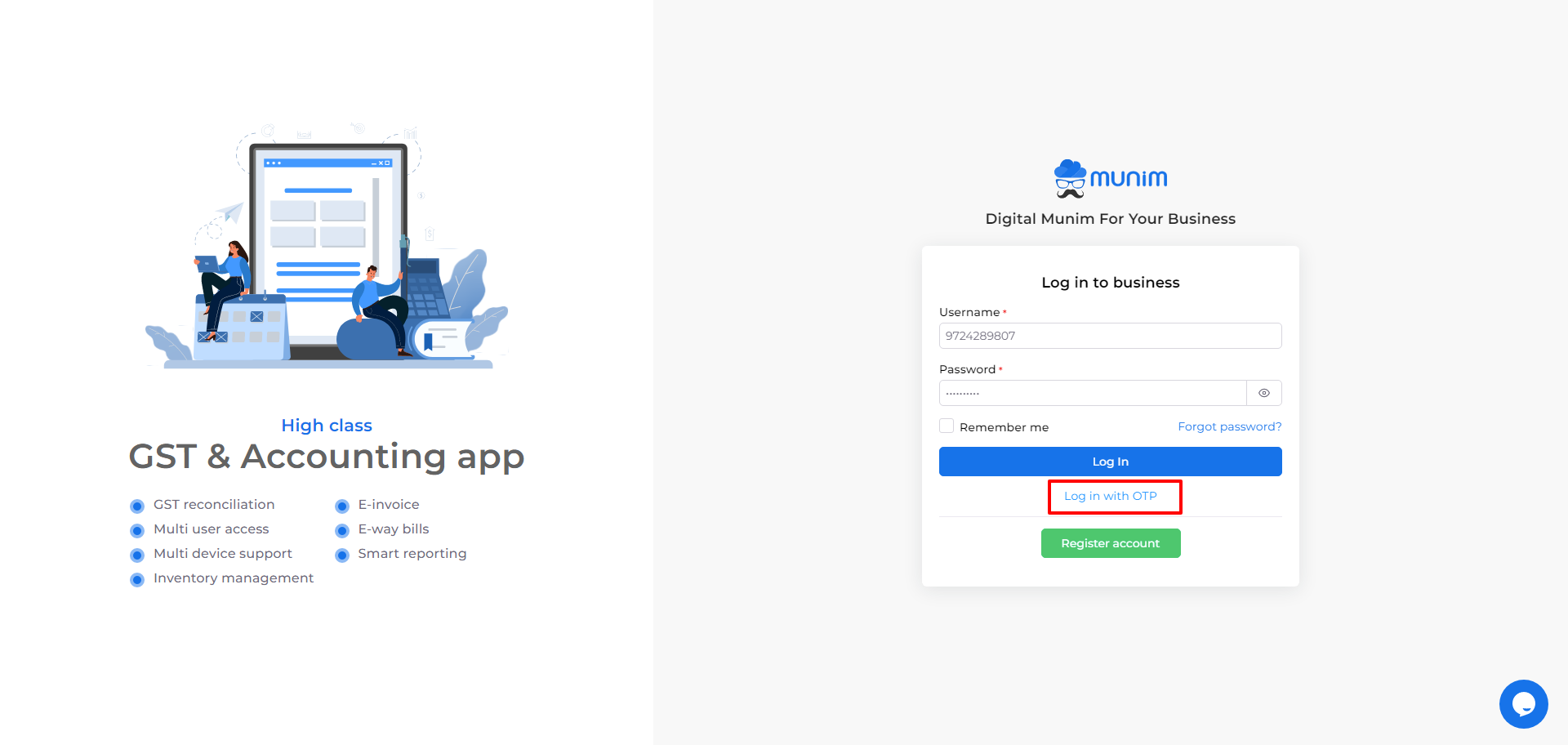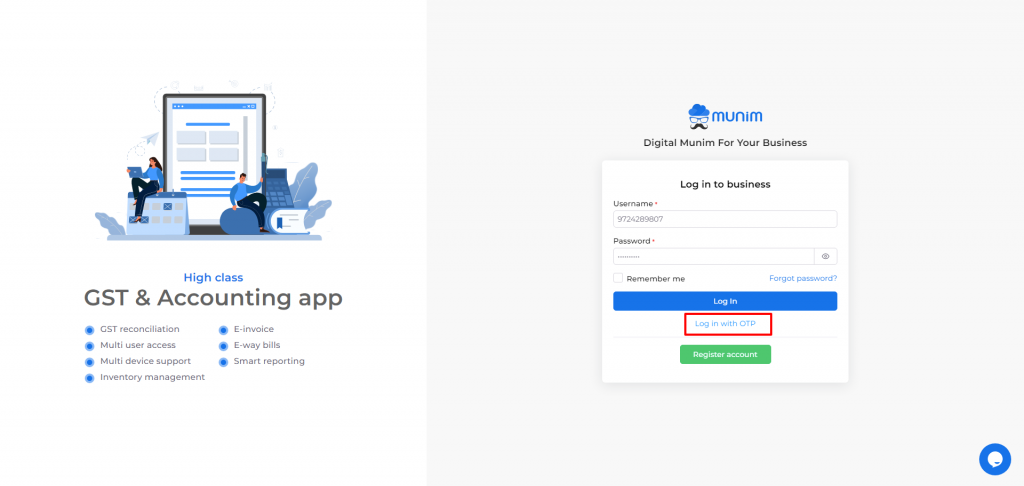 3. Enter your registered mobile number in Mobile No. field
4. Click on the Get OTP button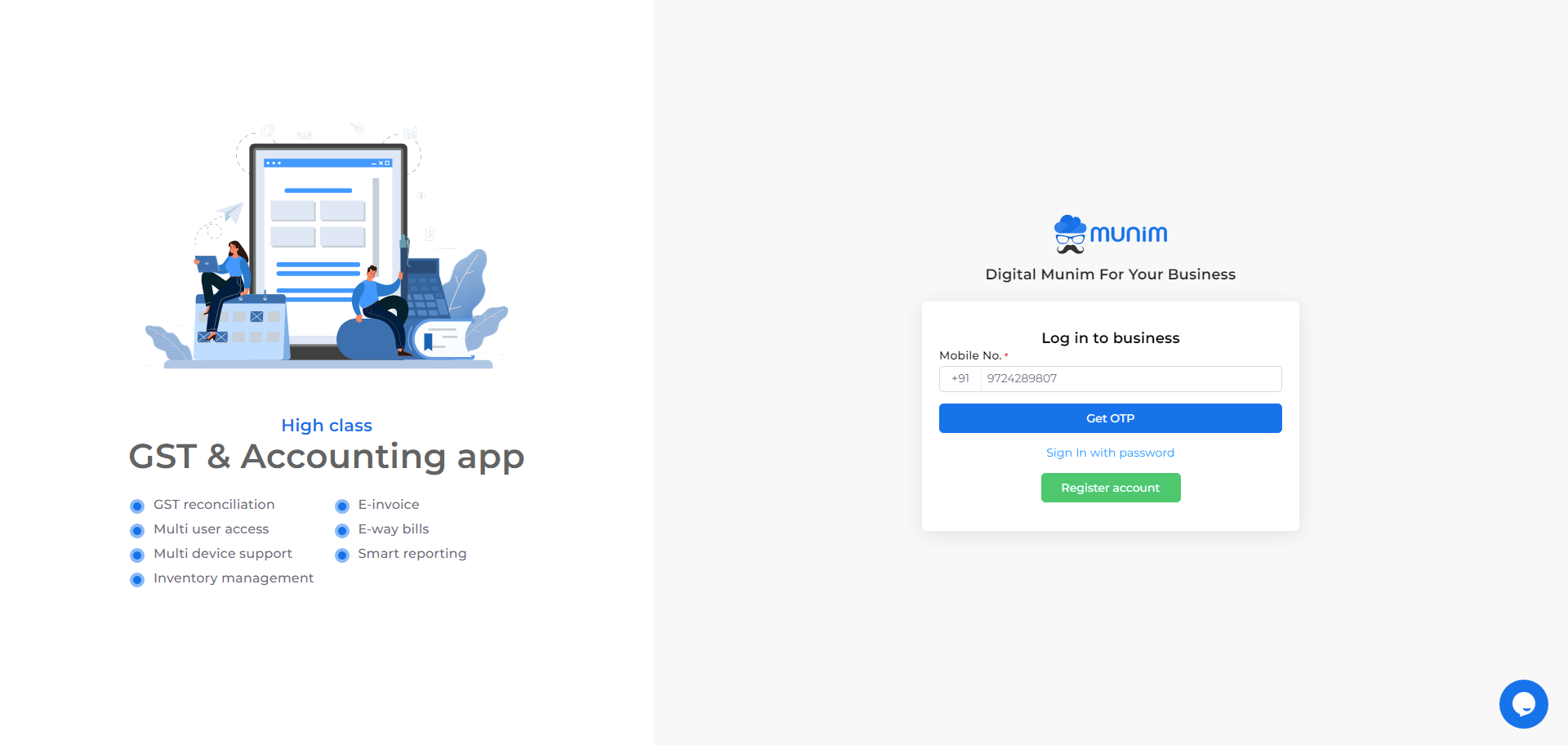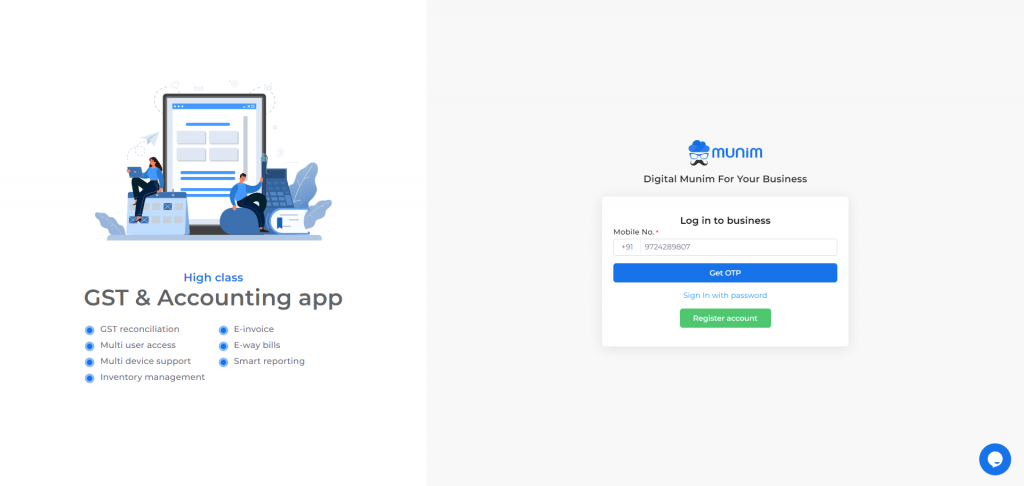 5. Enter OTP in Enter OTP field, after successfully entering the right OTP you can redirect to the dashboard page.