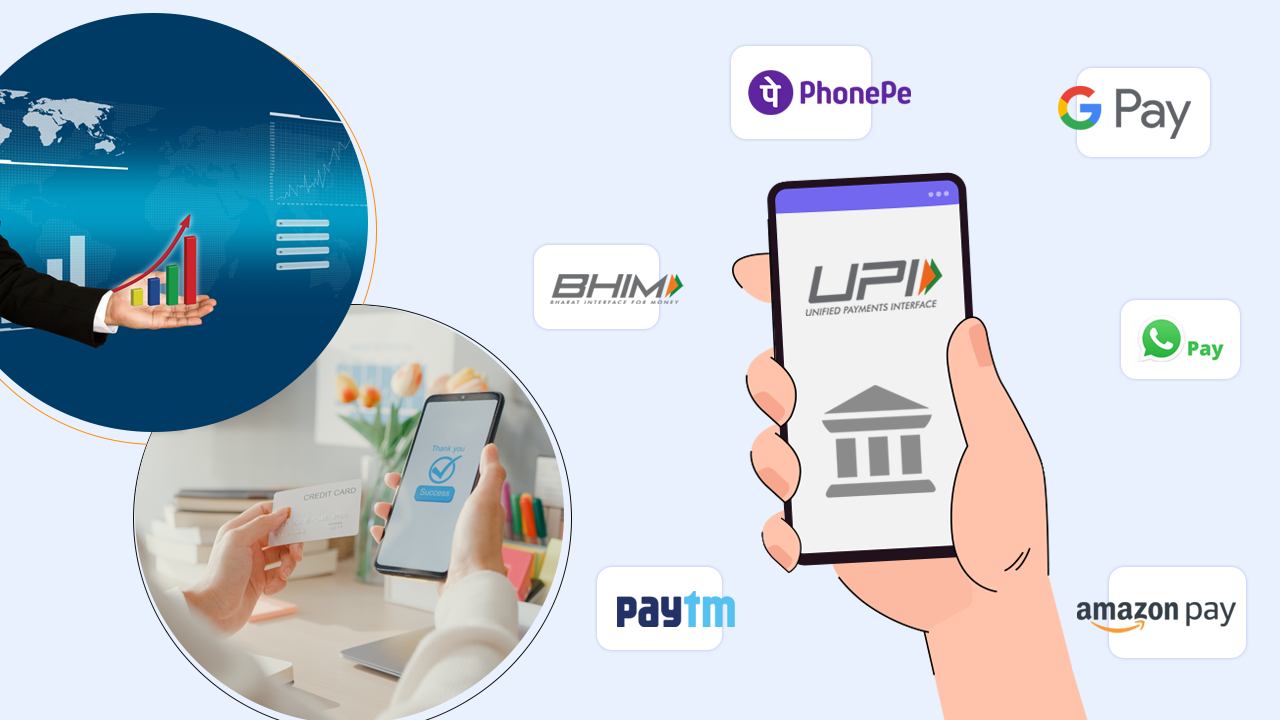 UPI service has changed the digital payments landscape of India. Though it is developed by NPCI, a government organization, private fintech companies played a key role in the disbursement of UPI. Whether it is demonetization or the pandemic digital payment apps made the transaction possible with utmost security.
In this blog, we will discuss How UPI Payments Apps are Making Money and will know about the best accounting software in India.
Present Scenario Of UPI In India
According to ET, Indians made 9.36 billion UPI transactions between January to March 2021 accounting for 10.2 trillion INR. 64% of these transactions were P2M i.e Person to Merchant, which signifies the reliance of businesses on UPI to accept payments. Rs. 860 was the average amount for P2M transactions and Rs. 2455 for P2P transactions.
As of the first quarter of 2022, PhonePe, Google Pay, and PayTM accounted for 94.8% of UPI transactions in terms of volume, and 93% in value.
Looking at the magnitude of transactions you must be wondering what makes UPI so successful, here we are with answers.
Why UPI is A Boon for Small Businesses in India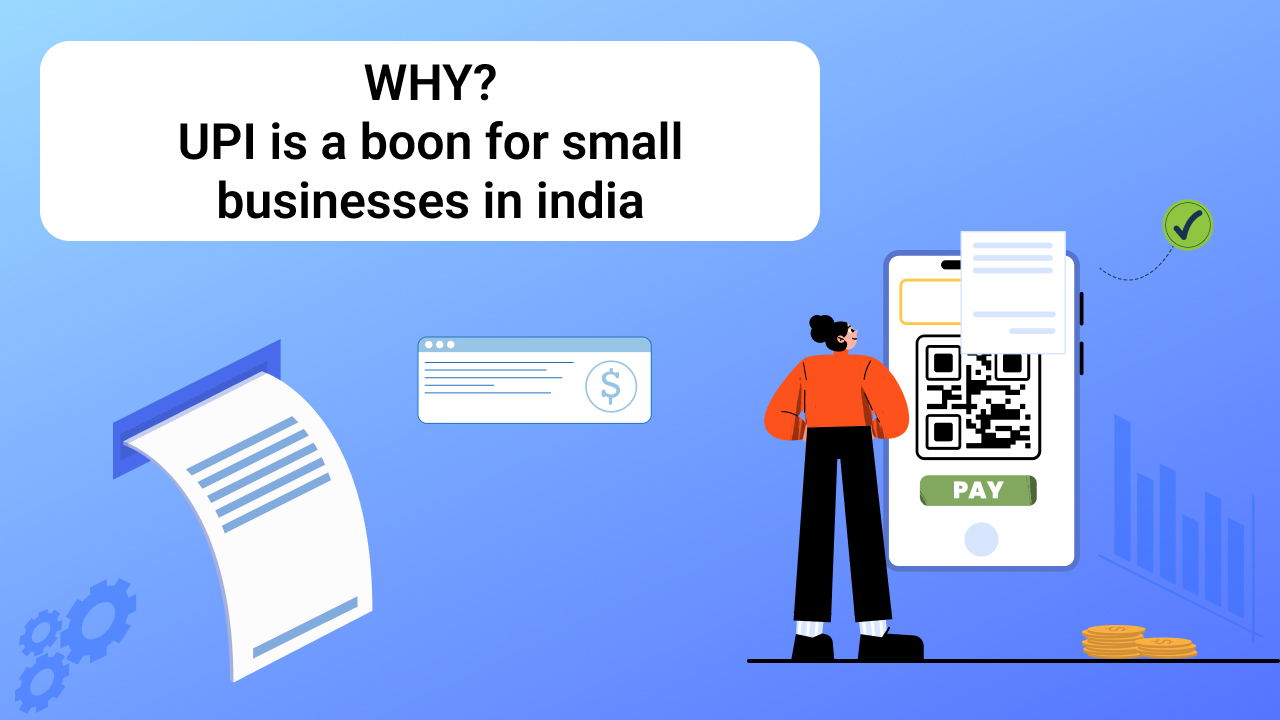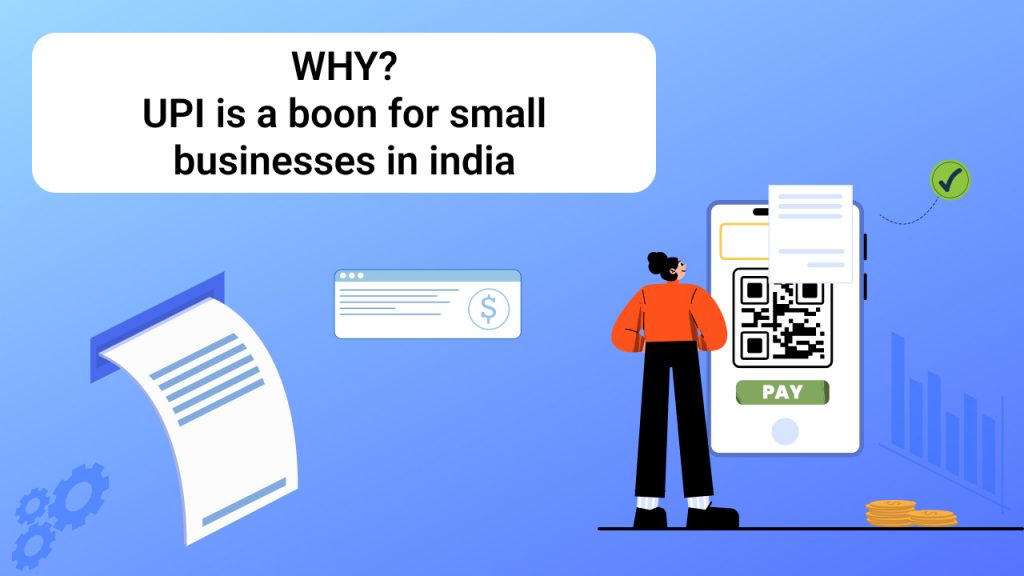 Following are the reasons Why UPI for Business is Popular in India:
Easy To Use
One of the main reasons behind UPI's widespread acceptance is convenience. With UPI, people don't have to remember lengthy bank accounts and IFSC codes. You can make transactions by just sharing your UPI ID, most of the time UPI ID consists of either the mobile number of the user or name, hence, that is why it is easy to use.
Besides, UPI makes it easy to receive payments with a QR code. This feature was a boon for small merchants during the Covid-19 outbreak since it facilitates contactless payments. The best part is, the same QR code works across all the UPI apps.
Real-Time Transactions
Before UPI, the online mode of transactions was net/mobile banking. With mobile or net banking, the process to transfer money was tricky. One had to remember the customer ID, login password, and transaction password as well. Luckily, the process is smoother than ever with UPI. All you have to memorize is a six-digit pin.
As opposed to Net/Mobile banking where you have to request your bank to provide the facility to make digital payments, with UPI no such request has to be made.
Prompt Refunds
In case of failed transactions from debit or credit card, generally, it takes 7 to 14 business days to get a refund. On the contrary, UPI takes only a few minutes to one hour to get a refund from a failed transaction.
Works With Any Phone
The best feature of UPI is that it works on all phones whether it is a smartphone or a feature phone. With UPI 123 service one can make UPI transactions without an internet connection.
Cross Application Authentication
Even though you use two different UPI apps for the same bank account your six-digit authentication pin remains the same throughout all the apps.
Income Streams of UPI Apps In India
The following are the income streams of UPI apps in India:
Commission-based
UPI payment apps earn a handsome part of their revenue from the commission. Let us explain how it works. Suppose you recharged your DTH account, a part of the revenue goes to the pocket of the UPI payment app. Some apps also charge a one-time brand placement fee initially. So, this is how the UPI business makes money.
Subscription Revenue
Another income stream of UPI payment apps is subscription-based revenue. Here, there are two variations of subscription revenue. One is an app subscription and the other is a POS subscription.
App subscription is a yearly subscription where UPI payments apps provide exclusive offers to the customers.
Talking about POS subscriptions, a merchant has to pay one-time fees to buy a POS device and they also charge a nominal transaction fee at every transaction.
Interest Against Loan
Generally, banks take a much longer time to disburse personal loans, owing to this drawback of the banking system UPI payments app in India started a service for providing personal loans to users. These companies levy interest on the loan amount which is one of the sources of earning for digital payments apps in India. This is one of the prominent ways how UPI apps make money.
Data Leveraging
As they say 'Data is a new oil' and it certainly is. UPI payments app companies leverage the data of their customers to promote the financial services/products of their partner brands. For example, SBI launched a credit card in partnership with Paytm. It is available exclusively for Paytm users and can subscribe to this credit card from the Paytm app only.
Brand Coupons
Earlier UPI payments app users used to get cashback after making a successful transaction but now it is substituted with brand coupons. UPI payments app levies fees from brands to distribute their coupons.
Even small businesses with e-commerce websites can disburse coupons via the UPI payments app and update this expense as 'marketing cost' in cloud accounting software.
1,2,3….Your Transaction Is Successful!
So this is How UPI Businesses are Making Money. If your business is transacting via digital payments app and it is getting difficult to track expenses then you need online accounting software in India – Munim. Munim is accessible from anywhere in the world and can be accessed from any device. All you need is internet connectivity. For more information, kindly contact us or you can avail of 14 days trial for free.
Frequently Asked Questions
Q. Is UPI available only in India?
Yes, currently UPI is available in India only but soon it will be available in UAE, Singapore, Bhutan, and France.
Q. Which is the safest UPI app in India?
The platform of UPI is developed by NPCI which is a government agency hence, all UPI apps are safe.
Q. Which is the better UPI app, GPAY or PhonePe?
When it comes to UPI both apps are the same because the platform is common.
Q. What is the daily transaction limit of UPI apps in India?
The daily transaction limit of UPI (across all apps) is 100,000 INR.