5 Ways Cloud Accounting Software Speeds Up Payments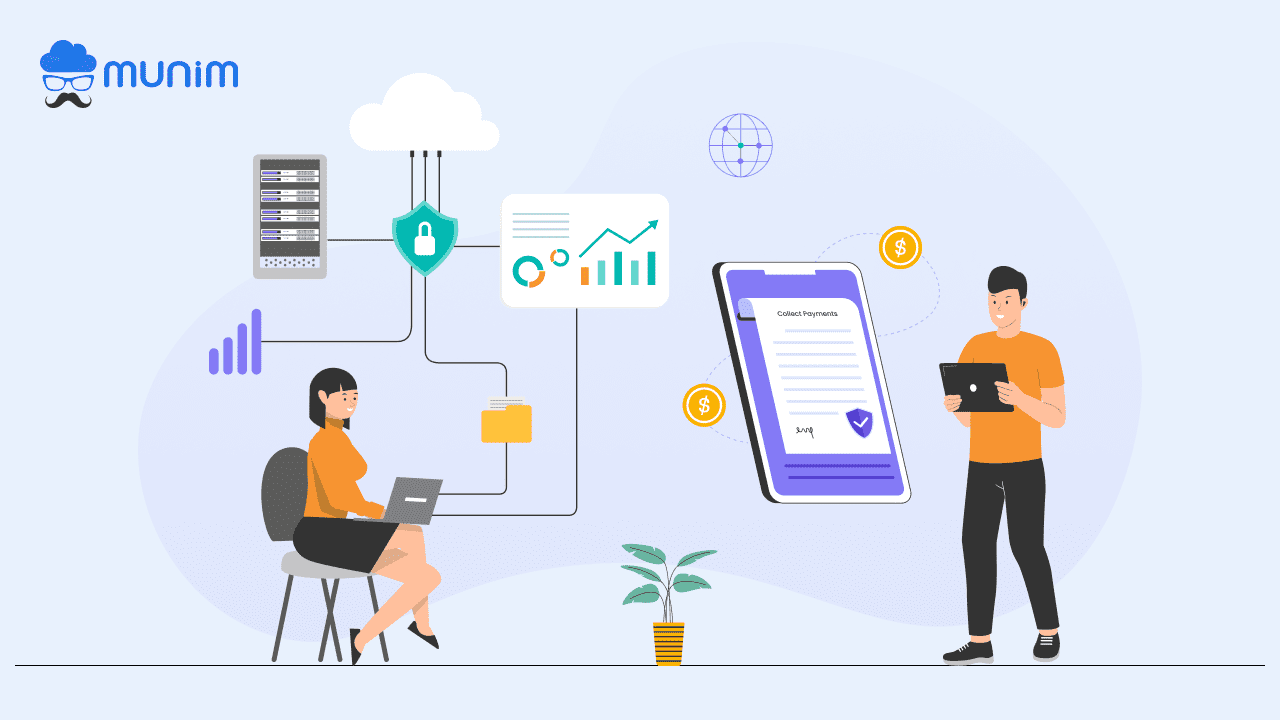 Accounting and billing software is driving small businesses on a digital transformation journey. With numerous benefits, cloud accounting software mainly focuses on improving the financial stability of a business. However, accounting software for a small business caters to a wide range of benefits, from automation to transparency. 
Post-pandemic, cloud technology rose as a solution to all the remote work concerns. Moreover, cloud accounting and billing software introduced the digitization of billing and accounting systems.
Have you ever wondered how accounting software can speed up payment collection? Let's quickly scroll down and dive deep into the accounting system.
What is a Cloud Accounting Software?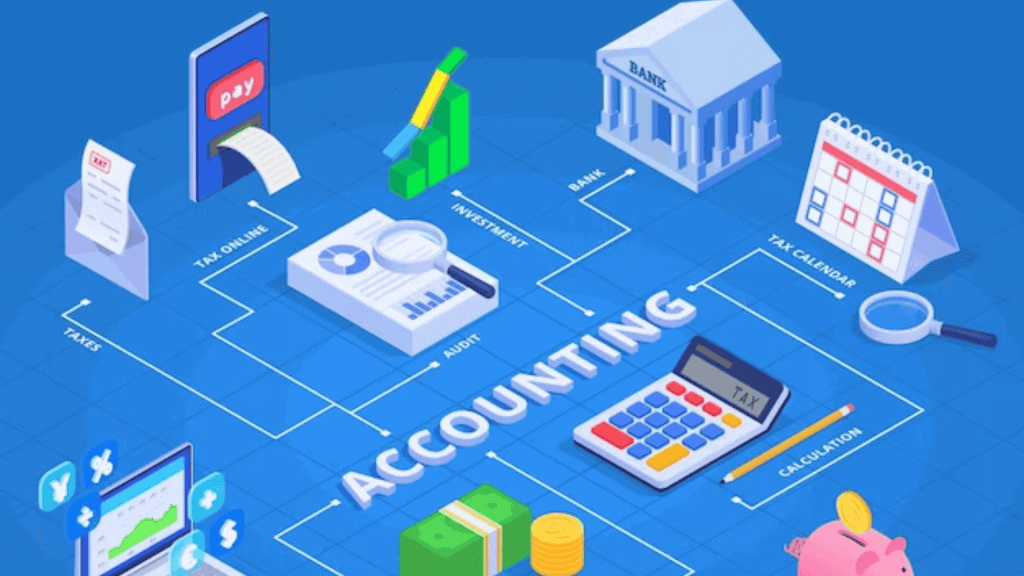 Cloud accounting software refers to an accounting system that allows users to access accounting records, create invoices, and file GSTR from anywhere and anytime. In addition, it ensures your financial data is secure from theft and hackers. It prevents data loss due to hardware damage.
The cloud accounting system, allows users to collaborate easily over a project to ensure clarity and an effective process.
Take a quick read to understand how accounting software online can speed up payments.
5 Ways Cloud Accounting Software Ensures Payments on Time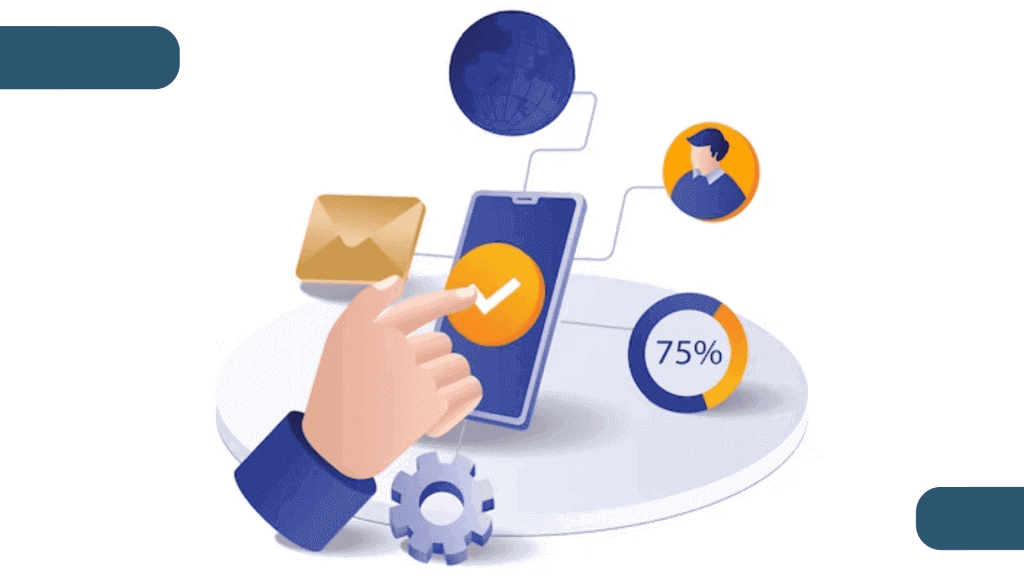 Accounting software for small business ensures saving costs, time, and efforts invested in manual work. It automates payment processing and monitoring of financial health.
Let's take a close at the blog.
Automated Invoicing
Creating invoices plays a crucial role when it comes to speeding up payment processing. Creating bill receipts manually raises the possibility of human errors and might lead to unhappy customers. Moreover, it has adverse impact on customer relations in the long run. However, all these manual errors lead to payment delays.
Accounting and billing software automates invoices and creates e-invoices helping you share accurate invoices without delay. In addition, this cloud accounting software simply creates and sends bills directly to the client's mailbox. Thus, the clients don't need to wait for the invoice.
Payment Reminders
Clients fail to pay on time, or payments get delayed due to some manual errors. Earlier, the payment alerts were set manually over a call or message. However, this led them to skip the payment time limit.
Accounting and billing software for small businesses helps them set up timely payment alerts for their clients. This reduces delays and ensures faster payment processing.
Monitor the Receivables
Companies find it difficult to keep track of the amount received from clients. However, managing these records and sending them invoices manually will take plenty of time. This makes it difficult to keep track of the amount to be received and chase for timely payments. In addition, this system also leads to delayed payments.
Accounting and billing software offers a dashboard and a quick review of amounts to be received from your clients. This helps you follow up with your clients about the amounts they need to pay and remind them of the due payment dates. Also, sending them payment alerts very often will inspire your clients to take the alerts more seriously.
Clients who often tend to process their payments late are charged late fees to ensure payments are on time. However, before you impose a penalty with late fees, you should notify them plenty of times. Unlike the traditional accounting system, accounting software online automates setting payment alerts, changing fees for payment dues, and following up with clients for the amount received.
Payment Gateways
The traditional accounting system offers fewer payment options to people. This leads to difficulty while making payments and delays. However, cloud accounting software can be integrated with multiple payment gateways like PayPal, bank transfers, and debit cards. This helps the clients choose the most suitable payment option to ensure a good experience. Thus, the clients can pay their dues on time and reduce delays due to fewer payment options. 
Payment Cycles
A small business allows clients to pay their dues within a month. However, this was possible during the era of physical billing, where the company had no choice but to deliver or mail these bills to the customers. Since it would take a few days for the invoices to reach the mailbox, the clients processed these bills before issuing a cheque. This was then mailed back to the owner of the company. Since, the process was too long, a 30-day payment cycle was needed.
Accounting software for small businesses helps the owners with e-invoices and faster payment processing. It reduces the 30-day payment cycle through automation and digitization. It takes a few seconds for an e-invoice to reach the inbox of the client. This ensures appropriate payment processing, and thus cloud accounting software lessens the payment cycle. 
Munim- Cloud Accounting Software!
Munim accounting and billing software is a one-stop solution for your accounting and billing requirements. It not only digitizes record keeping, but also automates e-way billing, inventory management, and report management.
Get rid of heavy record-management headaches and sign up for Munim right away! 
Let's Conclude
Hopefully, you have understood how accounting software online can help you receive payments on time. It drives the digital journey of accounting and billing to reduce manual efforts.
If you have any queries, shoot them in the comment section below, and we will surely try to answer them. 
FAQs
Can I install accounting software on my desktop?
Yes, accounting software allows easier installation and configuration on your desktop. It ensures quick access and easier integration with your system. Thus, it is desktop-friendly.
Can I access cloud accounting software from anywhere?
Yes, Cloud accounting software allows users to access the services from anywhere and at any time with an active internet connection.
Is accounting and billing software a less expensive solution?
Accounting and billing software automates the process and reduces the investment in personnel. It also eases record-keeping, e-way billing, and much more. This reduces the paperwork and the costs of storing files physically or creating paper bills. Also, cloud accounting software offers a subscription model that is less expensive than the traditional system. Thus, it is a less expensive solution. 
Can I use accounting software with ERP?
Yes, accounting and billing software is platform-compatible. It easily operates with ERP systems, CMS systems, and other platforms. Cloud accounting and billing software is highly scalable and can match your business needs.