CRED: Revolutionizing FinTech In India With A Seamless App Experience
Whether you are a businessman, salaried employee, or a student, you must have experienced the swiftness of payment apps in India and how effortlessly transfers the payment to the beneficiary. Globally, the FinTech market size is $332.5 Bn and is expected to grow at a CAGR of over 19.8% during 2022-28.
In India, the potential of the FinTech industry is huge, thanks to the success of UPI. According to Statista, in the year 2021, there were over 22 billion transactions and is expected to hit 169 billion in the year 2026. Looking at the opportunities, 8000+ FinTech startups are operating in India but only a handful of them are as popular as CRED.
In this blog, we will discuss the CRED app in detail and understand the business model of CRED, CRED revenue model, and much more.
Explaining CRED's Business Model In Brief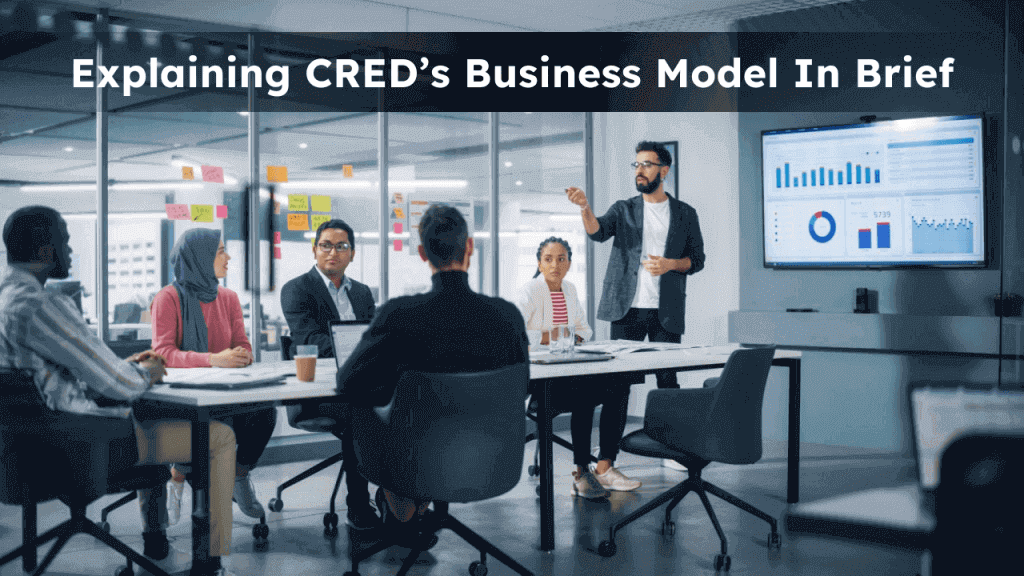 CRED, a FinTech startup, based out of Bangalore, was established in 2018 by Kunal Shah. The CRED business model revolves around providing a line of credit for highly trusted users or in other words it provides credit to only those users whose CIBIL score is more than 750. Apart from that, the app offers other facilities like a travel store, UPI, credit card bill payment, and more.
Mode Of Earning
CRED provides loans to customers in collaboration with IDFC Bank. When a customer pays interest, the company earns a commission.
CRED earns a commission when customers pay on the app. Apart from that, when a customer exchanges CRED coins for rewards like e-commerce gift cards, a part of it returns to the CRED.
CRED levies advertising fees when a brand opts to display its products strategically.
History Of CRED & Its Founder – Kunal Shah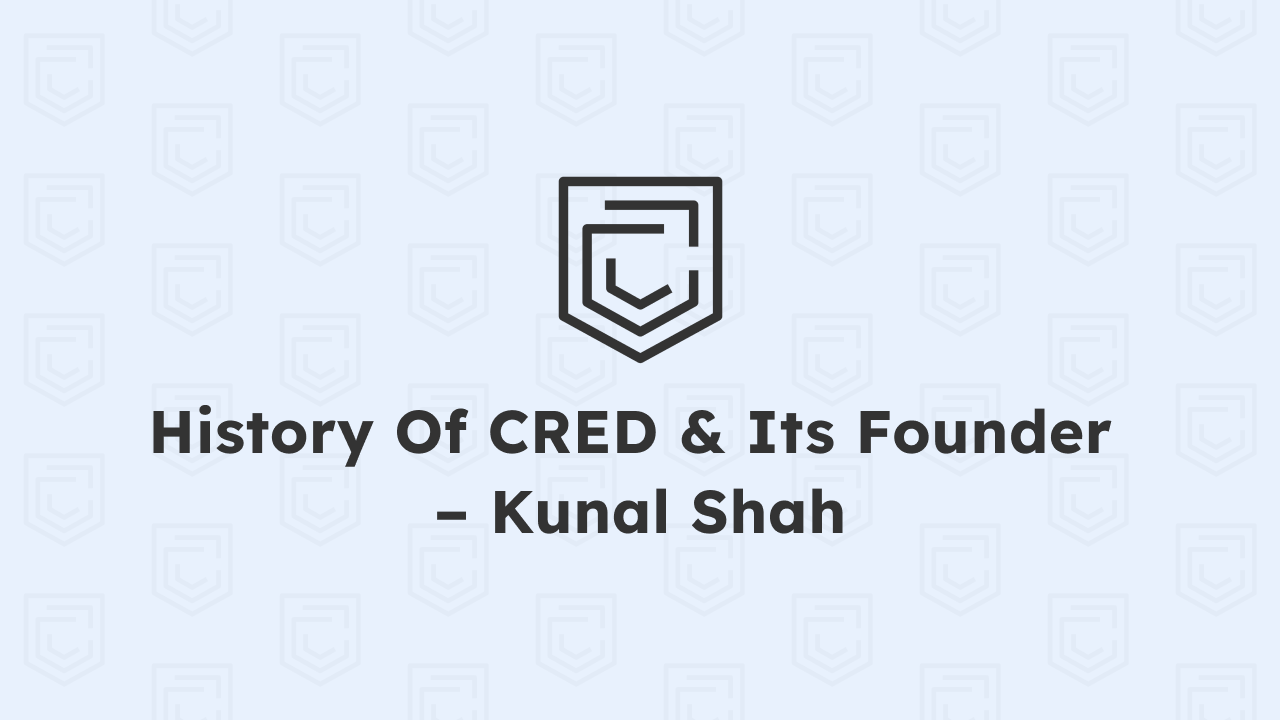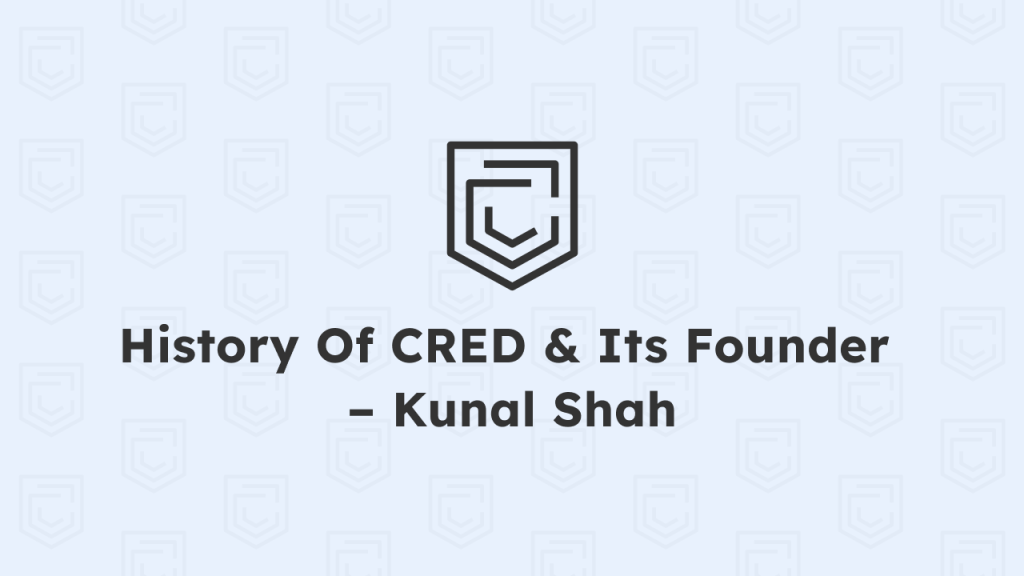 CRED was founded back in 2018 by Kunal Shah, an investor, and serial entrepreneur based in India. He had already built and sold two highly successful FinTech startups i.e. FreeCharge, a mobile payments app, and Paisaback, a cashback and discount app.
When Kunal Shah was experiencing difficulties in managing credit cards, that's when the idea of CRED came alive. Credit card bill late payment not only accrues interest but also hampers CIBIL score. To solve this problem, CRED is launched.
To transform his idea into a profitable business, he hired a team of professionals from a FinTech background and started working on developing the app.
Funding Of CRED
Right from the launch, CRED has raised investment from high-profile investors. Here is the detailed information on the same in chronological order:
| | | | | |
| --- | --- | --- | --- | --- |
| Series | Year | Fund | Valuation | Investors |
| A | 2019 | $30 million | N/A | Sequoia Capital India, Ribbit Capital, Morningside Venture Capital, Ru-Net, and Yuri Milner's personal investment fund. |
| B | 2019 | $81 million | N/A | DST Global, Sequoia Capital India, Ribbit Capital, and others |
| C | 2020 | $215 million | N/A | Falcon Edge Capital and Coatue Management, DST Global, RTP Global, and Tiger Global |
| D | 2021 | $215 million | $2.2 billion | Falcon Edge Capital, Coatue Management, DST Global, RTP Global, Tiger Global, Greenoaks Capital, Dragoneer Investment Group and Sofina |
| E | 2021 | $251 million | $4.01 billion | Tiger Global, Falconedge, DST Global, Insight Partners, Coatue, Sofina, RTP, Marshall Wace and Steadfast |
| F | 2022 | $140 million | $6.4 billion | GIC, Sofina, Tiger Global, FalconEdge, and Dragoneer |
Apart from the above-listed investment, CRED has also received debt from the banks of India.
What CRED Has To Offer?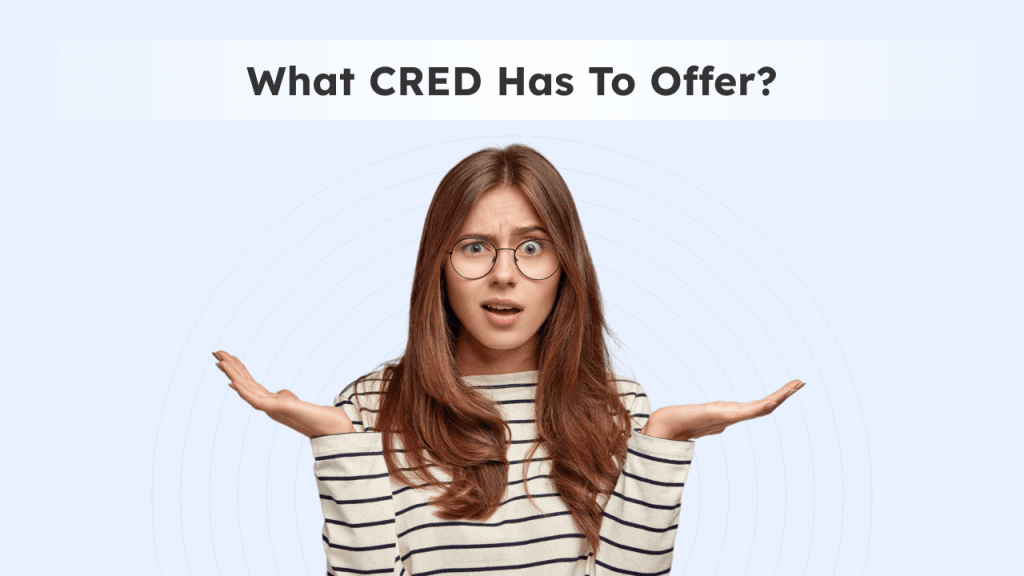 CRED is a one-of-a-kind FinTech app offering its service only to a particular segment of users. To avail its service one should have a credit score of 750 at least. Following is an overview of CRED's payment service:
CRED Cash and Mint
CRED users have access to an instant line of credit via CRED cash. As opposed to other lending institutions/apps, here no loan application or documents are required for verification, as a result, the process becomes easy. Users can avail of Rs. 50,000 instantly (may vary from case to case) and transfer to their bank account.
Talking about interest rates, 16.5% are levied with flexible repayment tenure. The best part of availing loan from this app is that it offers CRED points against timely repayment which is one of the reasons why it is preferred.
Under the CRED Mint feature, users have the option to invest and avail of 9% ROI, beating average bank interest rates. Overall it is a rewarding opportunity for CRED users.
CRED RentPay
CRED RentPay is a superior medium to pay and receive rent. It allows you to send rent payments directly to the owner's account on the CRED app and comes with an option for monthly auto-payment.
CRED Rewards
CRED users get reward points that can be used for payment across partner brands. Apart from that, it offers cashback offers, special discount offers, and lucky draws.
CRED Store
There are over 2000+ products of 500+ premium brands partnered with CRED to sell on its e-commerce marketplace to cater to elite shoppers. The product category ranges from fashion, electronics, and beverages to gourmet food.
The platform adheres to strict quality standards to make sure users get the best quality products for a given price. On the other hand, it is beneficial for premium brands as they can directly interact with the target audience.
CRED Pay
CRED pay allows users to pay multiple credit card bill payments across different platforms and can also track transactions. Not only that, it integrates with Visa Safe Click payment platform service which eliminates the need of carrying a physical credit card for a transaction of less than Rs. 2000.
CRED Travel
As CRED caters to only elite customers, the service/features offered should be best-in-class and that's where the team has paid attention. CRED Travel is a unique facility where customers can book flights, and luxury hotels abroad via the CRED app.
Apart from that, customers can pay restaurant bills and get jaw-dropping discounts and rewards.
Over To You
So this was everything you should know about CRED and its business model. We hope that after reading this blog you are well aware of the reason why CRED is successful compared to other FinTech apps. And if you are a business owner and want to streamline your finances, you should sign-up for our accounting software at just 1999/ year. Get a 14-day free trial now! 
Frequently Asked Questions On CRED Business Model
Q. How does CRED make money?
Ans. CRED makes money by monetizing users' data, business listings, and ad revenue.
Q. Who is the target audience of the CRED app?
Ans. Anyone who has a credit score more than or equal to 750 is the target audience of the CRED app
Q. What is the most significant advantage of CRED?
Ans. It helps you manage credit card bills in one place.
Q. Can I close my CRED account?
Yes, you can request to delete your CRED account by contacting the support team.
Post Tags