Munim: GST Accounting Software For Manufacturing Companies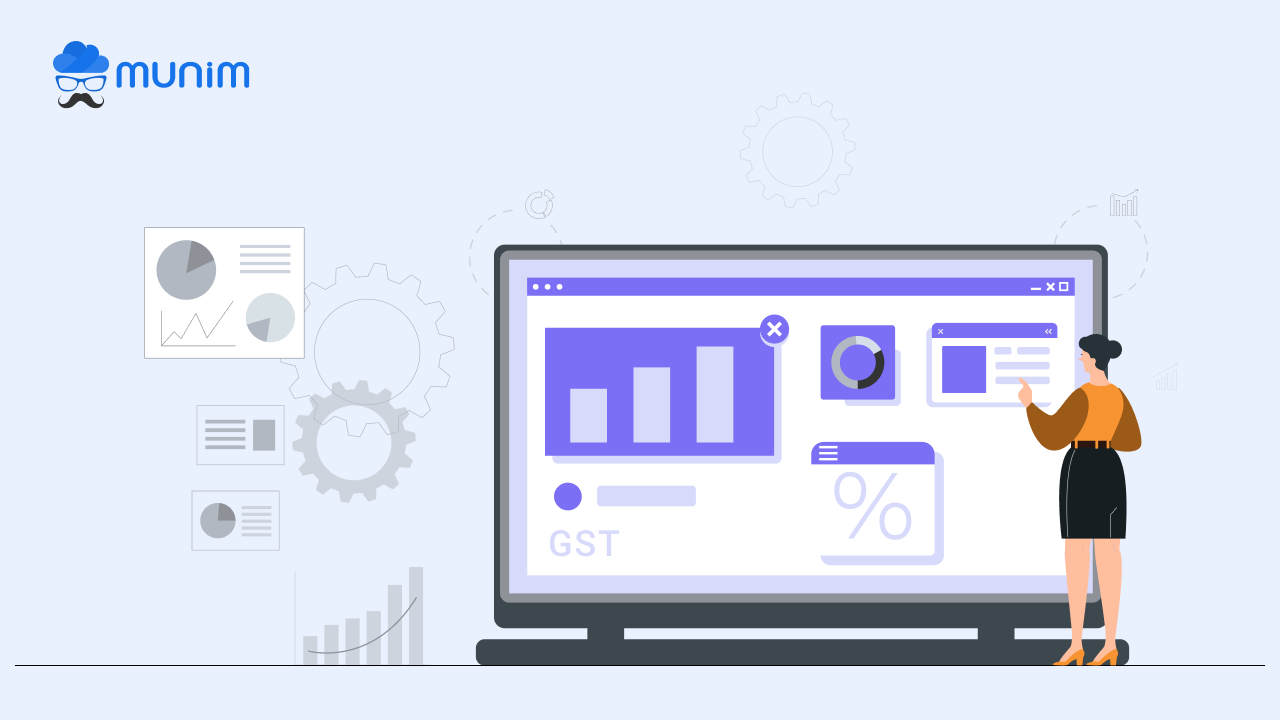 Managing a manufacturing company is a challenging task. You may have to deal with a number of uncertainties like raw material prices, market demand, supply chains, and many other factors. It is almost impossible to address each of them in such a way that none of them should not affect the profitability of your business.
Amidst uncertainties, it is important to keep eye on production costs so that the profitability of your business can be maintained. To do so, you should use the best accounting software for manufacturing companies.
In this blog, we will discuss the feature of Munim – India's best GST accounting software for manufacturing companies. Keep reading!
Munim's Features Manufacturing Companies Must Utilize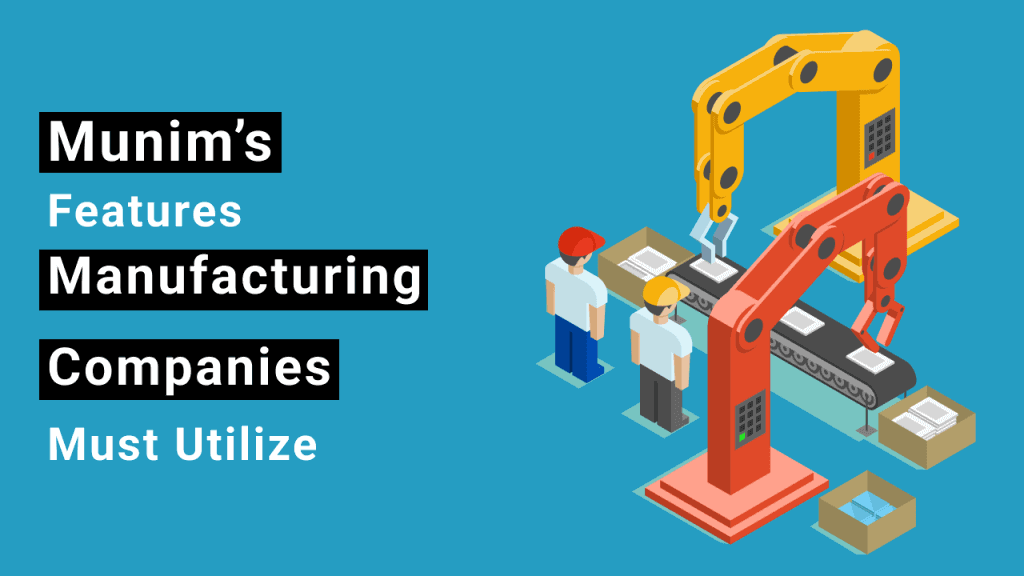 The most important aspect of manufacturing companies is the production process. During this process, raw materials convert into finished products and this is where the role of accounting software comes into play. Right from the raw materials, the cost of every good or process records in the software.
Following are the features of Munim you must use in your manufacturing plant:
Core Accounting
Accounting is the main component of software in this category. Of course, there are other features you should look at while selecting accounting software for your manufacturing company but do not miss out on this feature.
The following are the main components of the core accounting feature:
General ledger
Fixed assets
Accounts payable & receivable
Bank reconciliation
The above-listed points are the components that a manufacturing company requires and Munim has it all.
GST Compliance
GST accounting software like Munim caters to the compliance requirements of manufacturing companies. Our GST accounting software helps you generate GST-compliant invoices, e-invoices, e-way bills, GST return filing, GST reconciliation, and a lot more.
Purchase Orders
A manufacturing company places procurement orders on a daily basis. As an
accountant of such an enterprise, you need a feature in bookkeeping software to manage and maintain a record of orders placed. In Munim, this is how the Purchase Order feature works:
1: Someone from the inventory department places an order request
2: The order request gets scrutinized and approved by the procurement officer/department and forwarded to the dealer
3: Payment gets transferred to the dealer
One can track the process on each step and stay updated with the status. And the best part is there's no redundancy.
Inventory Management
Inventory management is an important feature for manufacturing companies as they have to manage inventory on a regular basis. Our software gives you complete control over stocks and offers with over a dozen units to choose from for your inventory. However, you can create your inventory unit as well. Also, it allows you to manage inventory in batches.
Team Collaboration
With the use of cloud-based GST accounting software, your accounting team can access your financial data together with you and discuss the same irrespective of location. This will enable your organization to process suppliers or customers much faster, leading to lower chances of piling pending requests. Also, you can go on a vacation without worrying about your company's accounting.
Automatic Software Updates
No business owner or accountant has time to update the software manually. And sometimes it could become a headache when it glitches. We don't want you to face such a situation and waste your precious man hours, embrace cloud-based GST accounting software like Munim and say bye-bye to the worry of updating accounting software.
Moreover, there is a chance of data loss while updating conventional accounting software. There are no such problems with cloud-based GST accounting software.
100% Data Security
Data breaches concern manufacturing companies, no company wants its data to get publicized non-authoritatively. It can create a great impact on the price action of the shares if a company is listed on the stock exchange. Despite numerous benefits, this is the reason why manufacturing industries are refraining from adopting cloud-based accounting software.
There are higher chances of data leaks when GST accounting software is hosted on private servers. While Munim is being hosted on secured cloud servers by Linode thus, there is almost no chance of data theft.
Data Analysis & Reporting
Data analysis is crucial for manufacturing companies. It informs you where you need to improve your process if analyzed properly. This whole process is done with the intent to boost the overall productivity of your organization. That is the reason why this feature offers only reputed GST accounting software for manufacturing companies. Apart from this, reporting makes the decision-making process easier.
After Thoughts
So this is how Munim can help you manage your manufacturing business and enable you to maintain the profitability of your business. We hope after reading this blog you will implement our GST accounting software. However, if you want to know more about Munim – the best GST and billing accounting software you can contact us without any hesitation.
Frequently Asked Questions On Accounting Software For Manufacturing
Which accounting software uses for manufacturing?
There are many accounting software for the manufacturing industry in the market but the best is Munim. It has all the features one needs and comes with an inventory management module. And the best part is, it is easy to use.
What are the different types of manufacturing accounts?
In total there are six different types of manufacturing accounts, which are as follows:
Raw Material Account
Direct Labor Manufacturing Account
Overhead Manufacturing Account
Work in Process Manufacturing Account
Finished Goods Manufacturing Account
Cost of Goods Sold Manufacturing Account
Why is accounting software important for a manufacturing company?
With GST accounting software like Munim, you can optimize your manufacturing process for higher efficiency and ultimately it leads to more profits. Munim will also help you to identify your most profitable product, enabling your business to grow multifold.
What is the main use of manufacturing accounting software?
The main use of manufacturing accounting software is as follows:
To calculate the COG (Cost of Goods) manufactured.
To get an idea of total profit or loss
These two cover all the significant aspects of the manufacturing business