How Munim Scales Retail Financial Ecosystem?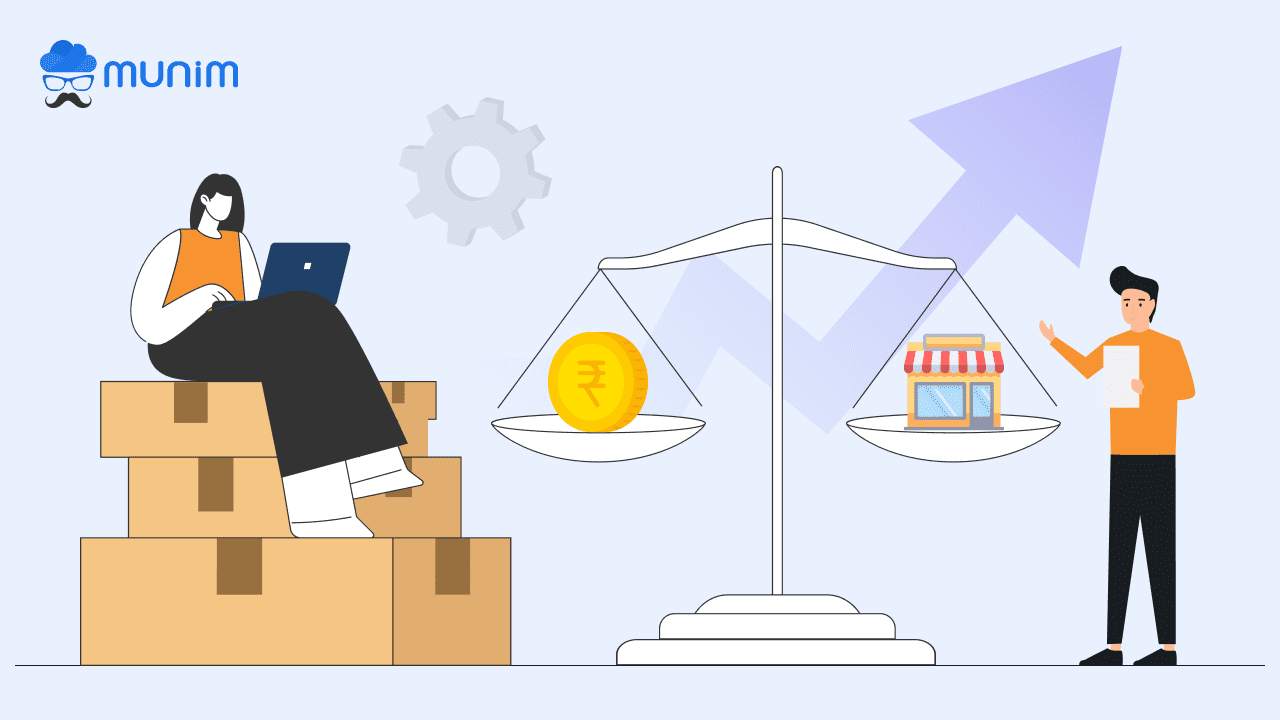 "The Innovations in Technology are Upgrading Excellence in Every Sector"
Retail Industry is at the forefront of the technological race! Adapting to the latest technologies, retailers are empowering their customers with tailored solutions to enhance experience, streamline operations, and increase sales. Not just limited to RFID or AI, the retail industry is making a rapid shift to accounting software. Storming out across the industry, the accounting and billing software is revolutionizing retail operations maximizing growth.
Munim billing and accounting software is a complete suite of record keeping, inventory management, billing, e-invoicing, e-way billing, and much more.
Let's quickly deep dive into understanding how Munim is transforming the retail industry!
How Munim Can Maximize Revenue for Retailers?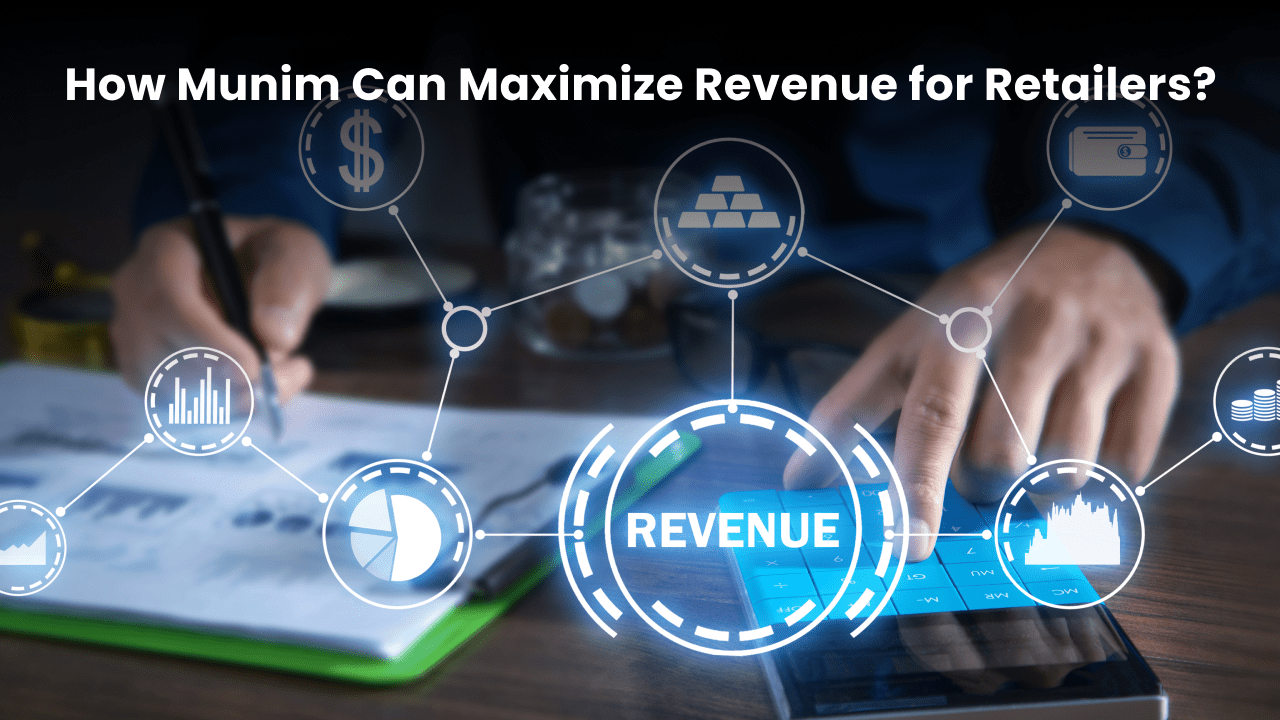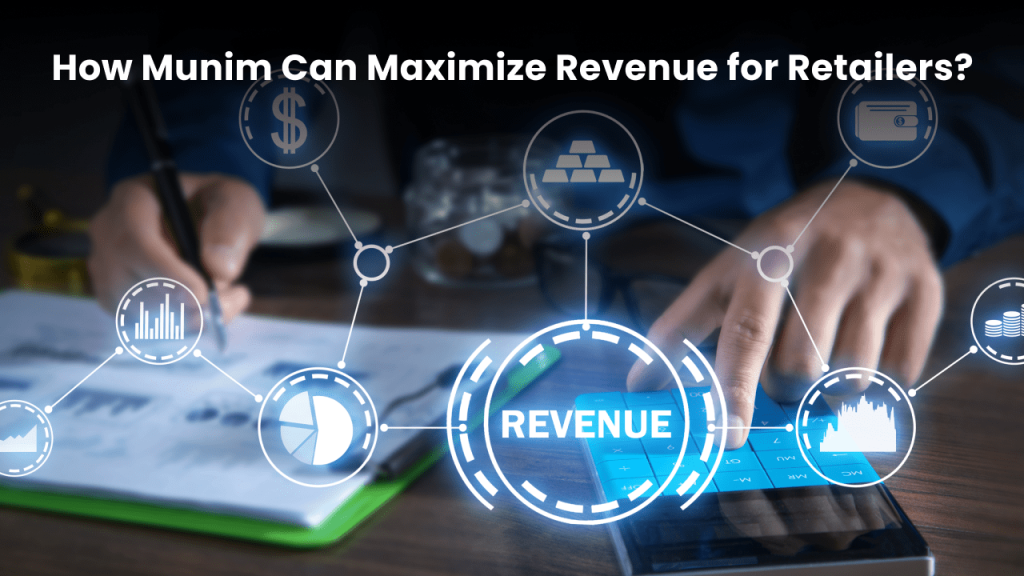 Munim Accounting Software is a next-gen accounting and billing solution that streamlines your retail operations and multiplies your revenue. Quickly scroll down to check out how Munim maximizes revenue for the retail industry:
Dynamic Pricing Module
Munim's report management feature delivers access to real-time sales data and market insights. The retailers can analyze the data to understand the customer's buying pattern, market demand, and a competitive pricing module to dynamically set product prices to maximize revenue. Retailers can also integrate dynamic offers and targeted discounts for specific customer segments to encourage impulsive purchases. Munim billing and accounting software help retailers stay ahead of the competition, capture price-sensitive customers, and adapt swiftly to market fluctuations.
Inventory Management
Munim is the best accounting software that facilitates inventory optimizations for retail warehouses. Through its inventory management feature, Munim helps retailers monitor stocks, avoid stockouts, reduce overstock scenarios, and optimize warehouse operations. Munim also sets an alert or notification for low stocks avoiding loss of sales due to stockouts. This billing and accounting software optimizes product offerings based on demand, supply, and stocks ensuring the right products are available at the right time. This scales revenue for retailers.
Financial Ecosystem
Munim accounting software offers effective financial management by driving the traditional financial system to automation. This rapid shift to digital accounting software or India's best cloud billing and accounting software assists retailers in reducing manpower and eliminating the associated errors. Munim boosts efficiency and accuracy ensuring financial bookkeeping at a single click. This billing and accounting software minimizes the financial risks and delays scaling revenue for retailers.
Customer Experience
Munim accounting software provides a detailed analysis of your sales report that forecasts the buying behavior of your customers. By studying customer history and purchase patterns, retailers can define their marketing campaigns, discounts, and offers customized for every buyer's preference. This digital accounting software also helps retailers to create invoices at a single click speeding up the billing process. This ensures a higher conversion rate and customer loyalty.
Tax Compliance
Subject to various compliance regulations, Munim accounting software helps retail business stay GST compliant at a single click. This cloud billing and accounting software helps retail industry stay updated with the changing tax laws and pay taxes on time. It automates tax reporting, calculations, and transactions to ensure accuracy. Munim's GST utility Software is a complete suite of GST filing software that eases GST filing for business.
Why Munim Billing and Accounting Software is the Best Choice for Retailers?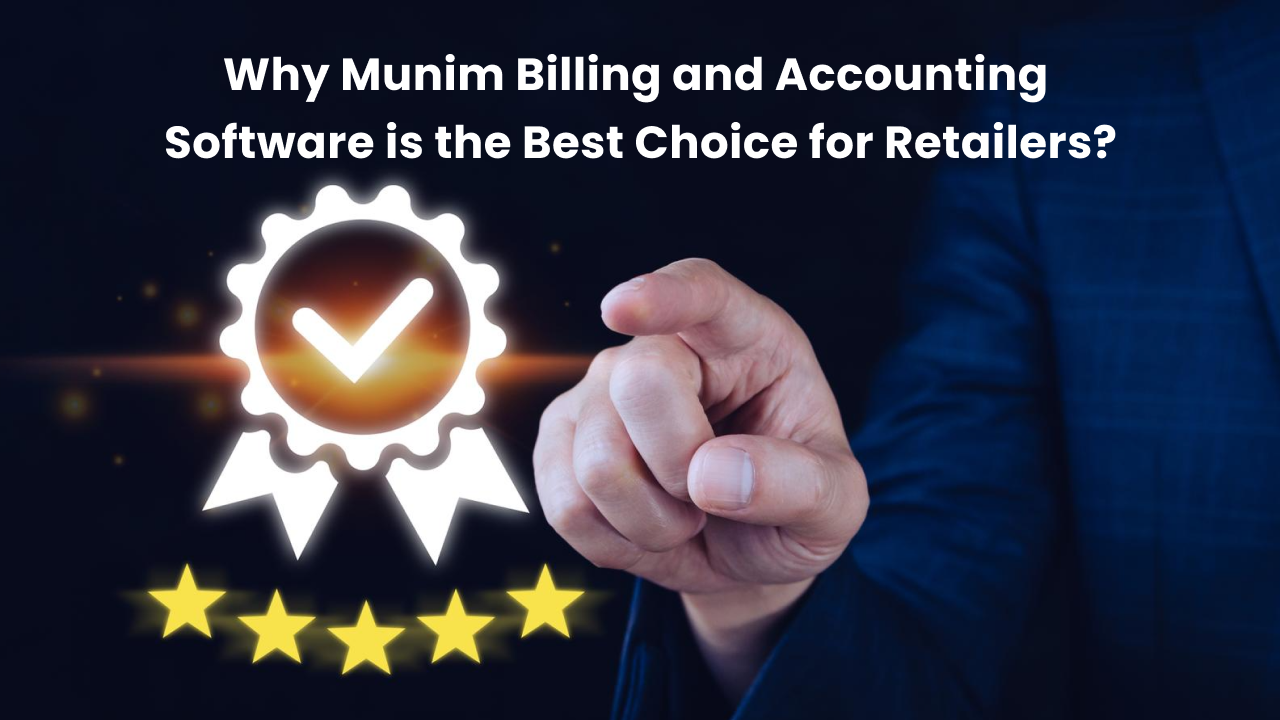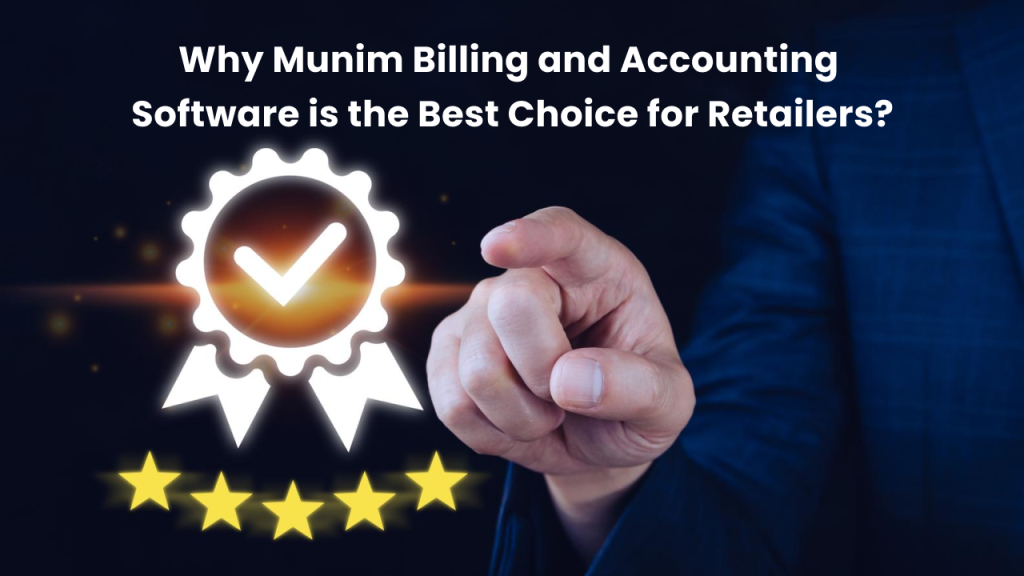 The retail industry is more focused on customer loyalty and improves the shopping experience. Let's check why Retailers should use Munim.
Data Security
The retail business is more prone to sensitive information like bank details, email IDs, phone numbers, etc. With massive amounts of data flooding each day, the industry is prone to hacking attempts. Munim accounting software secures your sensitive data from hackers through multi-layered security methods. It offers user access control to restrict unauthorized access to important information.
Automation:
The traditional billing and accounting software involved manual interruption and was prone to errors. Munim automates bookkeeping, e-way billing, accounting, e-invoicing, inventory management, invoicing, and much more. It reduces the need for a manual workforce and thus reduces the risk of financial loss due to errors.
Paperless Workplace:
The traditional system involved a lot of paperwork and file management which led in the loss of documents. Munim digital accounting software digitizes the financial ecosystem, that removes the need to manage huge files and record invoices on paper. This reduces loss of records to secure data.
Intuitive Interface:
Munim is an easy-to-use software that does not require any training. It has a self-explanatory interface and well-defined labels that ensure even a person without knowledge can use it.
Cloud Solution:
Munim is a cloud billing and accounting software that allows access to services from anywhere and at any time. Also, Munim is device-compatible and can be easily installed with simple steps.
One-stop Solution:
Munim is a one-stop accounting software that serves multiple services in a single place. It reduces the need for customers to hop from one software to another for GST filing, e-way billing, inventory management, record keeping, and others. Munim offers everything in one place and that too at a single click.
Conclusion
Munim digital accounting software is a one-stop solution that maximizes retail revenue. Integrating Munim can help retail industry to enhance customer experience and grow sales through different methods.
Want to grow your retail revenue? Here's a Munim billing and accounting software you should not miss out on! Hurry up! Try Munim now and leave your accounting concerns on India's best cloud accounting software.
FAQs
Does Munim offer a free trial before Registration?
Yes, you can get a free trial of 14 days to learn how Munim works and its benefits for your business.
Is Munim cost-effective accounting software?
Yes, Munim is a affordable billing and accounting software. You can register to Munim at 1999/ year + GST in Indian currency. 
What are the features of Munim?
Here's a what Munim offers:
Accounting Software
Invoicing Software
GST Accounting Software
Bookkeeping Software
E-invoicing Software
E-way Bill Software
Inventory Management Software
Reports Management Software
User Access Control
Does Munim provide data security?
Yes, Munim is a highly secure cloud accounting software. It leverages encryption standards, multi-login authentication, and user access control to prevent unauthorized access.