7 Qualities Of The Best Accounting Software For SMEs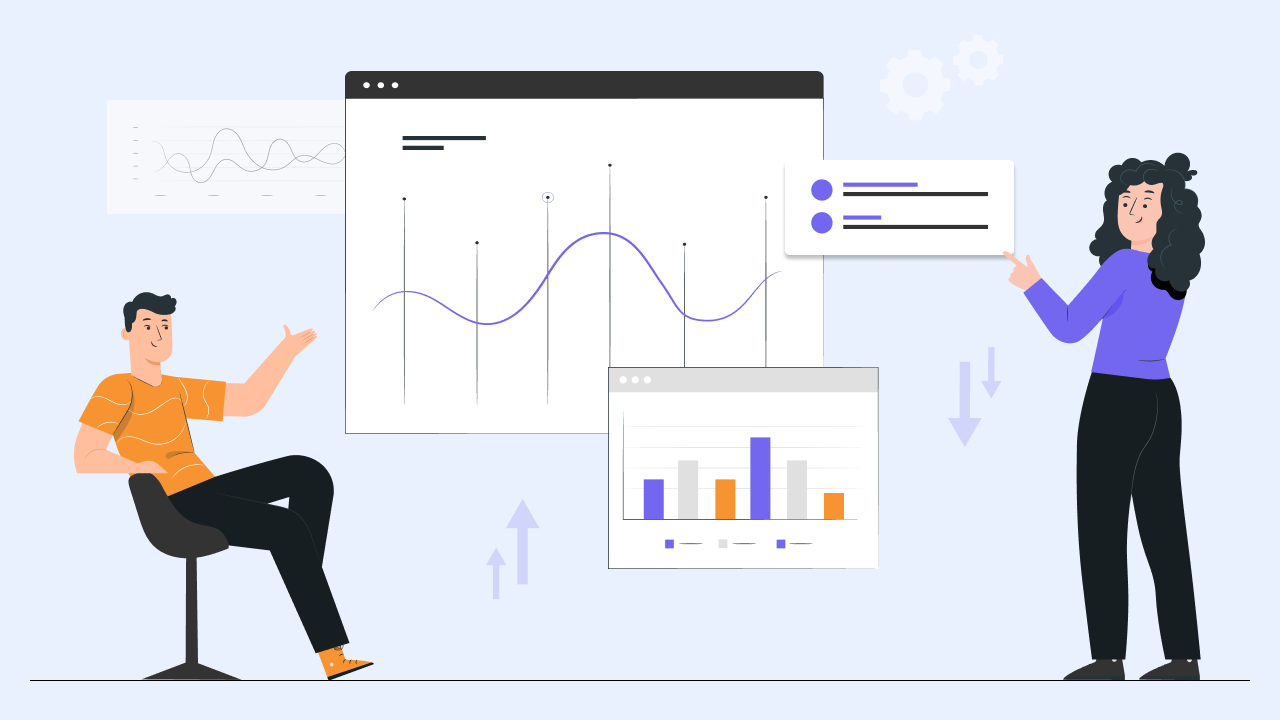 If you are someone who is looking for an alternative to your existing accounting software or you are buying for the first time, congratulations you have landed at the right place. It is important to understand all the nitty-gritty of accounting software beforehand otherwise frequent migrating from one software to another gets troublesome and wastes man-hours.
In this blog, we will discuss the must-have qualities of the best accounting software for SMEs.
Why Should SMEs Use Accounting Software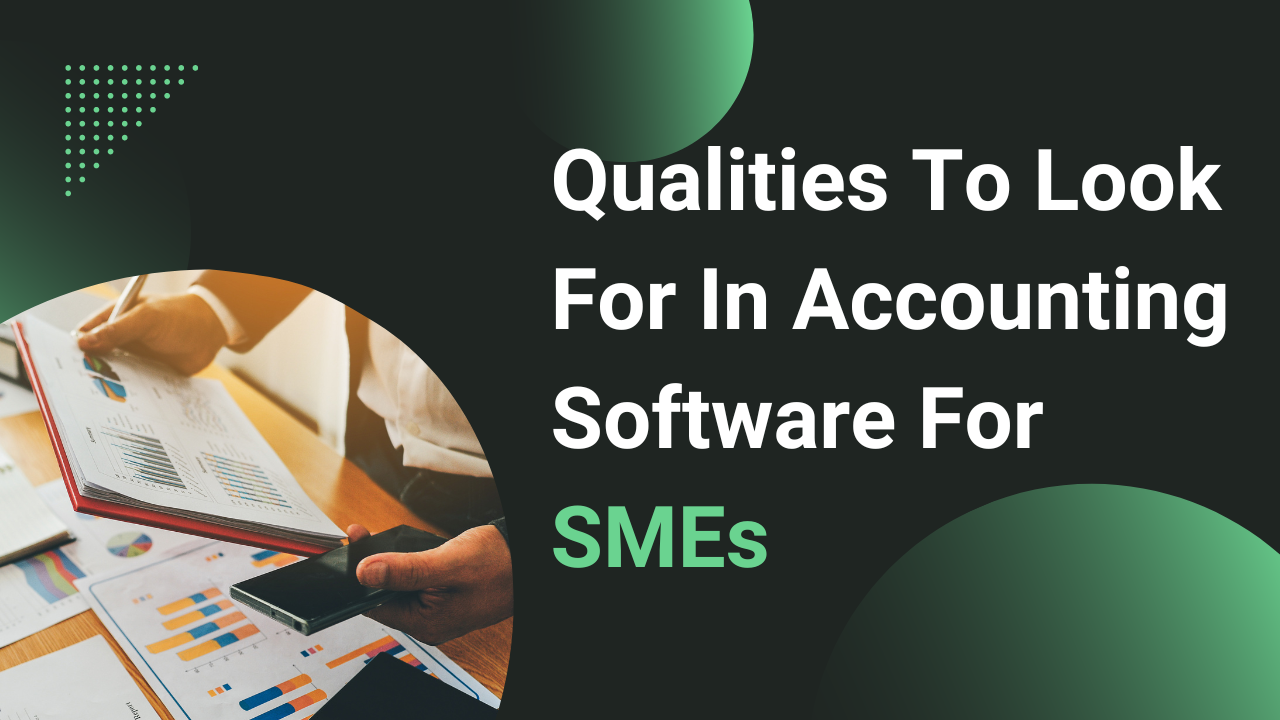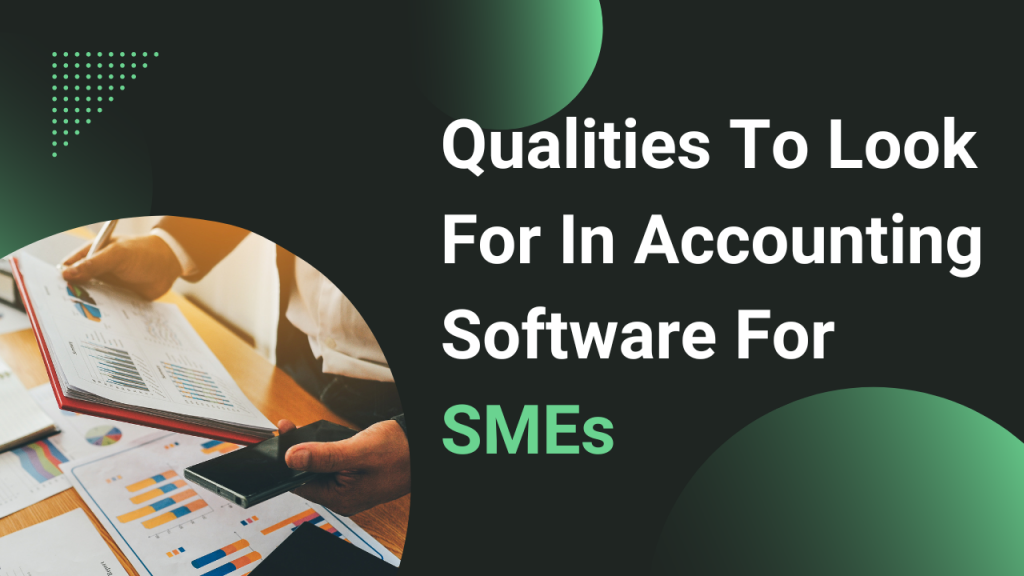 When a company grows beyond a point where manual accounting becomes inefficient at that time one should implement accounting software to save time and get aid in compliance. Following is the list of reasons for using accounting software in India:
Manage company expenses easily
Increase accounting efficiency
Makes tax calculation easy
Get monthly/quarterly reports
Keep track of inventories
Manage customer accounts easily
Track financial transactions of your company on the go
Quick Read: Top 10 features of Munim
Qualities To Look For In Accounting Software For SMEs
The following are the top qualities of accounting software for SMEs:
#1 Easy To Import Data
When migrating to a new accounting software, you need a feature that allows importing your data from the old software. Whatever software you choose, make sure you can migrate the old data easily because maintaining data in two different software is practically impossible and redundant as well. 
#2 Effortless Taxation
The main purpose of using small business accounting software is to make taxation easy. Before subscribing to any software, watch tutorial videos, and understand how to file taxes with that particular software, to see whether it minimizes your efforts or not. If it does so, don't wait. Sign up and start using it. 
Munim fetches your sales and purchase data and calculates tax liability in just a click.
#3 Scalable Solution
Today you are an SME, tomorrow your business can grow and become a large-scale industry. When looking for accounting software options, know whether it is scalable or not, and supports the rapidly growing demands of your business. 
Small business owners, Accountants, CAs, and CFOs often neglect this feature and end up migrating when a company grows. The process of migrating is painful and expensive, it is better to check beforehand.
#4 Data Safety
Before subscribing to bookkeeping software, check whether it is hosted on cloud servers or their servers. If the software is hosted on cloud servers like Amazon, or Rackspace, then you don't need to worry about data security. Most online accounting software is hosted on cloud servers nowadays. But still, there's no harm in checking. 
#5 Simplified UI
Simpler the UI easier will be for accountants to manage entries. Moreover, the UI of the software should be such that even a novice accountant would be able to manage entries.
If the software is loaded with too many features, it will make it complicated. So, choose software that is not bloated with unnecessary features.
#6 Affordable Prices
Affordability is at the forefront when it comes to finding an online accounting solution. Industries have a fixed budget for compliance-related things so they cannot overspend no matter how good the software is.
Munim is one of the most affordable online accounting software for SMEs, provided with dozens of features like bookkeeping, inventory management, generating important reports, expense tracking, and user control. 
#7 After-Sales Support
When selecting accounting software for small businesses, after-sales support often gets neglected, and later regrets when things go wrong. To lower the accounting software cost, companies often cut down operations by under-hiring customer support staff which leads to long queuing times. 
Try calling (or dropping a message) the support team of the software that you want to buy, and see how long they take to respond to you, based on their response you can make a decision. 
Benefits Of Using Accounting Software For SMEs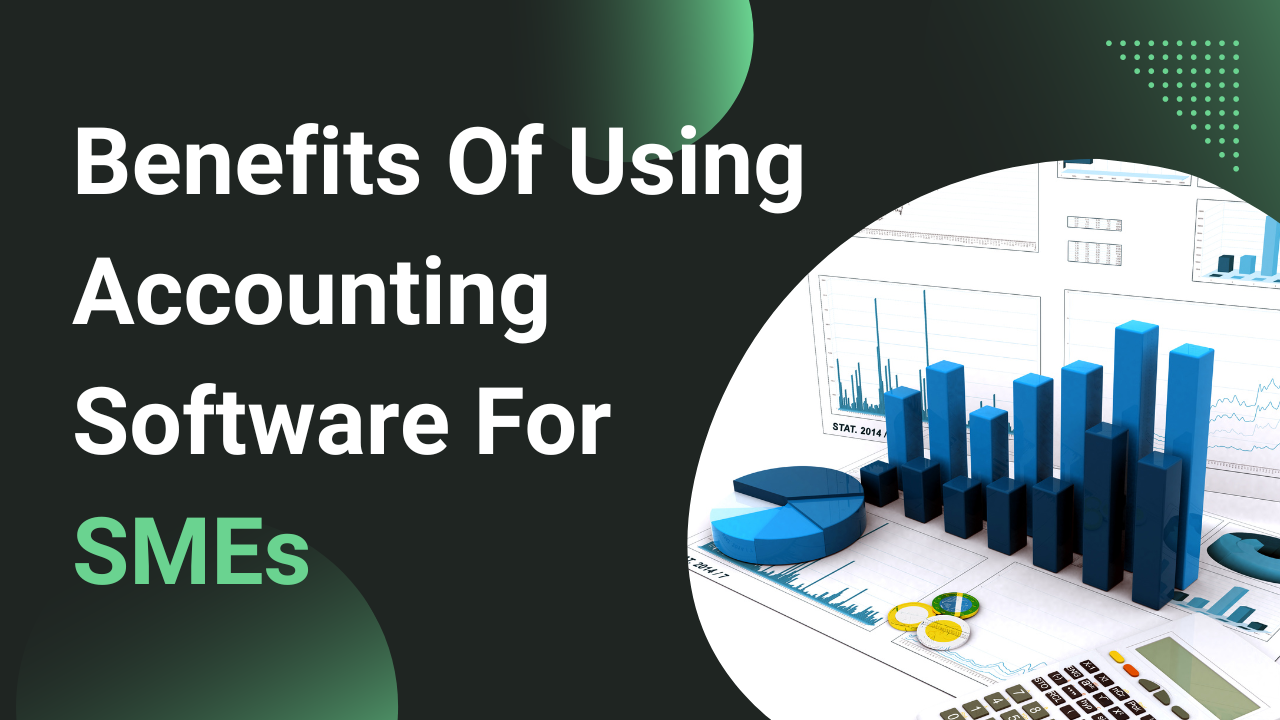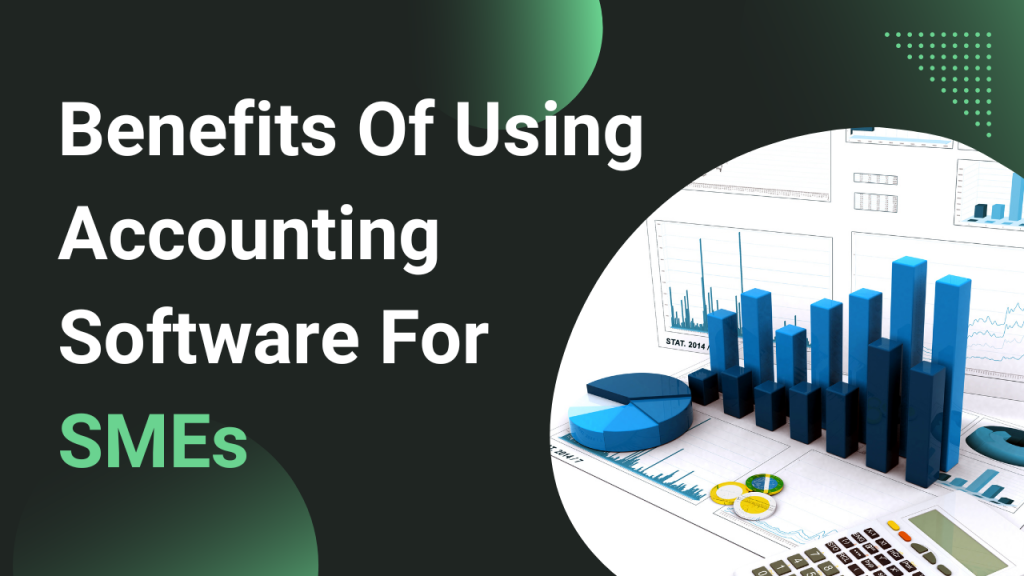 The following are the main benefits of implementing accounting software in your SME.  
Better decision-making: Employing instincts, hope, and sentiments in decision-making could be risky for your business. Take data-driven decisions with accounting software after understanding the financial health of your company.
Productivity Improves: With the use of accounting software, the productivity of your accounting staff improves greatly. Real-time data updates, accurate calculations, and reporting contribute to improving the productivity of accountants and CAs.
Remote access: Cloud-based accounting software can be accessed from anywhere, any device, all you need is internet access. You can allow your employees to work from home if they are ill. This way, work won't get sacrificed.
Provides Detailed Information: Data is key in planning your move for the next quarter/year. By studying sales data, you can predict demand. For precise prediction, one needs accurate sales data which can be provided only with accounting software.
Over To You
So these are the must-have qualities of accounting software for SMEs. In case, your bookkeeping software does not have any of these qualities, consider replacing it. We know it is difficult to find the perfect accounting software for your SME, so, let us offer you Munim – India's best accounting software for a 14-day free trial. During the trial period itself, you will find that Munim is a one-of-a-kind software for accounting and has all the qualities that we discussed above. 
Don't just believe our words blindly, sign up and check yourself.
FAQs
Q. Which accounting is suitable for small businesses, Cash or Accrual?
Ans.
For small business accounting, Accrual is most suitable because it represents your business' financials in detail.
Q. Can I do the accounting of my SME with Excel?
Ans.
Yes, you can do basic accounting in Excel. For taxation, delivery challan, and invoice purposes you need accounting software like Munim.
Q. Which is the cheapest accounting software for SMEs in India?
Ans.
Munim is one of the cheapest accounting software for SMEs in India. We have an option of a free trial and our plans are starting from a token amount of 600 INR.