The Detailed Guide on BHIM UPI: Is BHIM UPI is Safe?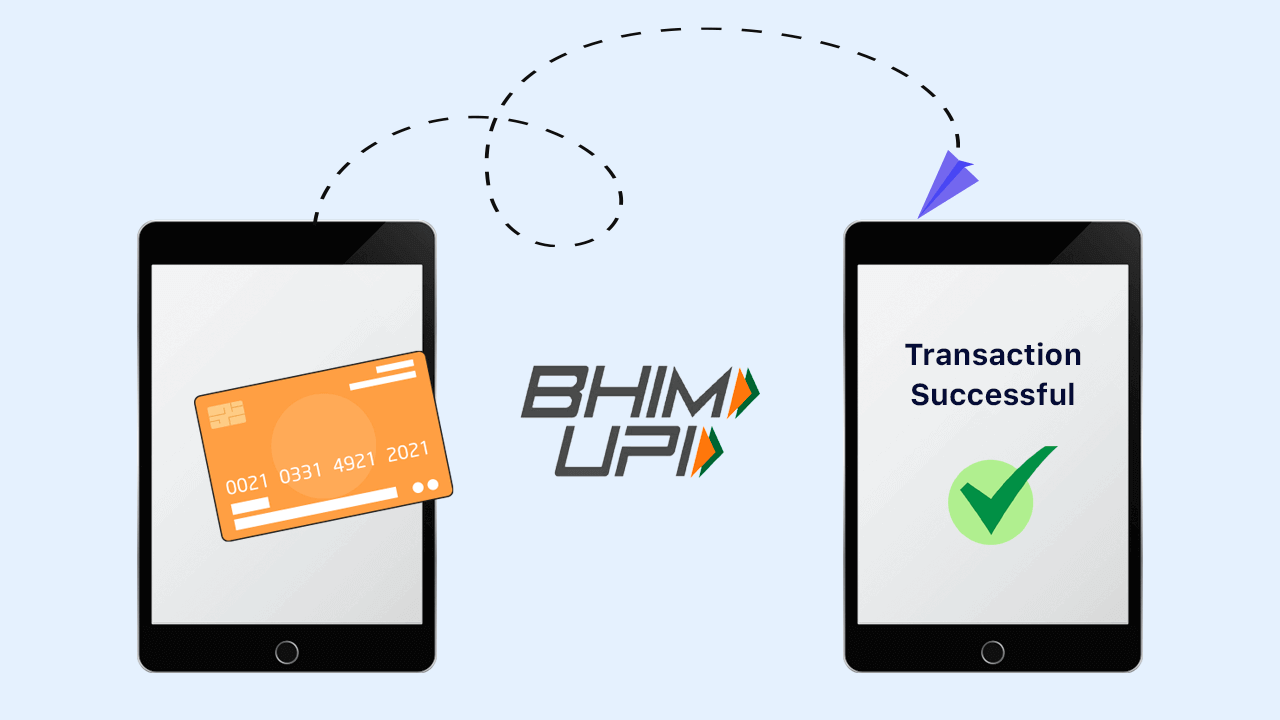 Do you frequently shop online? Or, maybe you make payments for bills or other expenses using your debit or credit card. If you've been living under a rock, you might not have heard of digital payment platforms like BHIM UPI. Just a joke!
If you're looking for a comprehensive guide on BHIM UPI, look no further! In this post, we'll discuss everything there is to know about BHIM UPI – including how it works, how to use it, and whether it's safe or not. Read on!
What is BHIM UPI?
BHIM UPI is a new mobile payments system that was developed by the National Payments Corporation of India (NPCI) and launched in 2016. It allows customers to make quick and easy transactions using their smartphones.
How does it work?
Once you installed the BHIM UPI app on your smartphone, you need to add your bank account details to the app. Then, you can start making payments by selecting the recipient's name from your phone contacts or by entering their unique payment address. You can also request money from others or store money in your digital wallet for later use.
The best part about BHIM UPI is that it allows customers to make digital payments using their smartphones, without having to enter any bank account or card details.
How to use BHIM UPI?
To use BHIM UPI, you need to download the app and create a PIN. You can then start making payments by entering the recipient's unique UPI ID or scanning their QR code. Transactions are quick and secure and can be completed in just a few seconds.
Is BHIM UPI safe to use?
Yes, UPI is safe to use. It's a secure payment system that uses fingerprint authentication and/or a PIN to authorize transactions.
The app uses Unified Payments Interface (UPI), which is a payment system developed by the Reserve Bank of India (RBI) that allows bank customers to send and receive money directly from their bank account using a smartphone.
The BHIM app is backed by NPCI, which is India's largest financial institutions consortium and its only regulated payment system provider. NPCI is also responsible for developing and managing RuPay, India's national payment card network.
Advantages of BHIM App
BHIM app has a number of advantages over traditional methods of payments, such as cash and cheques. Here are some of the key benefits:
Speed and convenience: Payments can be made quickly and easily from anywhere.
Cashless transactions: You don't have to carry any cash or cheques everywhere.
Security: Transactions are secure and protected by PINs and passwords.
No fees: There are no fees charged for making or receiving payments using BHIM UPI.
Easy tracking: All transactions can be tracked easily using the BHIM app or your bank's online banking portal.
How to create a BHIM UPI ID?
Following are the step-by-step Instructions to Create a BHIM ID:
Download the BHIM app from the App Store or Google Play.
Enter your mobile number and verify it with a One-Time Password (OTP) that will be sent to you via SMS.
Please fill up the details like enter your name, email address, and password for Registration.
Once you have registered, you will be given an alias or user ID that will be used to send and receive money through the BHIM app.
You can also set up a 4-digit UPI PIN for your BHIM ID for added security.
That's it! Your UPI ID is now ready to use.
How to add bank accounts to BHIM UPI ID?
Follow the below steps to add your bank account to your BHIM UPI ID:
Login to your BHIM UPI ID account.
Now Just tap on the "Bank Accounts" tab on the top menu bar.
Click on the "+" button in the top right corner of the bank accounts table.
Enter the details of your bank account.
Click on "Save".
You will now be able to send money and receive money using your bank account with BHIM UPI ID!
How to make payments with BHIM UPI ID?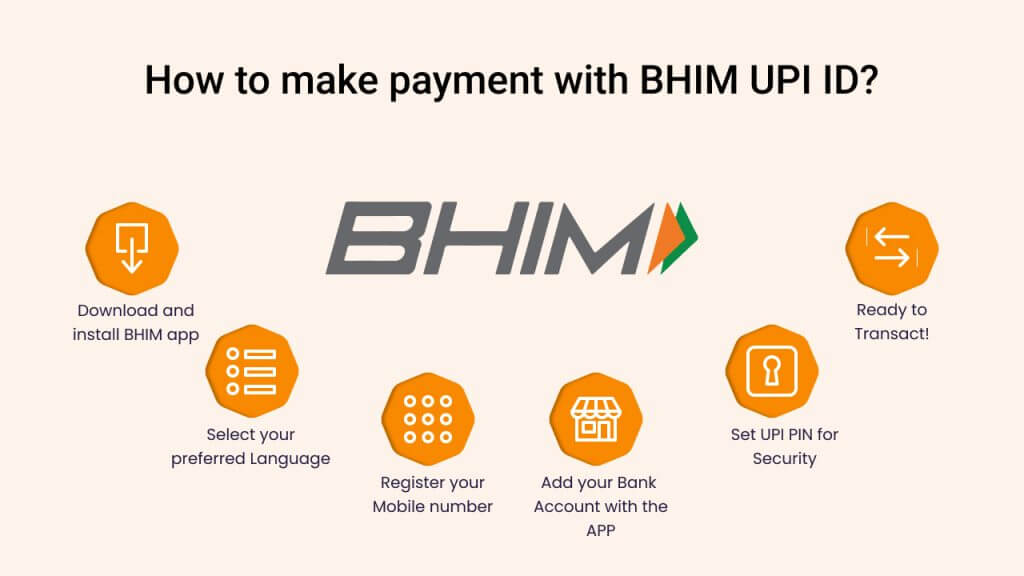 Here are the steps you need to take to transfer money with your UPI ID:
Go to the BHIM UPI Payment App or website where you want to make the payment.
Login to your BHIM account.
Click on the "Pay with UPI" button.
Select your BHIM UPI ID from the list of options.
Enter the amount you want to pay.
Click on "Make Payment".
That's how you can make payments using the UPI app.
What is the BHIM UPI transaction limit?
The maximum transaction limit for UPI is Rs. 1 lakh per day. This limit was set by the Reserve Bank of India (RBI) in order to encourage digital payments and reduce the use of cash.
Conclusion
UPI is a safe and easy way to make payments online. With just your bank account number and IFSC code, you can start making payments. You no longer need to enter your card details or net banking username and password every time you want to make a payment. Plus, there are several apps that allow you to use UPI Payment App. So what are you waiting for? Start using it today!