Stay Compliant With GST Regulations
Staying compliant with the latest rules and regulations of GST is no more a headache, all you need to do is sign up with Munim.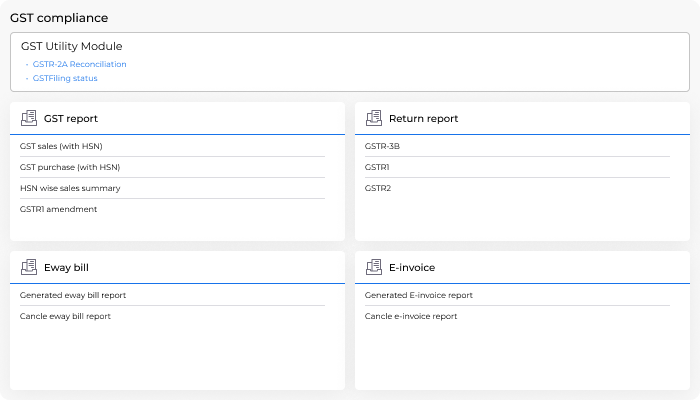 Simplest GST Accounting Software To Your Business Successful
Munim – the best GST accounting software that makes it easy to stay on top of your obligations. Thanks to its advanced features which calculate GST liability automatically and calculate a net value accounting tax credit. And the most important thing is you need not be accounting-savvy to maintain your tax accounts, even a novice with a basic understanding of accounting can easily drive through it.
Features Of Our GST Accounting Software
Below mentioned points are the features of our software that you should know to steer your compliance journey easily:
GST Billing & Invoicing
With Munim – GST invoice software, you can generate GST-compliant invoices in a blink of an eye. And if you want to generate e-invoices in bulk, don't worry, we have got you covered.
Automatic Tax Calculation
As per the data provided by accountants, Munim calculates tax liability automatically. All you have to do is feed the data correctly and cross-verify the entries.
Easy GSTR Filing
You don't have to manually log in to the GST portal. Munim gets integrated with your GST account and files the return on your behalf. You can also track the status of your return.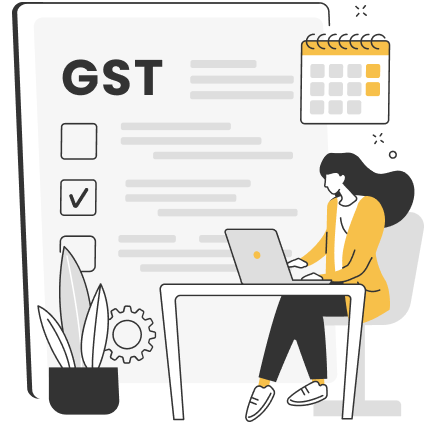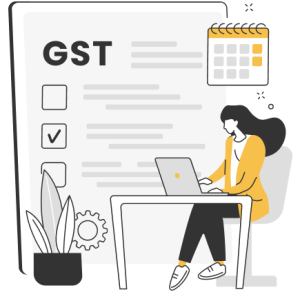 Generate E-Way Bills
With Munim you can generate e-way bills while generating the invoice itself. All you need to do is enter transporter details like name and vehicle number Mumim will get it authorized from the GST portal.
Designate HSN/SAC Codes
In Munim you can designate HSN/SAC code to your products and service enabling you to file GST tax returns without updating additional details
TDS/TCS Calculation
Munim comes with a feature of TDS/TCS calculation. Since it is product-specific, you are provided with an option to calculate it for particular products.
Munim is your compliance superhero.
You will get full access to all the features for a limited period.
Benefits Of Our GST Accounting Software
The following are the advantages of using GST accounting & invoice software for your business:

Direct Integration
Munim gets directly integrated with your GST account via API integration enabling you to file returns without manually logging in to the GST portal.

Return Status Tracking
Only return filing is not enough for you. Thus, we are providing a feature to track your GST return status as a result you can stay updated with the queries raised by the GST council.

Tax Clubbing
Munim is developed in such a way that it clubs together input tax (from purchases) and output tax (from sales) and generates a net value for further processing.

Cloud-based application
Since Munim is a cloud-based application it has almost no downtime and is offered the highest level of security. Thus, you do not have to worry about data security issues.

Supports Multiple Users
Delegation of responsibilities is essential for business. With Munim, you can allow multiple users to access the app and do the needful as per their role decided.

GST Reports
Munim offers customizable reports that give you a detailed overview of your GST transactions. This report can be used to help you stay compliant with GST regulations and avoid any costly fines.
Why Choose Munim?
Munim is an indigenously-built GST accounting software, particularly for SMEs and Startups. With this application, you can comply with the latest GST regulations as well as file your GSTR easily. Now you don't have to spend time checking tax returns as you can the tax return calculation will be synced with your books of accounts.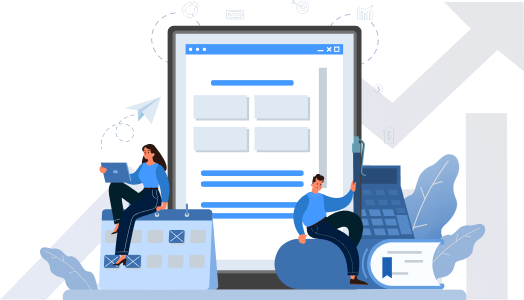 Frequently Asked Questions
How can I file GSTR directly from Munim?
Do I need to separately calculate tax liability while filing the return?
Is there any additional cost to file GST and generate e-invoice & e-way bills? 
Are GST accounting features available to use in the free version as well?
Other Features
The following are the benefits of cloud accounting software for small and medium-scale businesses in India:

Generate error-free E-way bills for your business within a few minutes through Munim software.
Create E-invoice for your business without any hassles and errors using Munim.

Keep track of all your business incomes & expenses, and ensure your finances are always in order.