The Benefits of Cloud-Based Accounting and Billing Software for Remote Work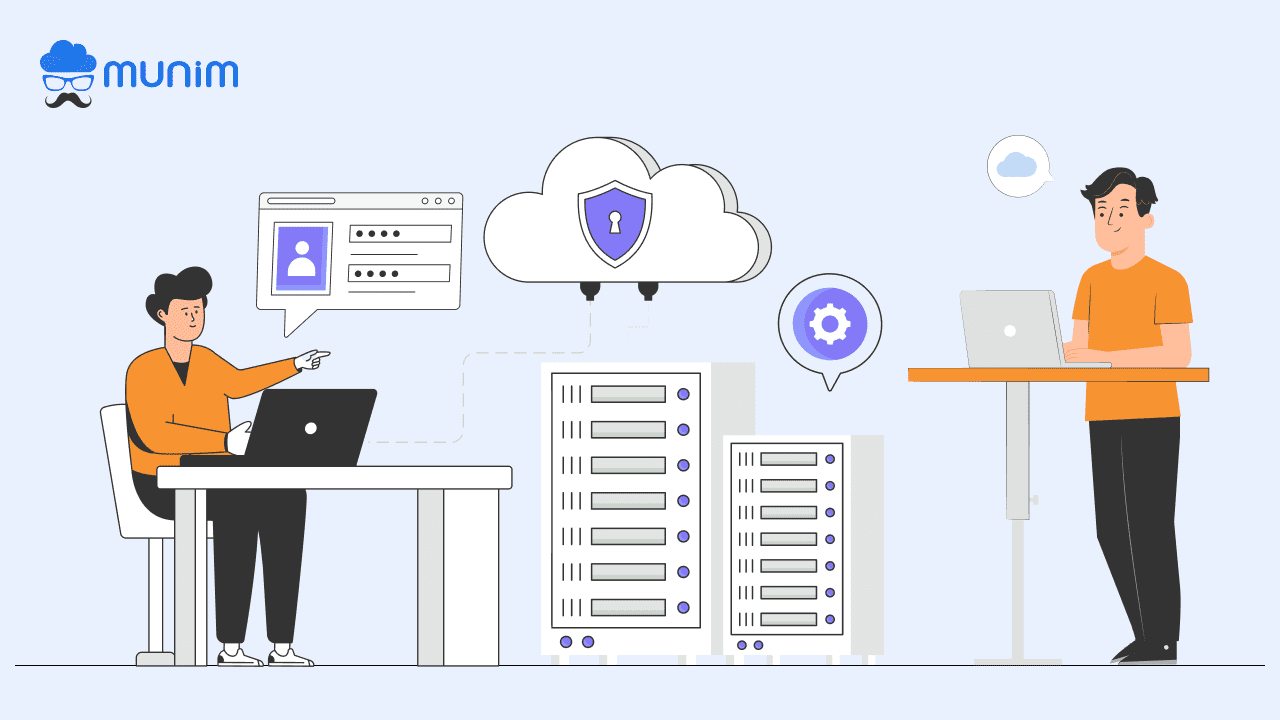 The outbreak of COVID-19 led to the rise of remote work opportunities in every sector. Right from information technology to training centers, we have professionals working from home. With the growing number of remote jobs, cloud technologies are also gaining momentum the importance of affordable accounting and billing software has arised.
Cloud-based accounting and billing software is streamlining the accounting and billing for businesses of all sizes. Let's quickly scroll down to check how cloud-based accounting software benefits remote employees.
Cloud-based accounting and billing software facilitates collaborative working between remote employees ensuring the distributed team works conveniently together. Let's check out the benefits.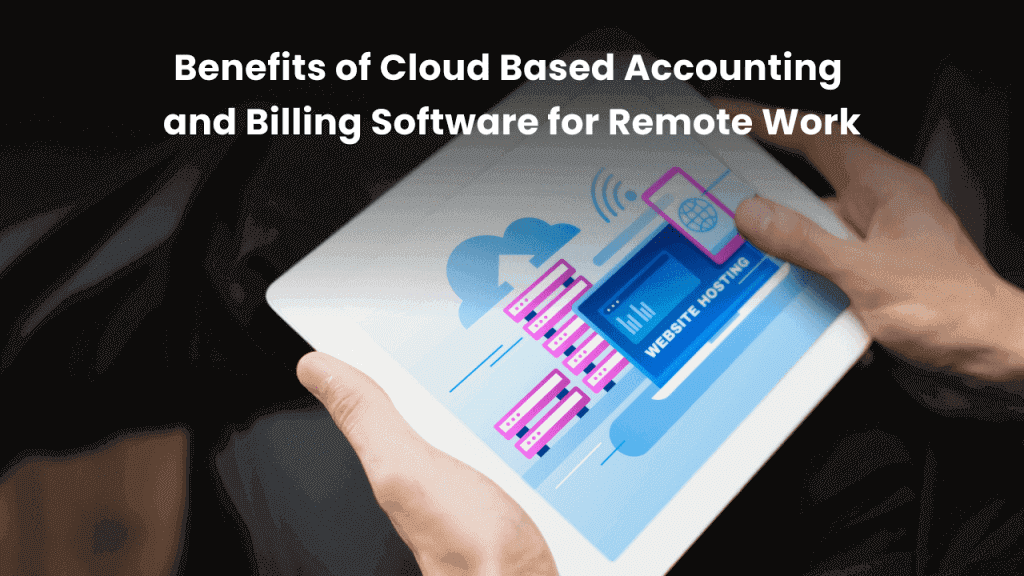 Anywhere & Anytime Access
Accounting and billing software is a cloud-based solution that provides anywhere-anytime access to financial records. It allows you to access reports, create invoices, manage inventory, file GST returns, and much more from anywhere across the world with an internet connection.
Cloud accounting software is more useful for businesses with geographically dispersed locations or employees working from multiple locations. It increases the work efficiency and helps everyone to be on the same page. Also, it streamlines communication between the teams helping the companies to reap the potential of teams working remotely.
Paperless Invoicing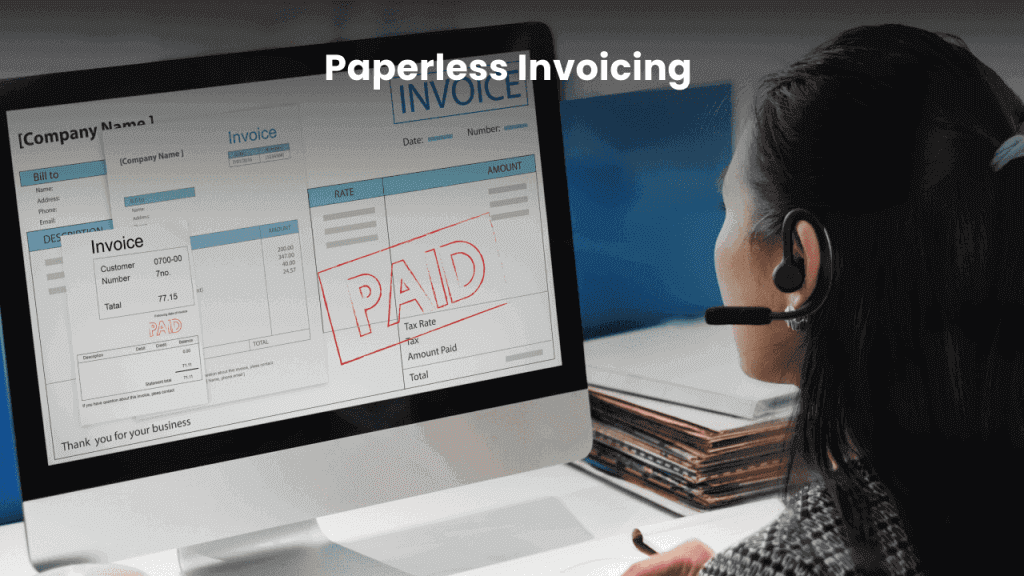 Accounting software drives traditional invoicing to digital invoicing, eliminating paper invoices. It has introduced that removes the need for printers. This paperless invoicing software together with accounting OCR is an eco-friendly solution for business as it reduces the carbon footprint.
Digital accounting software is not only a cost-effective solution but also provides limitless capabilities for paperless invoices. These e-invoices can be easily scanned and processed automatically saving manual efforts. This approach saves time and effort on invoice management ensuring an efficient document management system.
Real-time Collaboration
Accounting and billing software has turned out to be a valuable asset for team collaboration as it allows the employees to work simultaneously on the same document. It offers real-time access to the reports and streamlines workflow management.
Cloud accounting software prevents the need to manage multiple saved versions or edited documents and forbids employees from manipulating these iterations.
Stay Secured via Leading Accounting Software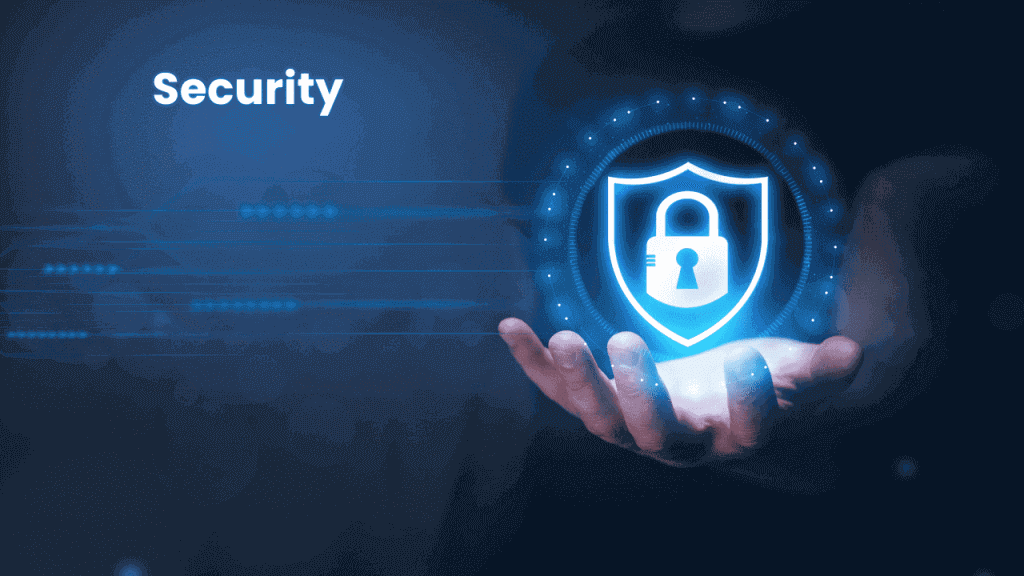 As compared to traditional software, cloud-based accounting and billing software provides heightened security. It doesn't rely on hardware for security but instead leverages remote servers to protect your confidential information.
The digital accounting software uses multiple authentication methods, encryption protocols, and user access control to safeguard your financial records from the thefts and unauthorized access.
Ability to Scale
Accounting and billing software is a cloud-based solution that meets the growing or contracting business needs. No matter whether your business is new or established, flouring or contracting; this digital accounting software can be easily scaled based on your business requirements.
The software's ability to flexibly scale based on the ups and downs of a business ensures efficiency and stability even in changing scenarios.
Automated Reports
Cloud accounting software generates multiple reports that provide insights into the financial health of your business. It eliminates the need to manually generate statements like income statements, balance sheets, and cash flow statements. The process is automated thus saving time and reducing the risk of errors.
The digital accounting software provides a detailed analysis of your financial ecosystem ensuring the staff focuses more on strategic decision making. Through efficient report management, businesses can focus more on increasing the productivity of their operations.
Cost-effective Accounting & Billing Cloud Solution
Cloud-based accounting and billing software is a cost-saving solution that eliminates the need to invest in IT infrastructure and associated business expenses. Also, these accounting software provide heightened security thus avoiding data loss and ensuring cost savings.
The cloud accounting software offers customized pricing plans that can be tailored to match the business's needs and budget. Thus this cloud-based solution is a complete suite of efficiency and flexibility.
Multi-purpose Solution
Cloud accounting software is a one-stop solution for all accounting and compliance needs. It saves the time of remote employees to move from one place to another for bookkeeping, invoicing, GST compliance, inventory management, and much more. This saves time, effort, and expense to switch from one software to another for compliance and accounting.
Instant & Automatic Updates
Cloud-based accounting software provides automated updates eliminating the need to manually upgrade the software. Through these automated updates, the software ensures that you are using the latest or the newest version of digital accounting software.
This approach helps the remotely distributed staff to stay updated with the latest versions of software and ensure accuracy across the business network.
Accounting Software for Increased Productivity
Cloud-based accounting software is the best solution for businesses to boost productivity. It digitizes and automates all the accounting and billing tasks like e-way billing, e-invoicing, GST filing, accounting, record maintenance, etc.
The cloud-based accounting and billing software eliminates the need to have manpower to minimize errors and improve accuracy. The system replaces time-consuming manual tasks removing time delays and boosting productivity.
Let's Conclude
Hopefully, you have understood how Cloud-based accounting and billing software can benefit you if you are working remotely. To learn more about our cloud accounting software, just click here.   
Are you looking for accounting and billing software to streamline your operations? You need to check out Munim right away! Get a complete suite of accounting, billing, and compliance at a single click now! Hurry up! Sign up now! 
FAQs
What is the purpose of Cloud accounting and billing software?
Cloud accounting software is designed to allow access to the financial records of the business 24/7. Also, it enables businesses to access their financial reports and other documents from anywhere with an active Internet connection.
Who can use cloud accounting software?
Everyone who wants to streamline their financial ecosystem can use cloud accounting and billing software. Check out the list below.
Taxpayers
Consultants
Chartered Accountants
Is Munim a Cloud accounting and billing software?
Yes, Munim is a cloud accounting and billing software that serves as a one-stop solution to your compliance needs.
Can I get a trial for Munim?
Yes, Munim offers a 14-day free trial to understand its working and benefits.