How Does Munim Accounting Software Contribute to Digital India Mission?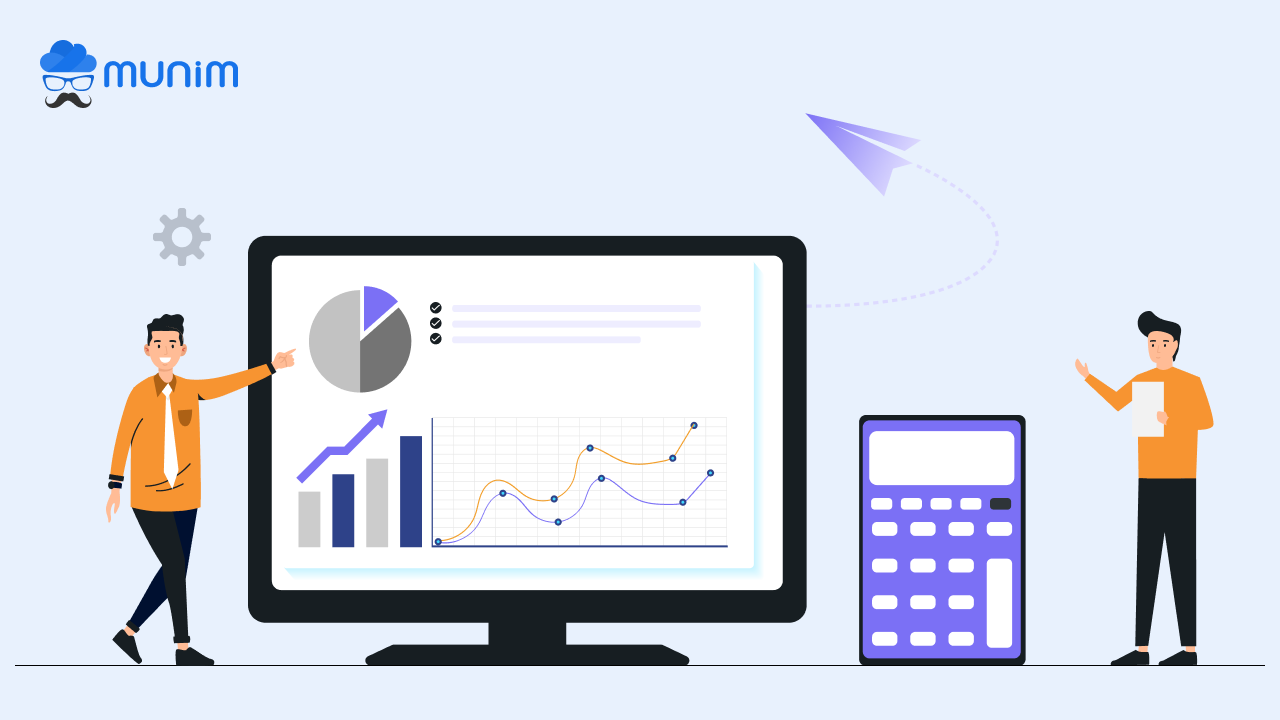 Digital India Mission has been instrumental in transforming industries across the business world. The technological race is at the forefront of every revolution, driving the journey from manual to automation. Digital technologies are empowering Indian citizens to promote inclusive growth and promote the efficiency of governance.
Munim accounting software aligns with the objectives of the Digital India Mission and supports the overall vision of transforming India into a digitally empowered nation. Over 2500+ businesses across a wide array of industries are on-boarded on Munim. Clients across verticals trust Munim to streamline their finances and drive their digital transformation journey.
Let's quickly scroll down to check how Munim Accounting Software contributes to Digital India's Mission.
How Does Munim Accounting Software Contribute to Digital India Mission?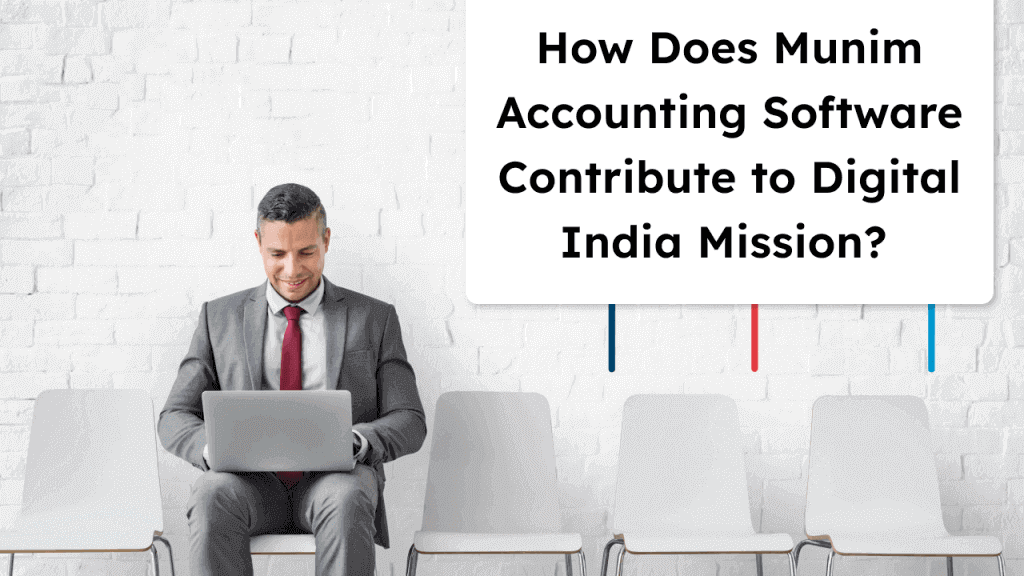 Digital Bookkeeping
Munim Accounting Software enables small and medium-sized enterprises (SMEs) to transition from traditional manual bookkeeping methods to digital accounting systems. It digitizes the financial records helping businesses to improve the accuracy, efficiency, and accessibility of their financial data.
Earlier CAs, finance professionals, and business owners did manual finance reporting, and data entry, and generated delayed reports. Aligning with the Digital India Mission, Munim digitizes the bookkeeping for finance officials. It automates data entry, delivers real-time updates, and simplifies financial reporting. This transition from manual record maintenance to automation straightens the aim of Digital India's Mission of promoting digital literacy and encouraging the adoption of technology in all aspects of life.
Real-time Financial Reports
Earlier, CAs, finance officials, and businesses had to manually compile financial statements, which were time-consuming and prone to errors. Additionally, the financial ecosystem lacked transparency which led to internal disputes. Munim accounting software brings an effortless way of generating these reports with just a few clicks.
Munim accounting software generates reports like profit & loss reports, stock summary reports, balance sheet reports, purchase summary reports, sales summary reports, vendor outstanding reports, stock valuation reports, and customer outstanding reports. These reports provide valuable insights into a company's financial health, enabling business owners, managers, and stakeholders to make informed decisions. It also generates accurate financial reports leading to more accuracy in the decisions. Timely and accurate financial reporting is crucial for transparency and accountability, which are core principles of the Digital India initiative. Real-time and accurate reports help Munim to align with the Digital India Scheme.
One-stop Solution
Accounting software that delivered only one functionality led businesses to hop from one platform to another for different functions. This decreased their productivity and consumed too much time. Munim accounting software integrates various financial management functions into a single platform delivering a one-stop solution to all financial requirements. It includes features such as invoicing, inventory management, accounting, e-invoicing, and tax compliance.
Munim accounting software provides a 3600 view of the financial ecosystem. It consolidates all the functions at one place helping businesses to streamline their operations, reduce paperwork, and enhance productivity. The software automates repetitive tasks, eliminates the need for manual data entry, and provides real-time updates on financial transactions. This integration of financial processes aligns with the Digital India Mission's objective of promoting e-governance and efficient service delivery.
Tax Compliance
With all the records maintained on paper, earlier businesses found it challenging to stay GST compliant leading to penalties. Munim accounting software enables businesses to comply with taxation and regulatory requirements seamlessly. The software is designed to handle complex tax calculations, generate tax invoices, and facilitate GST compliance.
Munim ensures that businesses meet their tax obligations accurately and in a timely manner. By simplifying tax compliance processes, Munim accounting software reduces the burden on businesses, promotes ease of doing business, and supports the Digital India mission's objective of creating a business-friendly environment.
Paperless Workplace
Earlier, billing and accounting included huge paperwork and massive files to be maintained. This involved revisiting all the data manually to look for details and there was a heavy risk of reports being misplaced due to files lost. Munim accounting software resolves this concern by eliminating the paperwork and digitizing the process. It is a single-click billing and accounting software that removes the carbon footprint and aligns with the objective of Digital India's Mission.
Security and Privacy
Earlier, the security and privacy of confidential finance data was a big concern. Munim Accounting Software enhances data security and privacy. It employs robust encryption and security protocols to protect sensitive financial data.
Munim ensures that financial records are safe from unauthorized access, manipulation, or loss. This focus on data security and privacy is essential in the digital age, where cyber threats are prevalent. By providing a secure platform for financial management, Munim accounting software contributes to the Digital India mission's objective of building a secure and resilient digital infrastructure.
Let's Wrap Up!
Munim is a one-stop accounting software that resolves all billing and accounting concerns with a single click. Munim accounting software contributes significantly to the Digital India mission by leveraging technology to streamline financial management, enhance transparency, and facilitate ease of doing business. It drives an organization's financial operations from manual to automation, promoting productivity, efficiency, and e-governance. Additionally, it generates timely and accurate reports eliminating delays and paperwork.
If you are looking for all-in-one accounting software for your financial ecosystem, try Munim now just at ₹1999/ year. 
FAQs
Who can register with Munim?
Every individual or organization planning to streamline their financial operations can register with Munim at just ₹1999/year. CAs, Tax professionals, and freelancers can make the most of it.
How does Munim Accounting Software stand ahead of its competition?
Munim offers a 3600 view of the financial ecosystem. Munim is a one-stop shop for all accounting concerns as it delivers end-to-end billing and accounting solutions. It automates all the accounting processes at a single click and this helps it to stay ahead of the competition.