SaaS vs. Offline Accounting Software: Which One is Right for Your Business?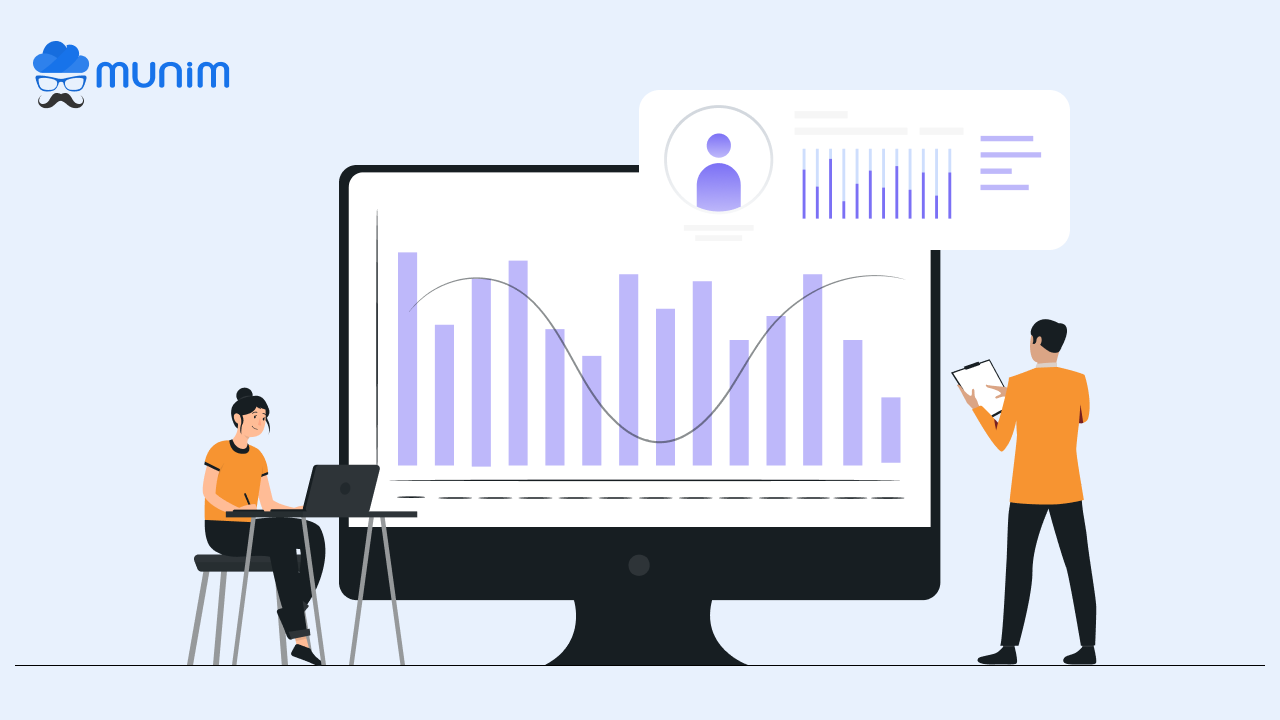 There was a time when business accounts were maintained in a red-colored, hardbound Khatabook, now technology has taken over and the job of accountants/bookkeepers has become much easier. After the COVID-19 pandemic, businesses around the world have reflected on their way of working. As a result, remote working is the new normal. Could you ever imagine working remotely in the accounting industry, ten years ago? No one could! Thanks to SaaS accounting software for small businesses, it was made possible. Though offline accounting software is second to none, businessmen and CFOs often get confused. With the intent to clear your confusion and help you make an informed decision, we will discuss the features and benefits of SaaS accounting software as well as offline accounting software in this blog.
What Exactly SaaS Accounting Software Is?
Accounting software is a tool that helps you track expenses, maintain balance sheets, and file tax returns. Just like any other accounting software, SaaS accounting software has all the same functions; the difference is that it needs a steady internet connection and comes with a high degree of automation.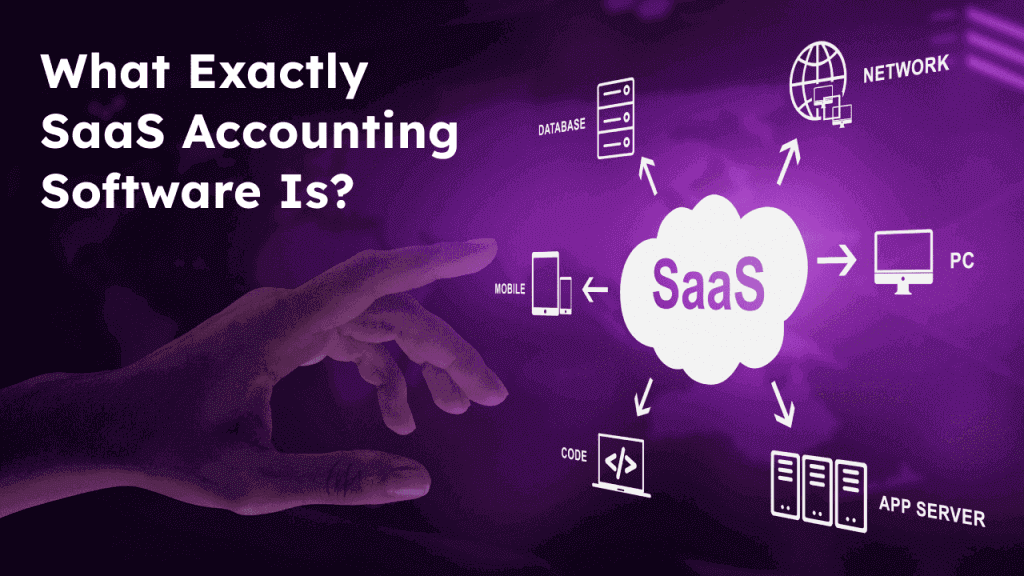 As opposed to offline or conventional accounting software, here data is stored on a remote cloud server, which allows access to data anywhere in the world, the only requirement is a stable internet connection. This software is offered at a flat monthly or yearly fee, in which all the costs are included.
Features Of SaaS Accounting Software
Whether SaaS accounting software would be feasible for your business will depend on the features it has. The following are the unique features of SaaS accounting software, read it and make an informed decision:
User-Friendly
SaaS accounting software is relatively more user-friendly than offline accounting software. Even a novice accountant can learn to use the software within a few hours. Thus, it is an ideal choice for SMEs where accounting staff may not be experienced.
Hosted On The Cloud
Since SaaS software is hosted on the cloud, it is accessible from anywhere in the world and proves beneficial in remote working environments. And the best thing about it is that it does not require manual data backups.
Financial Reports
Apart from accounting and bookkeeping features, SaaS accounting software also offers financial reporting features such as sales reports, balance sheets, ledger reports, P&L reports, and many more with real-time data.
Advantages Of SaaS Accounting Software
The following are the benefits of using SaaS accounting software in your business:
Online accounting software is cloud-based, making it accessible from anywhere.
Since it is end-to-end encrypted, stealth data security is assured.
Gets updated automatically, with no need for manual maintenance.
Allows you to access data from anywhere in the world.
Supports multi-device access.
Does not require high-end hardware.
Disadvantages Of SaaS Accounting Software
The following are the limitations of using SaaS accounting software:
Requires a steady internet connection.
One cannot access the software in the event of a server outage.
Switching from offline accounting software to SaaS or cloud accounting software can be difficult.
Vulnerable to data thefts.
What Exactly Offline Accounting Software Is?
As the name suggests, offline accounting software works without an internet connection. This type of software is single-terminal-based, which means it can be accessed only from one computer. Offline accounting software can be beneficial for small businesses or businesses located in remote areas where internet connectivity is not available.
Another aspect is that it requires powerful hardware to operate such software smoothly.
Features Of Offline Accounting Software
Read the following features of offline accounting software and decide whether it will be a perfect fit for your modern businesses or not:
Manual Update Installation
Unlike SaaS accounting software, in offline accounting software, one has to install updates manually. Before installing, you need to check whether system configurations meet minimum requirements or not.
No Data Leaks
As offline accounting software is installed locally, there is no chance of data leaks. SaaS accounting software is also secured if it is hosted on trustworthy cloud servers.
Accessibility
Offline accounting software is installed on a system, and that is the reason why it can only be accessed from a particular system, which is one of the most prominent limitations of this category of software.
Advantages Of Offline Accounting Software
The following are the advantages of offline accounting software:
Does not require an internet connection.
There is no chance of data leaks as all the data is stored locally.
The subscription cost of the software is comparatively less.
Disadvantages Of Offline Accounting Software
Following are the limitations of offline accounting software that you should be aware of before subscribing to one:
Access to the software is limited to a particular system.
Requires a high-end hardware configuration.
You need to update manually.
Not compatible with either a smartphone or tablet.
Need to backup data manually.
Requires a lot of space on the hard drive as all the data is saved locally.
Ending Notes
So this was all about the difference between SaaS accounting software and offline accounting software. We hope that after reading this blog, you understand the pros and cons of both types of accounting software and can make informed decisions for your business. In case you opted for SaaS accounting software, then let us introduce you to Munim, India's leading SaaS accounting software. It comes with features for accounting, bookkeeping, invoicing, GST compliance, and inventory management. And the best part is that you can use it at no cost for 15 days. Sign up today and experience its wonders.
Frequently Asked Questions On SaaS & Offline Accounting Software
Q. How many types of accounting software are there?
Ans. Following are the different types of accounting software:
ERP Software
Payroll Software
Inventory Management Software
Invoicing Software
Q. What is SaaS accounting software?
Ans. SaaS accounting software is hosted on cloud servers. As opposed to conventional accounting software, it does not need to be installed on a PC and files can be accessed from anywhere.
Q. What are the two main types of accounting software?
Ans. The following are the two main types of accounting software:
ERP software
Q. Is Munim a SaaS accounting software?
Ans. Yes, Munim is a SaaS accounting software.
Post Tags