5 Inventory Invoicing Software You Need to Check!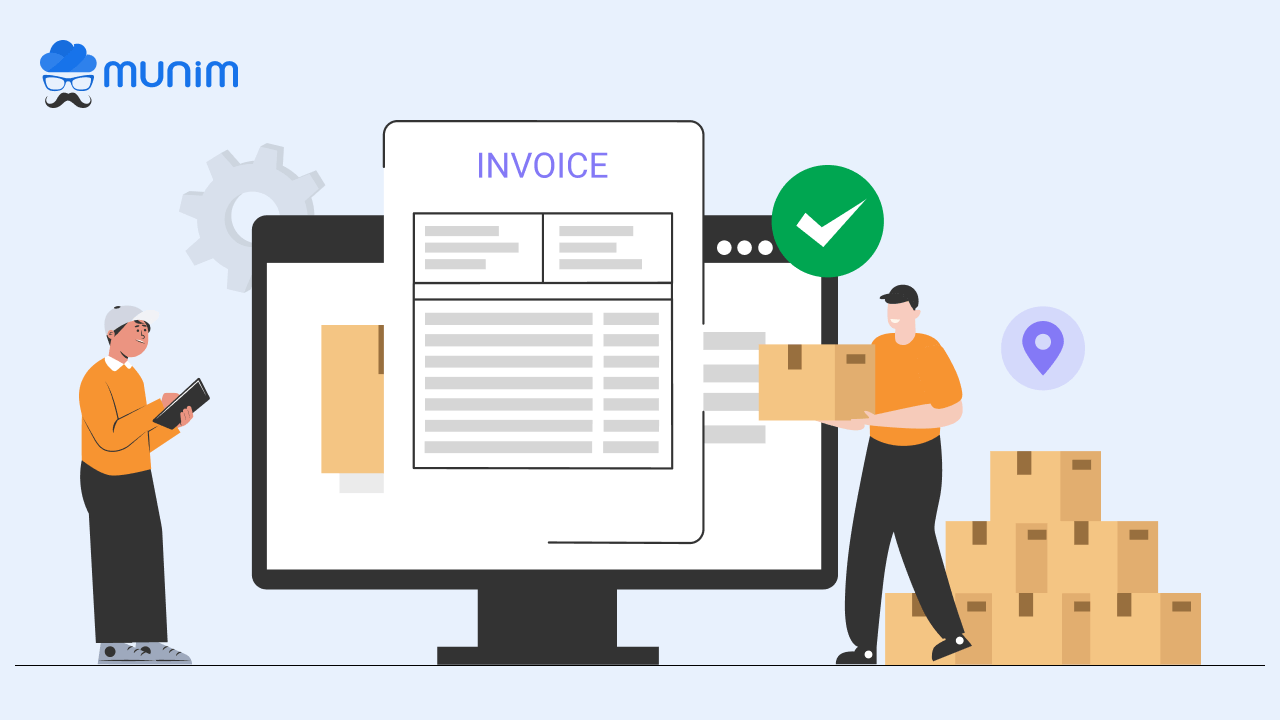 Businesses are moving towards digital change to automate their process and ensure better results. They aim to ease complex operations and reduce manual efforts. Also, companies use inventory invoicing software to control stock levels, drive the invoice process, and derive financial insights to boost revenue.
There are many inventory invoicing software in the market, and finding the best is challenging. However, this article will help you to scroll through the five invoice bill software.
Let's quickly understand Inventory Invoicing Software.
Define Inventory Invoicing Software
Inventory invoicing software is an application that manages inventory management and billing processes. Also, it helps a company track stock levels, trace product movement, and create bills for sales.
Essential features of invoice bill software you should look for:
Efficiently track inventory and get stock alerts to avoid stockouts and overstocks.
Create and send custom bills to the clients automatically.
Integrated accounting system for smooth account management
Digital and paperless system
5 Inventory Invoicing Software You Should Check Out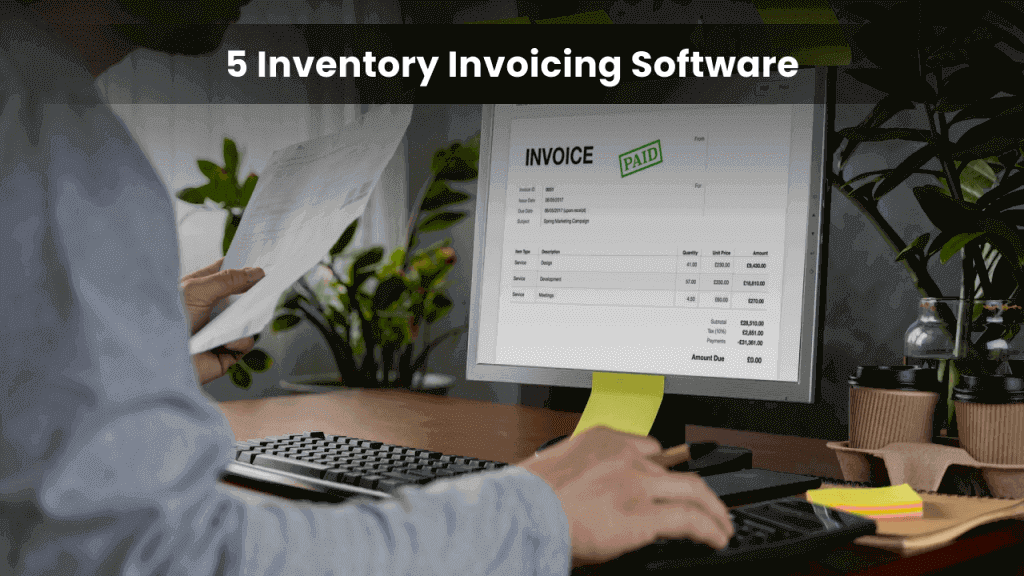 Scroll down to check the best invoice automation software to ease inventory management.
Tally Solutions
Tally Solutions offers a complete suite of inventory invoicing software that provides inventory tracking, tax solutions, financial analysis, and billing. However, with an intelligent design, it meets every business need.
Just look at what this invoice approval software offers:
It offers a billing and inventory management system that saves manual efforts and time invested to manage finances.
You can track sellers, vendors, and customers through its sales and procure management feature.
Its customer relationship management (CRM) suite assists you in taking care of your clients.
It offers a billing and invoicing feature that drive the digital process, saving manual efforts.
Manage your projects remotely with this automated invoice generator software.
USPs of Tally Solutions
Billing software for small businesses and medium-sized enterprises.
Easy-to-use invoice generator software with a user-friendly interface.
Additionally, it is the best application that serves all the accounting, billing, and inventory needs.
ClearTax
ClearTax is a popular online invoicing software offering many features and services. In addition, it helps a business file their tax online. This invoicing software serves multiple tools to get more returns.
Millions of taxpayers, consultants, and CAs use ClearTax.
Quickly scroll down to its features:
Effortless online tax filing with this leading invoicing software online.
Also, you can create e-invoices that are amended with the latest tax rules.
Integrated with advanced features like Excel import, auto tax calculations, and much more.
USPs of ClearTax
A simple design that makes this inventory invoicing software user-friendly.
File your taxes on the go with a free mobile Android app.
Munim
Munim is leading invoice automation software that serves a complete package of inventory and invoicing features. Also, it automates and digitizes the record-keeping operations, leading to a paperless system. This invoicing software online is a Cloud solution that enables access from anywhere.
Check what Munim offers:
Avoid stockouts and overstocks with automated low-stock alerts.
Get a complete analysis of taxes, bills, etc.
Accurate tax calculations, filing, and returns help your business stay GST-compliant.
Automate accounting, billing, GST filing, e-invoicing, report management, and much more.
Avail a 14-day free trial before you register at Munim.
USPs of Munim
An easy-to-use, self-explanatory, and well-designed UI/UX.
Improved security layer to protect your financial data.
The dashboard offers in-depth analysis and insights.
Get real-time updates on GST filing status.
Vyapar
Vyapar is one of the best billing software small businesses in India. It brings multiple benefits that help a business to scale its profit.
The key to the success of Vyapar is its ability to create e-invoices that help save time and manual effort.
Take a quick look at what this invoicing software offers:
It is compatible with CRM and other systems.
Complete application for GST billing, record keeping, and inventory management.
Stay compliant with the latest tax updates through auto tax calculations and GST filing.
Ensure 24×7 expert support from the professionals and get your queries resolved immediately.
USPs of Vyapar
It is a feature-rich program that serves all the billing and accounting needs.
It is a simple-to-use application that needs no training.
XERO
XERO refers to the less expensive and simple inventory invoicing software in India. It offers the best inventory management and eases billing for a business. Also, this invoice automation software offers bank reconciliation, reporting, and GST filing on a single application that too with just a few clicks.
Take a look at what it offers:
Manage your financial health on the go.
Save your time and efforts through digital bank reconciliation.
Effortlessly send and receive bills that provide online payment options.
It has a simple UI that ensures easier access.
Track costs, taxes, and revenue with a single click.
USPs of XERO
It is a cloud solution that offers access from anywhere.
Get real-time access to the financial data.
It can be integrated with multiple systems easily.
Let's Conclude
Hopefully, the blog has helped you find the best inventory invoicing software. If you have any queries, shoot them in the comment section below. We will surely try to answer them.
To know more about Munim, feel free to connect with our team. Hurry up! Explore Munim now.
FAQs
Can Munim import data from government Excel files?
Munim can easily import data from government Excel files, JSON, Tally, and other systems.
Can I get 24×7 customer assistance for Munim?
The experts of Munim are available round the clock to help you resolve your queries.
Can I access Munim from anywhere?
Munim is a Cloud solution that allows access to an active internet connection anywhere and anytime.
What is the pricing plan of Munim?
Register to Munim and unlock all its services at just 999/ year. Hurry up! Try Munim now!