Generate E-Way Bills In Just One Click
Generating e-way bills was a headache for accountants and compliance officers. Generate e-way bills in the blink of an eye with Munim.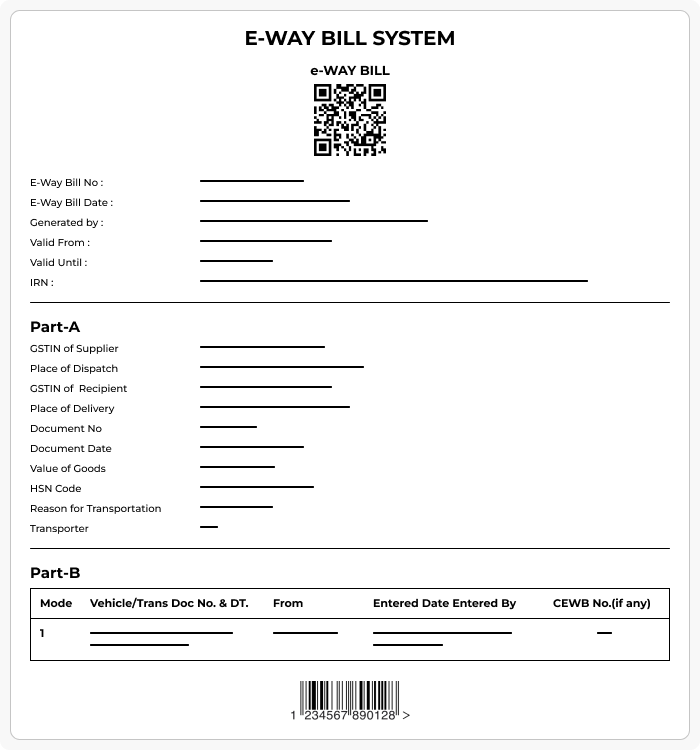 Latest GST E-Way Bill Software To Stay GST Compliant
Time is precious for businesses. They want a solution for compliance that takes the least possible time. Thus, Munim is offered to cater to the same. Our E-way bill generation software is directly integrated with the E-Way bill portal enabling you to generate bills in a single click. If you are looking for a complete GST solution then Munim is the answer. Let's dig into its features in detail.
Features Of Our E-Way Bill Software
Following are the main features of our best e-way bill software that you should be aware of:
Continuum With Invoice
There is no separate module or feature to generate e-way bills. You can mention e-way bill details in the invoice itself and the process of e-way bill generation will be initiated upon confirmation.
Transporter Data Management
Munim provides you with a facility to update transporter details separately so that you don't have to type all the details repeatedly. This saves you time and effort.
Affordable Solution
You can generate as many e-way bills as you want in Munim, all you have to pay is 1 credit per e-way bill, and 1 credit is equal to 1 rupee.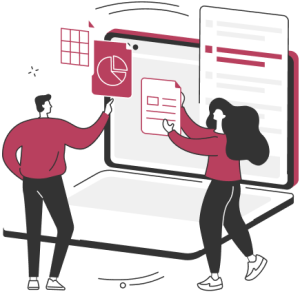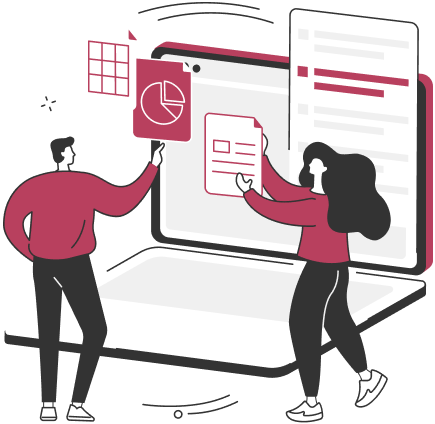 Multipurpose App
Munim is loaded with features that can make your life easier. Accounting, Inventory management, GST compliance, and Reporting are some of the main features.
Cancel E-Way Bills
Mumin comes with a facility of one-click e-way bill cancellation facilitating an easy process and would normally take more effort and time also.
E-Way Bill Reports
In Munim we have provided a facility to generate e-way bills with real-time data. With this feature, you can analyze the data whenever you want.
Get on the right track with hassle-free e-way bill stack!
You will get full access to all the features for a limited period.
Benefits Of E-Way Bill Generation Software
These are the benefits of using Munim for E-way bill generation:

Avoid Penalties
Since most of the data required to generate are auto-populated so the chances of penalties due to data entry errors are less likely.

Generate E-Way Bills Anytime
As Munim is accessible from any device you can generate e-way bills anytime and anywhere. All you should have is a device connected to the internet.

Saves Time
Munim saves time for accountants/dispatch officers because the process of e-way bill generation is simplified and also easier than ever before.

No Typos
In Munim you can select the logistics service providers from the list while generating an e-way hence there is no chance of data entry errors.

Data Security
Munim is enabled with a trusted API that makes the integration with the e-way bill portal possible. Thus, you don't have to worry about data leakage.

Support Team
Munim provides access to a support team who will help you when you get stuck somewhere with any of our features or functionality.
Why Choose Munim?
Munim is a full-fledged accounting software offered with a module of e-way bill generation which allows you to stay compliant with GST rules and regulations. It makes your job easy as you don't have to don't log in to the e-way bill portal, everything can be done from a single window of Munim.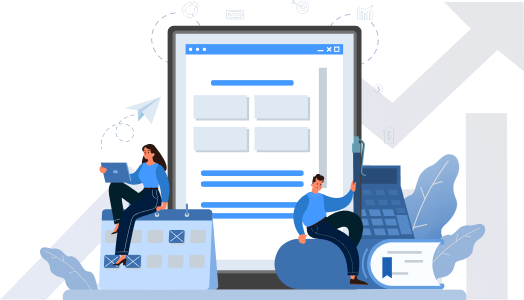 Frequently Asked Questions
How much does it cost to generate one e-way bill? 
Do I need to login into the e-way bill portal? 
Can I cancel the e-way bill from Munim? 
Can I generate e-way bills for any other mode of transportation than roadways? 
Other Features
The following are the benefits of cloud accounting software for small and medium-scale businesses in India:

Easily track and manage the accounts receivable and payable of your business with Munim.

Get a detailed overview of your business financials with a perfect suite of customizable reports.

Track and manage your inventory with ease through Munim inventory management software