GST Accounting Software
Stay on top of your GST obligations with regular updates and notifications with the best accounting software.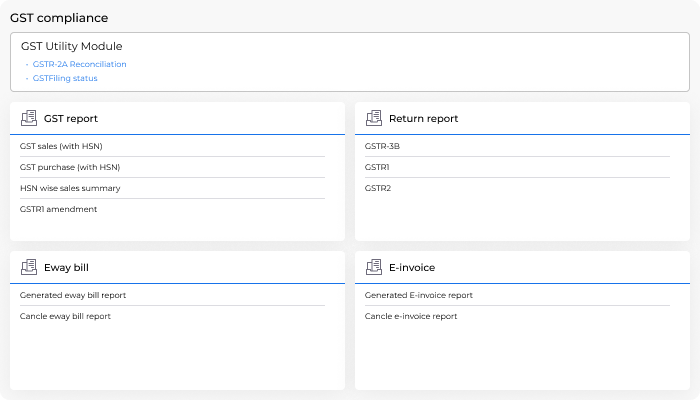 What is Goods and Services Tax (GST)?
GST is an indirect tax levied on goods and services from the state as well as the central government. It is referred to as 'One Nation One Tax' as it has replaced multiple tax systems besides, state and central indirect taxes are also sub-summed under the same.
With Munim's GST Accounting Software, one's all GST needs can be fulfilled at one place.
To whom GST is applicable?
Applicability of GST: GST is levied on the sale of goods and services.
01
If in any financial year annual turnover of the Trader or Manufacturer exceeds Rs. 40 lakhs then they have to register for GST
02
If in any financial year annual turnover of the service provider exceeds Rs. 20 lakhs then they have to register for GST
03
There is no requirement for re-registration or renewal under GST, as it has no expiry.
04
If the business is GST registered then you can avail of the benefit of Input Tax Credit wherein you will have to pay only the difference between GST paid and payable by the business
What is GST compliance?
GST compliance refers to the payment of taxes according to government regulations. It involves filing returns, paying taxes, maintaining records, and keeping books in accordance with the law set by the government. This ensures that all businesses operate within the framework set by authorities and pay their fair share of taxes as per applicable laws.
GST compliance is a necessity for any business that sells products or services in India. GST compliance is a complex and time-consuming process. It requires you to keep track of your GST liabilities and payments on a monthly basis, along with tracking your purchase and sales.
Munim makes it easier for you
Munim makes it easy to stay on top of your obligations. The GST Reports by Munim provide regular updates on your GST compliance status, so you can be sure that you are always in compliance with the latest regulations. It also includes a set of customizable reports that give you a detailed overview of your GST transactions. This information can be used to help you stay compliant with GST regulations and avoid any costly fines.
What's a better way to stay on top of your annual compliance obligations than with cloud-based software?
Keeping up with GST regulations should be simple, but we know that it isn't entirely. Why not take the stress out of filing by letting Munim handle everything for you?
Munim will make your life easier. All you have to do is set it up and then sit back and relax!
Want a 100% accurate report telling you how much you owe in GST? We have got you covered!
Benefits of using Munim
Helps you in filing GST returns quickly and efficiently.
It helps you to comply with the rules of GST, avoid penalties, and manage your business better.
You can know the status of your GST payment and keep track of your tax liability.
It prevents mistakes from being made while filing returns.
Helps you in the timely filing of returns.
Frequently Asked Questions
What is GST compliance software?
Who can use Munim software?
Are all goods and services taxable under GST?
What is meant by Reverse Charge?
Are all goods and services taxable under GST?
Are all goods and services taxable under GST?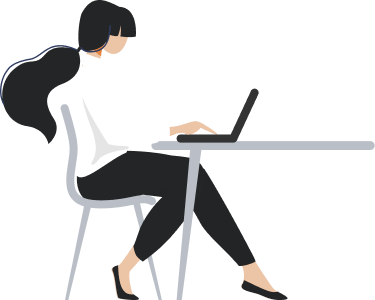 Start Your Journey To Awesomeness For Free
You will get full access to all the features for a limited period.
Latest update
Explore our blogs for more helpful information.