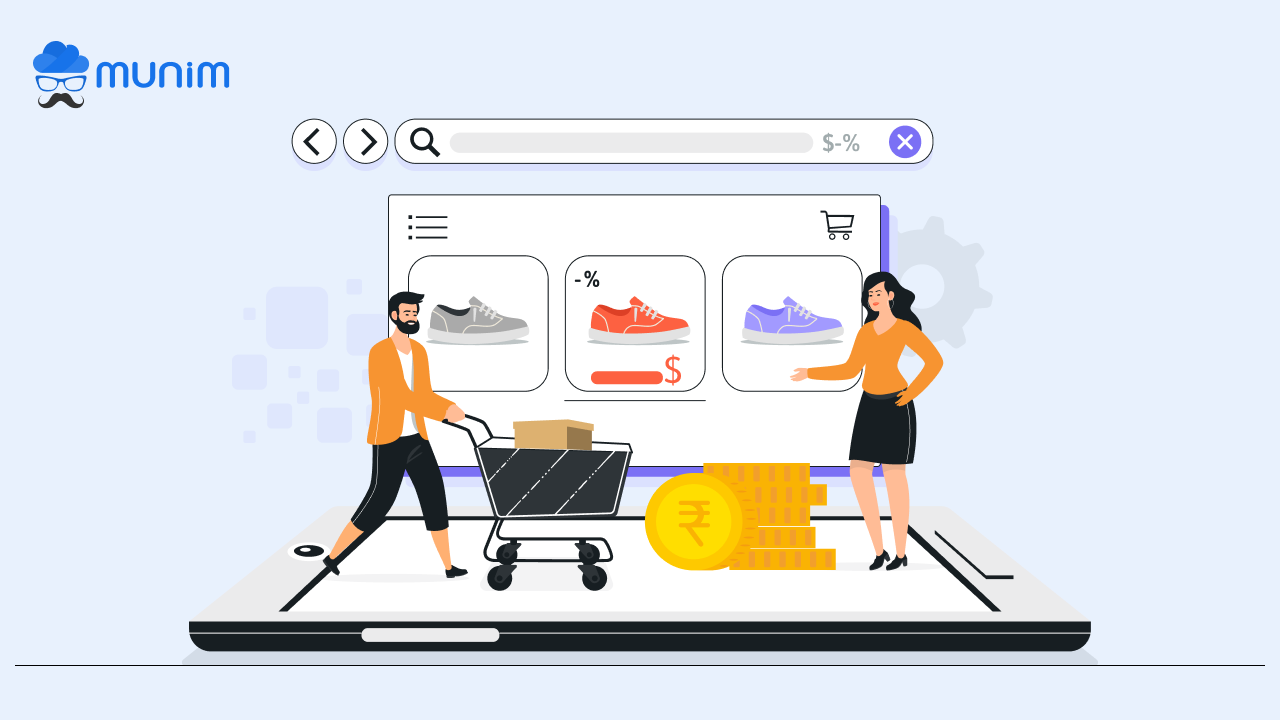 The drumbeat of the success of UPI is echoing around the world. Countries like the UAE, Russia, Australia, Japan, France, and many other countries have already adopted or are in the process of adopting UPI. In terms of digital payment transactions, India has surpassed global superpowers like China and the US. It is a testament to the world that India is a leader in the realm of fintech and that we are self-reliant from a technological perspective.
Taking one step further towards 'Atmanirbhar Bharat', the government of India has launched an open network for e-commerce, where micro, small, and medium-scale businesses can sell their products and services online.
The way UPI has boosted the growth of fintech companies in India, we are about to witness a boom in the fintech industry due to the Open Network For Digital Commerce (ONDC).
In this blog, we discuss what ONDC is and how it will shape the future of fintech companies in India.
What is ONDC?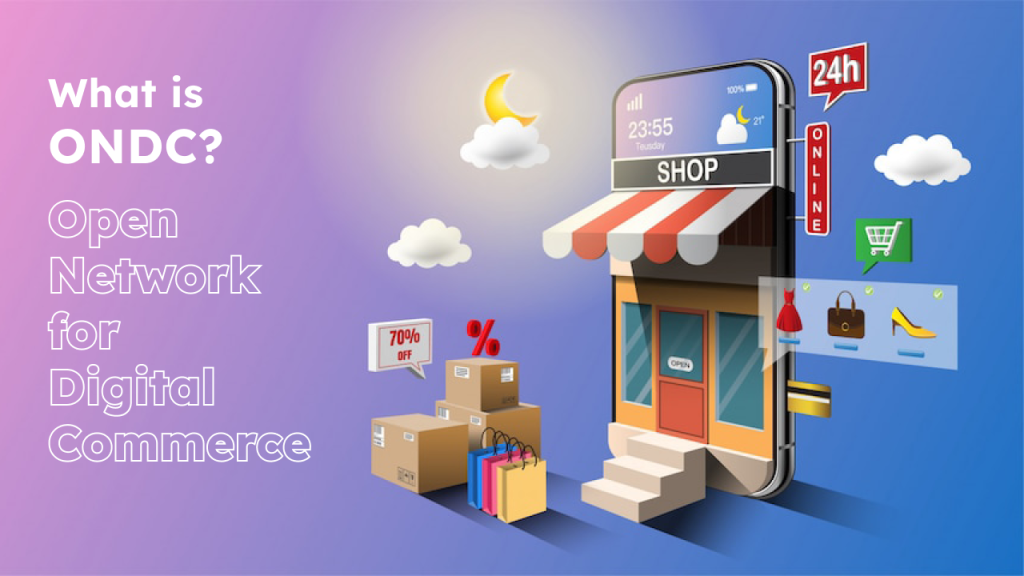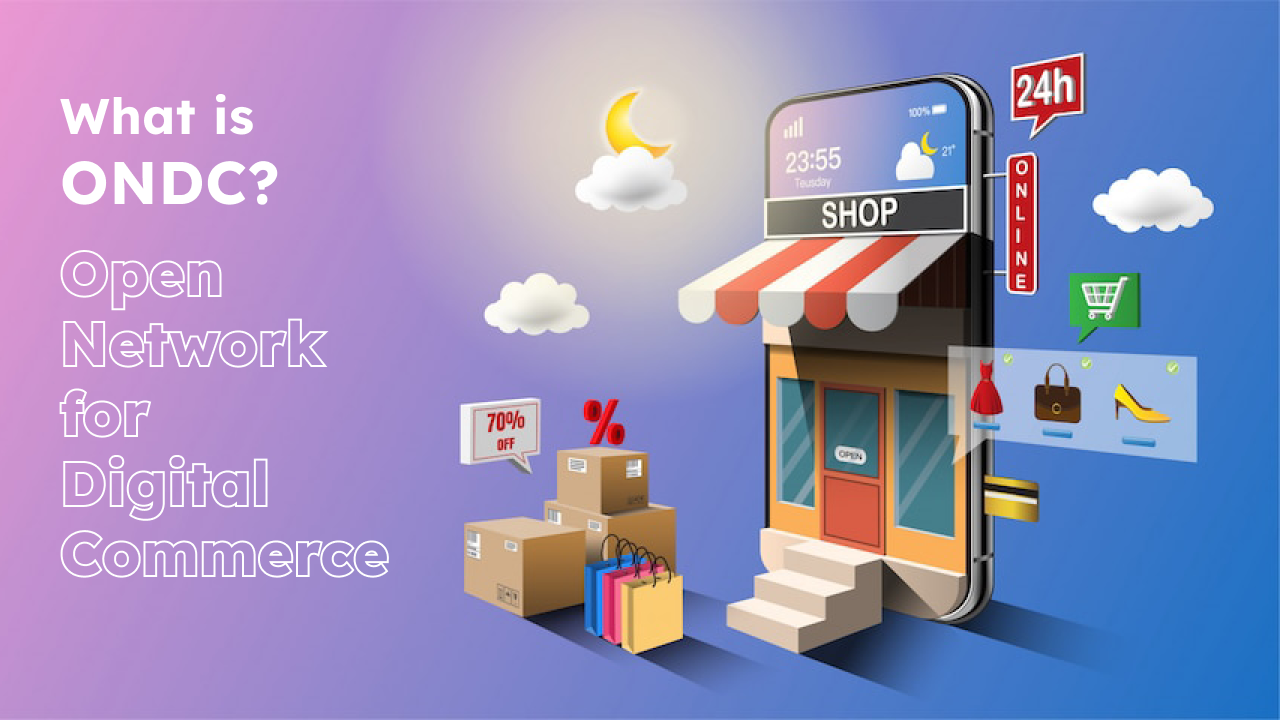 ONDC is an acronym for 'Open Network for Digital Commerce', a government-backed initiative aiming to allow small businesses to sell their goods or services via digital channels. ONDC, being an open network, standardizes common business processes such as business listing, cataloging, inventory management, order management, and order fulfillment.
Hence, it enables micro and small businesses to use any ONDC-compatible platform to receive orders rather than adhering to the policies of specific private platforms. This new initiative by the government allows businesses to be discoverable online for the given pin code and receive orders.
With ONDC, customers can find sellers by using any compatible application and placing orders. Since businesses would be located in the nearby area, it will open new doors for local businesses to attract clients.
How Will ONDC Impact The Indian Fintech Companies?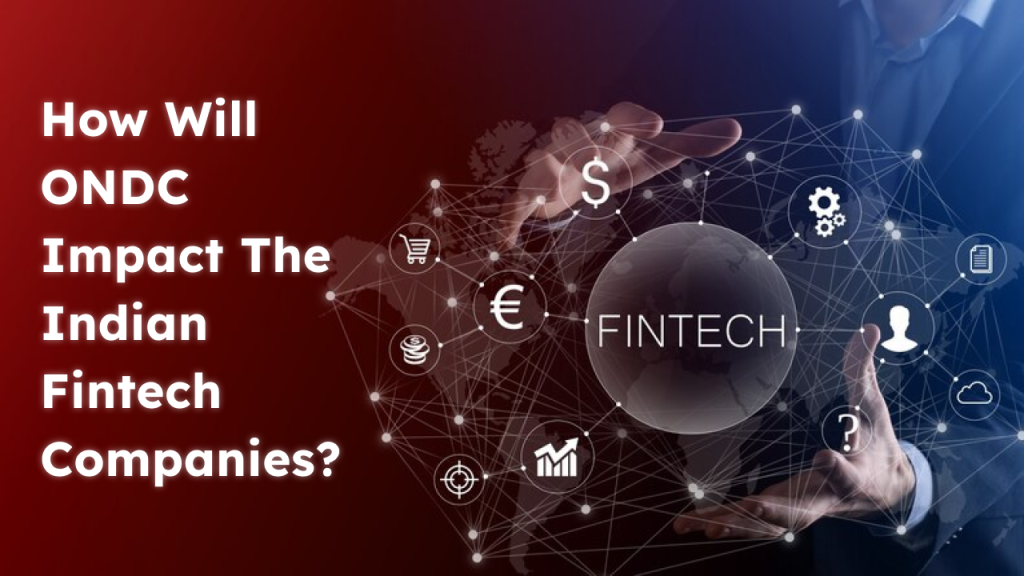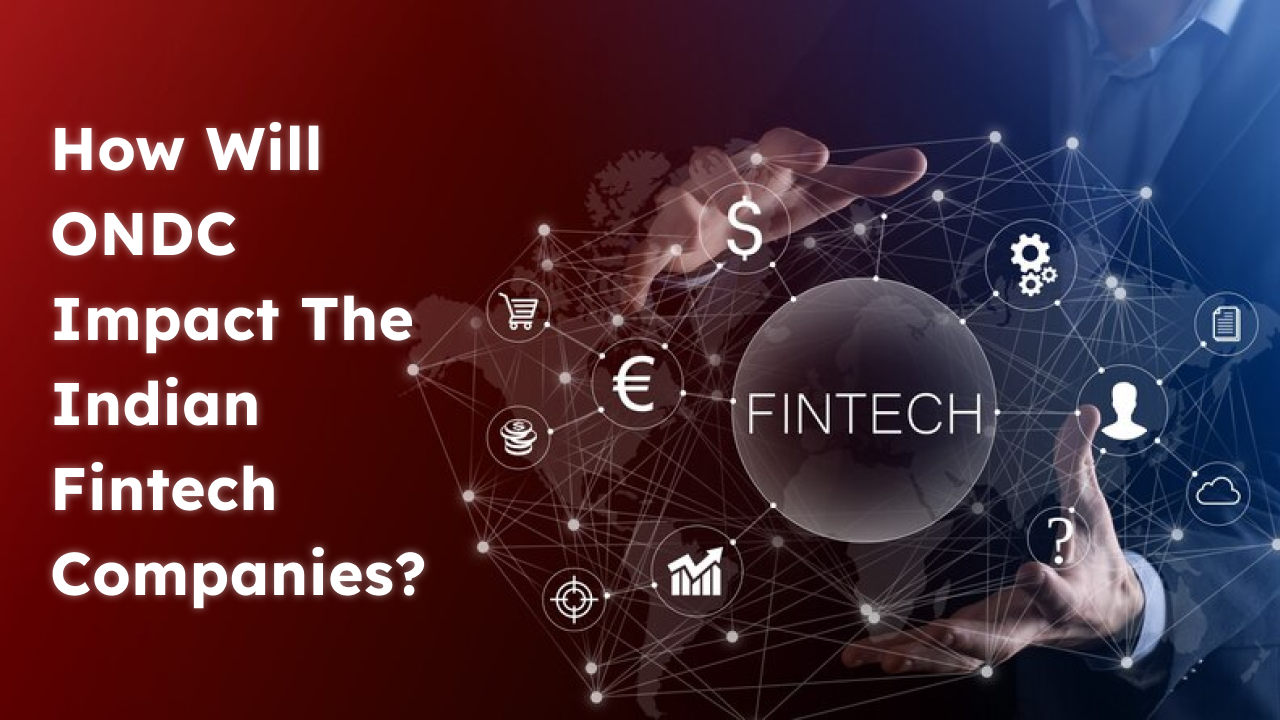 In our opinion, ONDC will enable new opportunities in the realm of fintech products and services. This allows fintech companies to reach and cater to a wider range of customers and offer them innovative solutions. For example, fintech can come up with payment solutions specially engineered for ONDC businessmen/platforms.
Apart from that, ONDC makes it easier for fintech companies to offer products and services via open e-commerce platforms. This will open new opportunities for fintech companies, as they can offer additional services that support the whole ecosystem. For example, the BNPL (buy now, pay later) payment option for purchases from the ONDC platform.
Moreover, ONDC will reduce the operational costs of fintech companies in India because it provides a common platform for them to operate on. Thus, companies can invest in building a robust product for their users.
Overall, ONDC is a boon for micro and small businesses as well as fintech companies. And we will witness more unicorns coming from the fintech sector in the near future.
Following is a list of examples of how ONDC could change the fintech landscape in India:
Payments: With the launch of ONDC in India, it will bring new opportunities for fintech companies to offer a payment solution for ONDC users.
Lending: ONDC could make the lending process easy, and small businesses will have access to funds quickly. Also, lenders will be able to tap larger audiences with the use of this platform.
In short, ONDC has the potential to revolutionize the fintech sector in India.
Stakeholders In The ONDC Network
We all know that there are two main stakeholders i.e. buyers and sellers in ONDC, but that's not where it ends. Following are the roles of other enterprises that will help you know how it works:
A medium that connects buyers to the ONDC network: Fintech companies can build applications/websites that will allow customers to search for and place orders for the product/service on the ONDC network.
A medium that connects sellers to the network: Again, fintech companies can build applications/websites that allow them to create business listings, catalog products, and process orders.
Getaway: A medium that fulfills users' search queries and produces relevant results as per the search query.
Now that you know the functions of each of the stakeholders in the network.
How Does ONDC Work?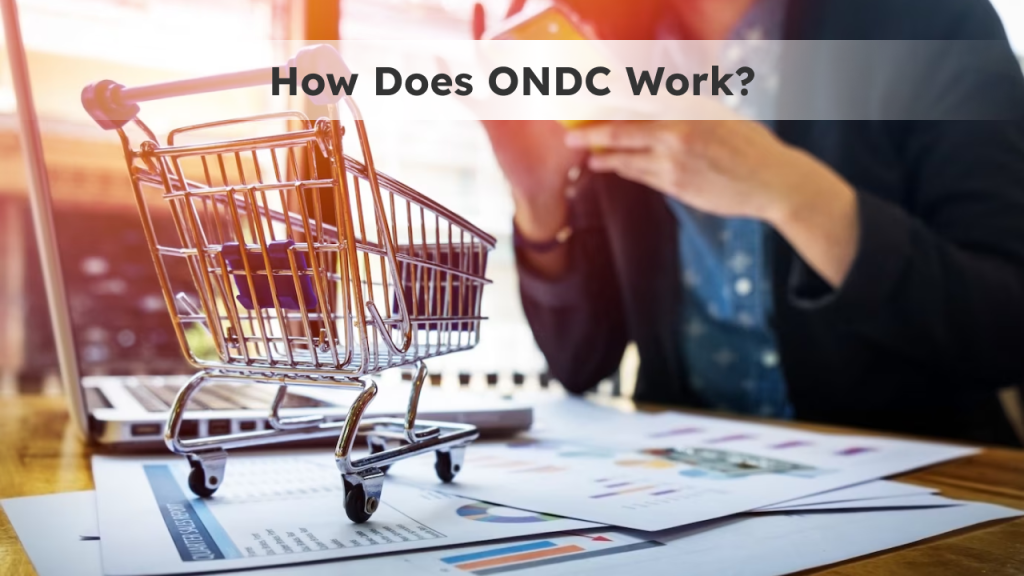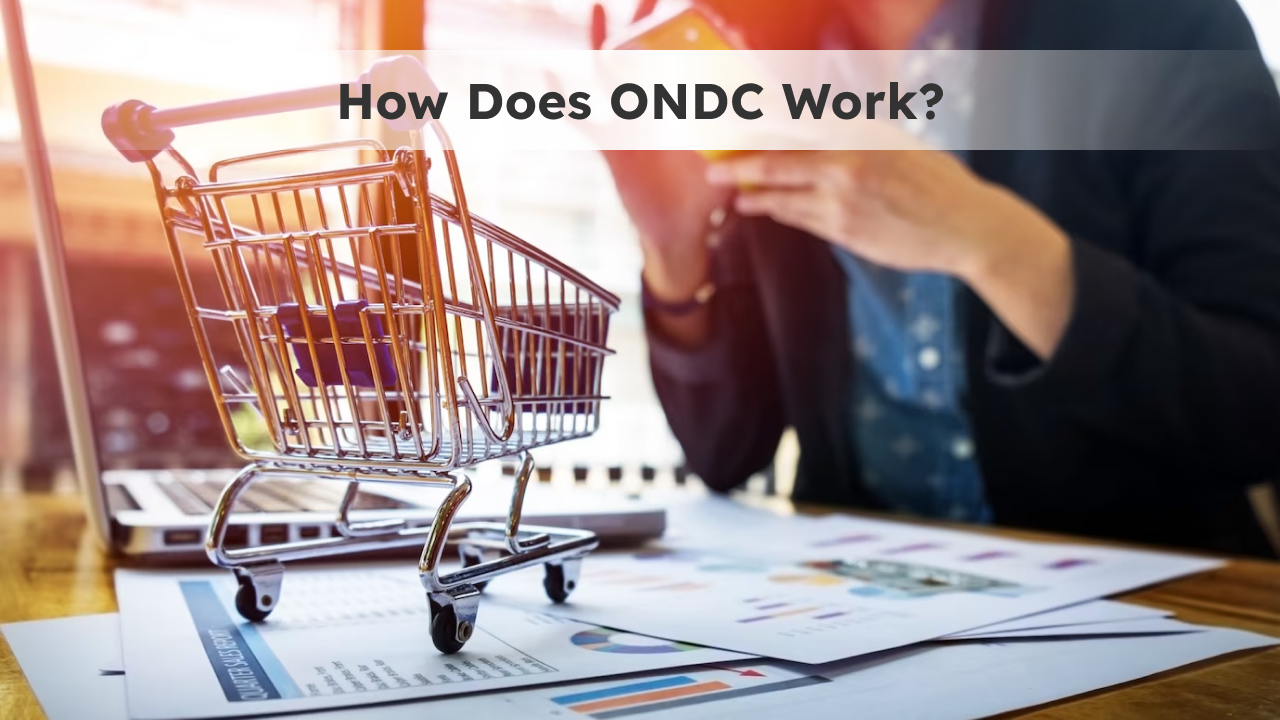 The function of ONDC is quite simple, it will work as a medium that allows small shop owners to tap the opportunities in the e-commerce sector. Shop owners can showcase their products or services to potential customers via the ONDC network app and place orders using the same app.
Since it is not app-based, consumers can see all the products that are listed on the network on any ONDC network app. This results in equal opportunity for all businesses and takes competition to the next level.
Features Of ONDC
The following are the features of ONDC:
Works as a single open network for all businesses and consumers.
Local shop owners can reach out to larger target customers.
Works for goods and services both
The cost of sale and purchase reduces.
The visibility of products and services will remain the same, irrespective of the app.
Merchants can save credit histories.
The network is compliant with the Information Technology Act 2000.
Customers can make payments using any UPI app.
Ending Notes
So this was all about the Open Network for Digital Commerce (ONDC) and how it can change the future of fintech in India. We hope that after reading this blog, you understand what ONDC is. If you are looking for accounting and bookkeeping software for your business, then look no further. We have the best one for all your needs, from inventory management, and business reports to GST compliance. Sign up today and experience its benefits for your business.
Frequently Asked Questions On Open Network For Digital Commerce (ONDC)
Is ONDC a government company?
No, Open Network for Digital Commerce (ONDC), is a private non-profit established by the Department for Promotion of Industry and Internal Trade (DPIIT) of the Government of India.
Which was the first MNC to join ONDC?
Microsoft was the first multinational company to join ONDC.
Which companies have invested in ONDC so far?
Banks like the State Bank of India (SBI), Punjab National Bank, Axis Bank, Kotak Mahindra Bank, and HDFC Bank have invested in ONDC.
Is ONDC a blockchain?
Actually, ONDC is built on blockchain technology.
Post Tags