To change the invoice print template in our system, follow these steps:
Step 1: Access the Settings Module
Start by logging into your account and accessing the Settings module. This is usually available in the top menu or navigation bar.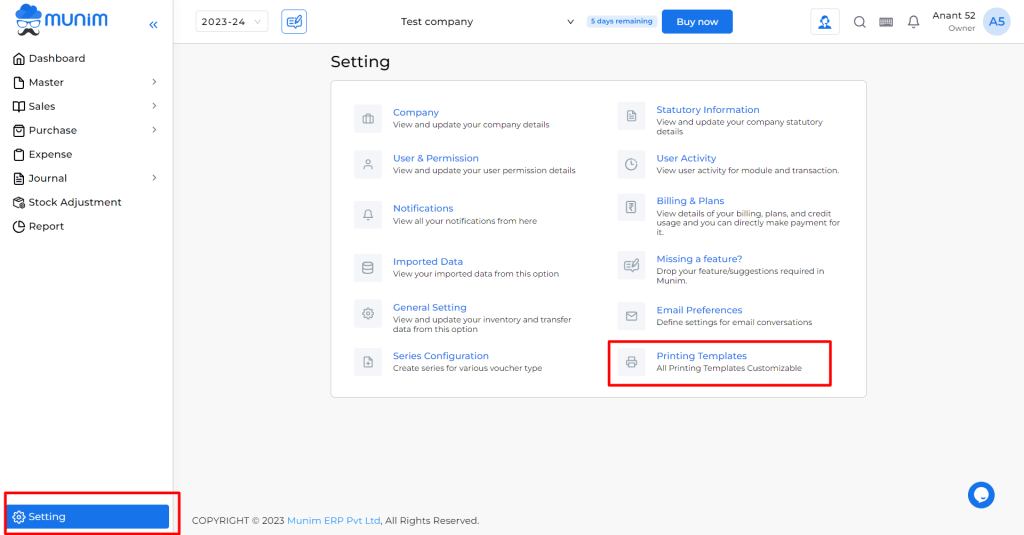 Step 2: Locate Printing Templates
Within the Settings module, look for an option related to "Printing Templates." This is where you'll be able to customize your invoice layout.
Step 3: Select the Required Layout
Click on the "Printing Templates" option, and you'll typically find a list of available invoice layouts. Select the one that best suits your needs.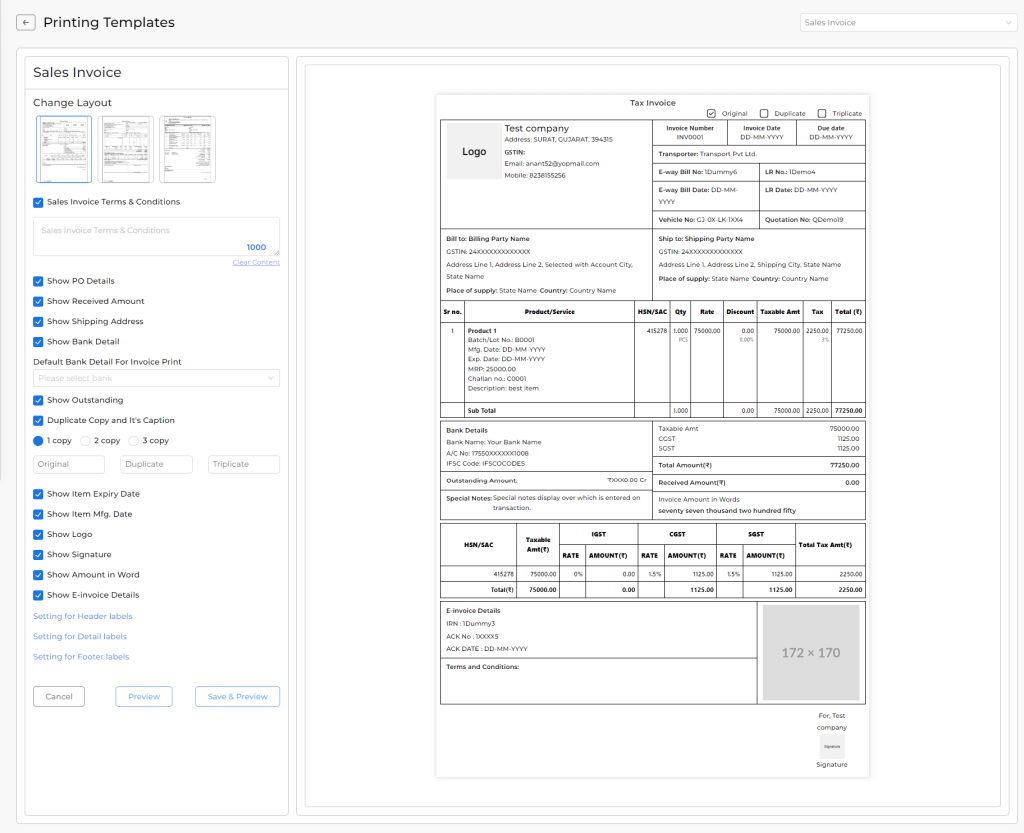 For more detailed information and visual guidance, please click on this link: Invoice Print Template Guide.
By following these steps, you can easily change your invoice print template to a layout that meets your specific requirements.