Now the Munim is able to manage Series Configuration. you can generate multiple sales invoice series for your need. In Munim all documents have the default series set but you can easily edit the series. you can update series like the series name, prefix, suffix, starting number, and length of zero.
How to Series Configuration in Munim:
Go to Setting.
Click on the Series Configuration button.
Click on the "Create Series" button to create a new sales invoice series.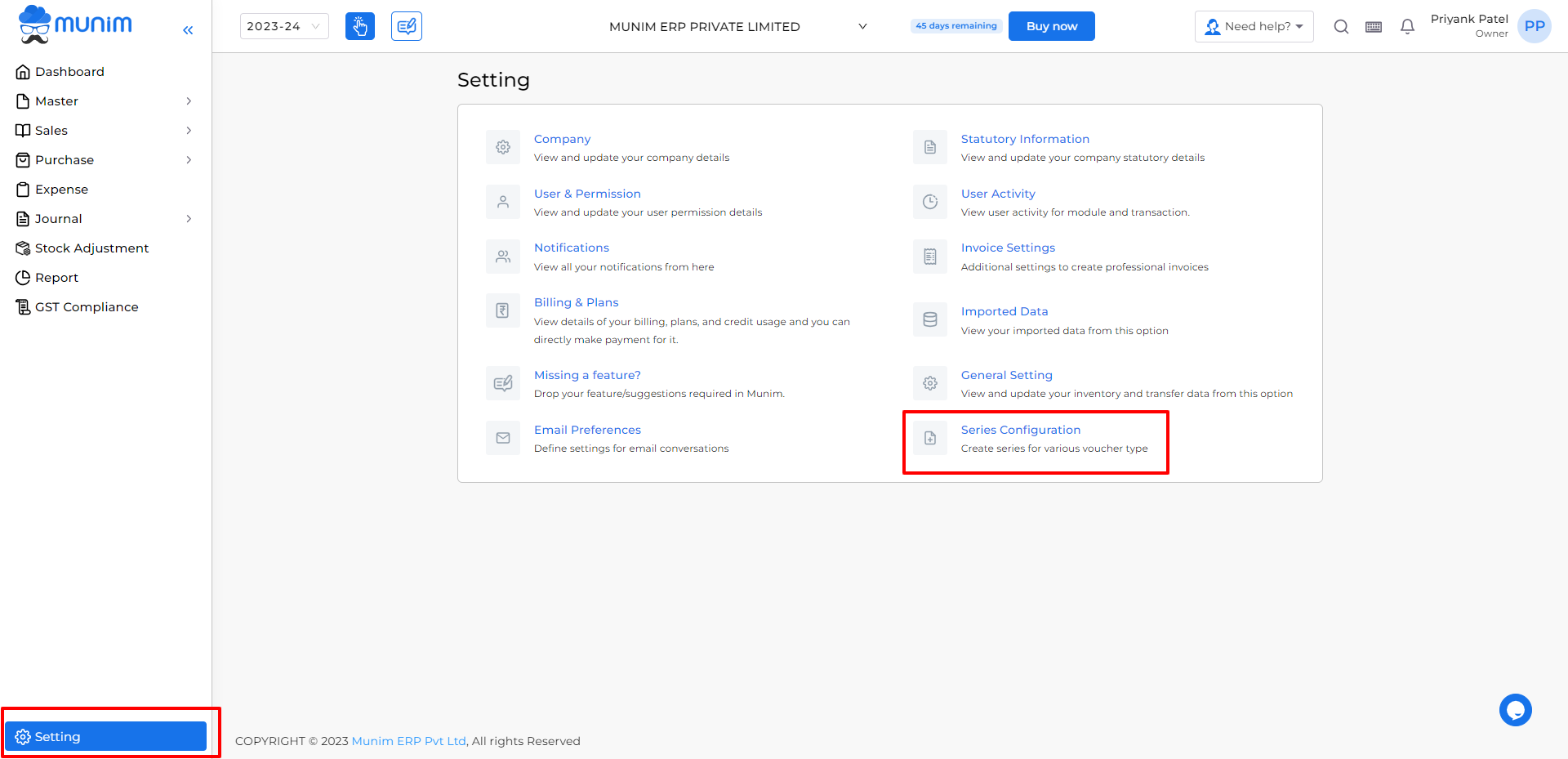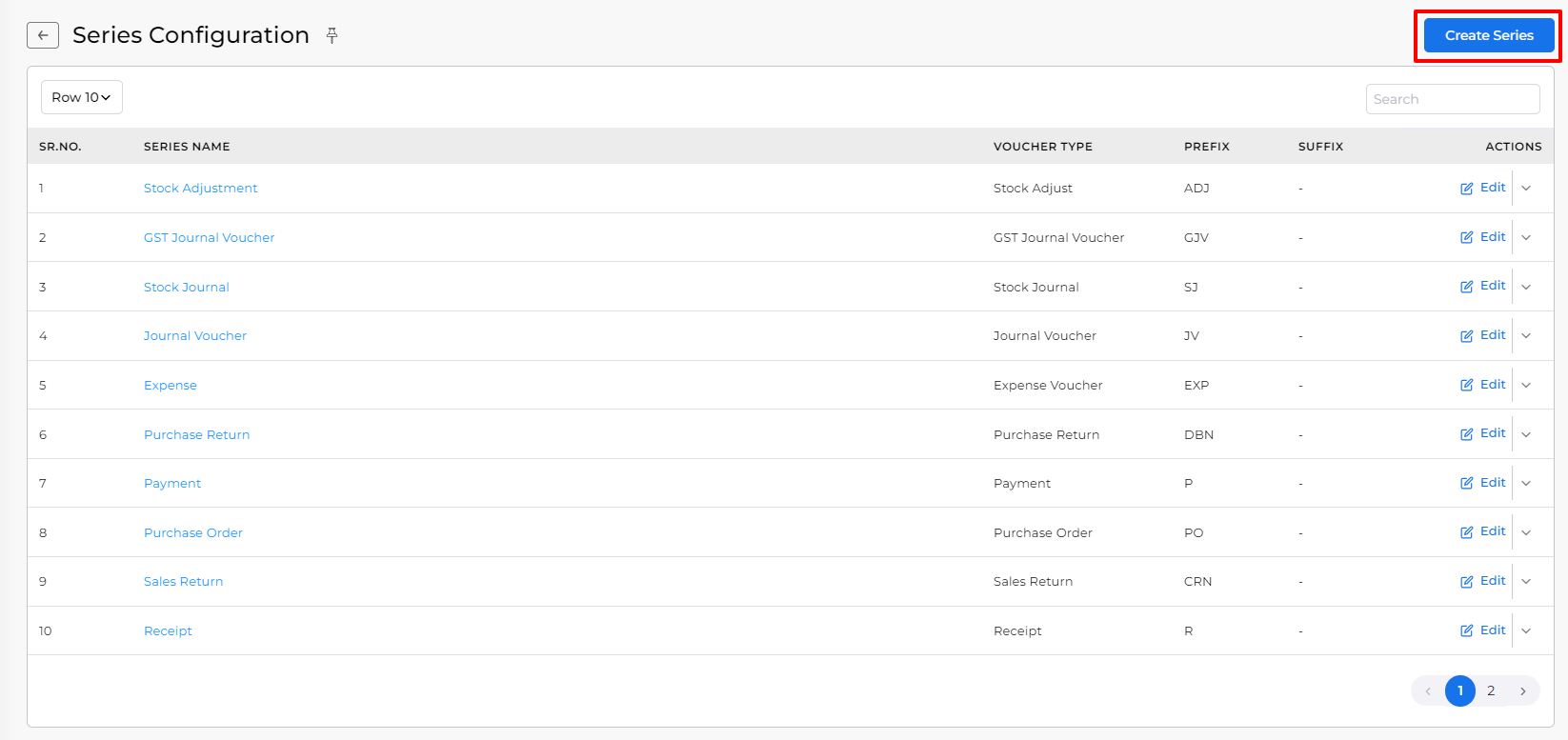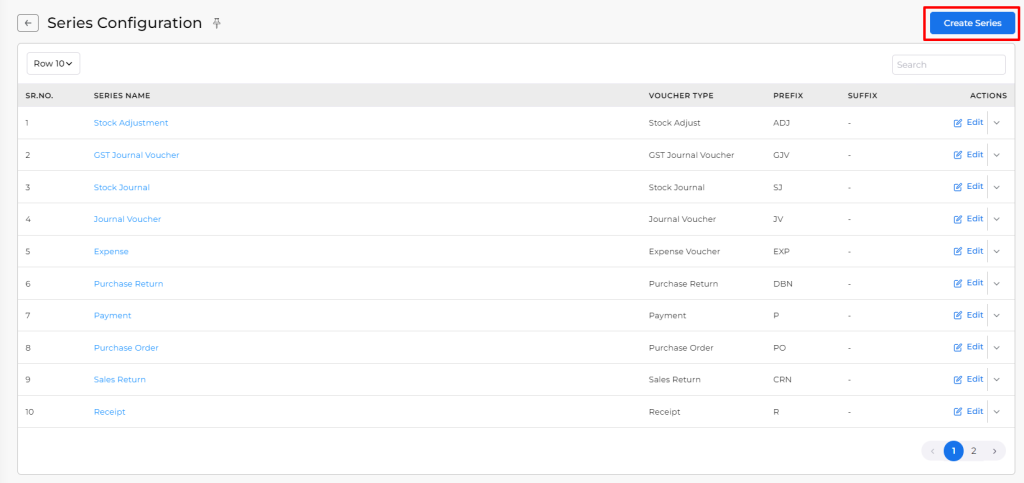 After successfully creating sales invoice series you can use it in the sales invoice module. also, you are able to edit the default document series.