We are delighted to provide the new Quick Invoice feature in our software, which is intended to simplify your invoicing procedure and save your significant time. Quick Invoice is a powerful feature that enables you to generate invoices rapidly with just a few clicks. It is ideal for scenarios where you need to create invoices swiftly without the need for extensive customization.
Munim's quick invoice feature allows it possible to create sales invoices without first creating a customer account. Creating sales invoices using quick invoices is an easy process. The invoice is ready for printing once the customer name, state, and product information are entered on the Create Sales invoice page. If you are successful to generate a quick invoice, a customer account will be created automatically.
If you know the customer's GST number, creating a quick invoice will be simple. The client's additional information, such as customer name, state, city, address 1, address 2, and pincode, will auto-fetch once you enter the GST number on the create sales invoice page.
Follow the below step to quick invoice
Go to the Sales Invoice module in the left sidebar.
Click on the Create Invoice button or press the Alt+N key.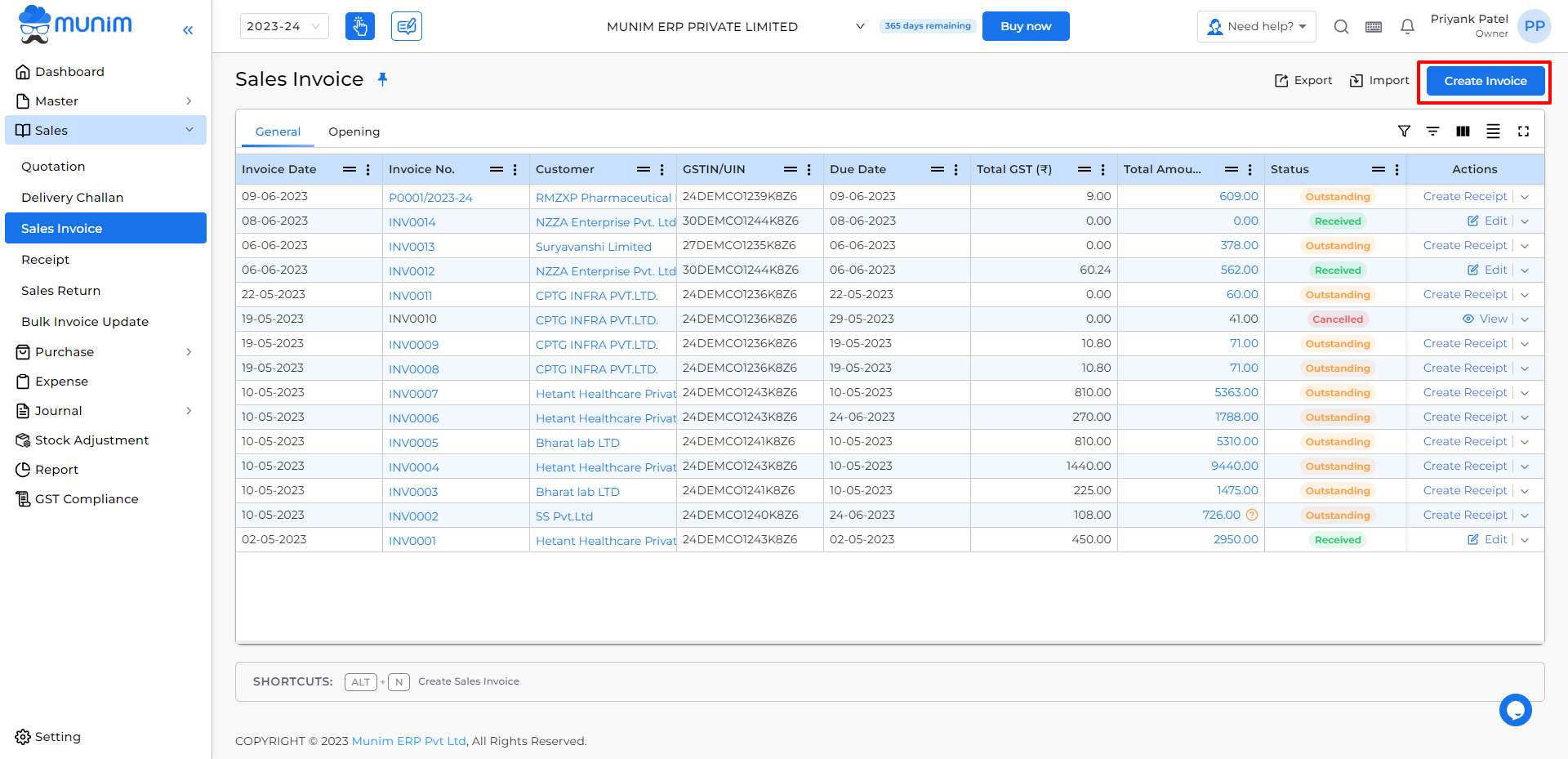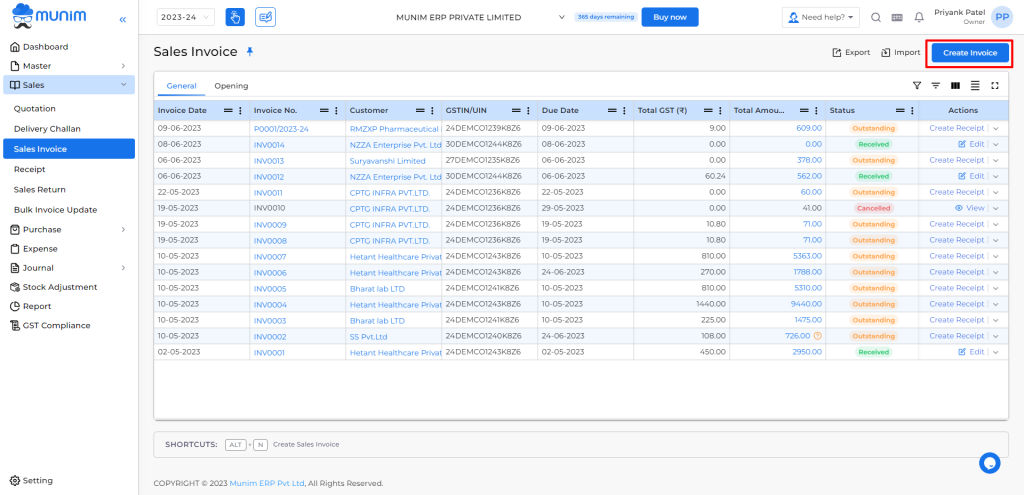 Write the customer name in the Customer field.
Drop-down list showing matching customer names
If the required customer is not shown on this list then press the Tab key and focus move to GSTN/UIN field.
If you have GSTIN/UIN number then write GST number otherwise GST is optional.
Now put the product details and click on the "Save" button.