In the ledger module, you can add your Reserves & Surplus ledger to Munim. After doing this, you will be able to manage your Reserves & Surplus account.
Reserves and surplus are all the cumulative amounts of retained earnings recorded as a part of the Shareholder's Equity. The company earmarks them for specific purposes like buying fixed assets, payment for legal settlements, debts repayments, payment of dividends, etc.
Create Reserves & Surplus Ledger:
Go to the Account module in the left sidebar.
Click on the Create account button or press the Alt+N key.
Select Reserves & Surplus ledger on the Under group ledger drop-down list.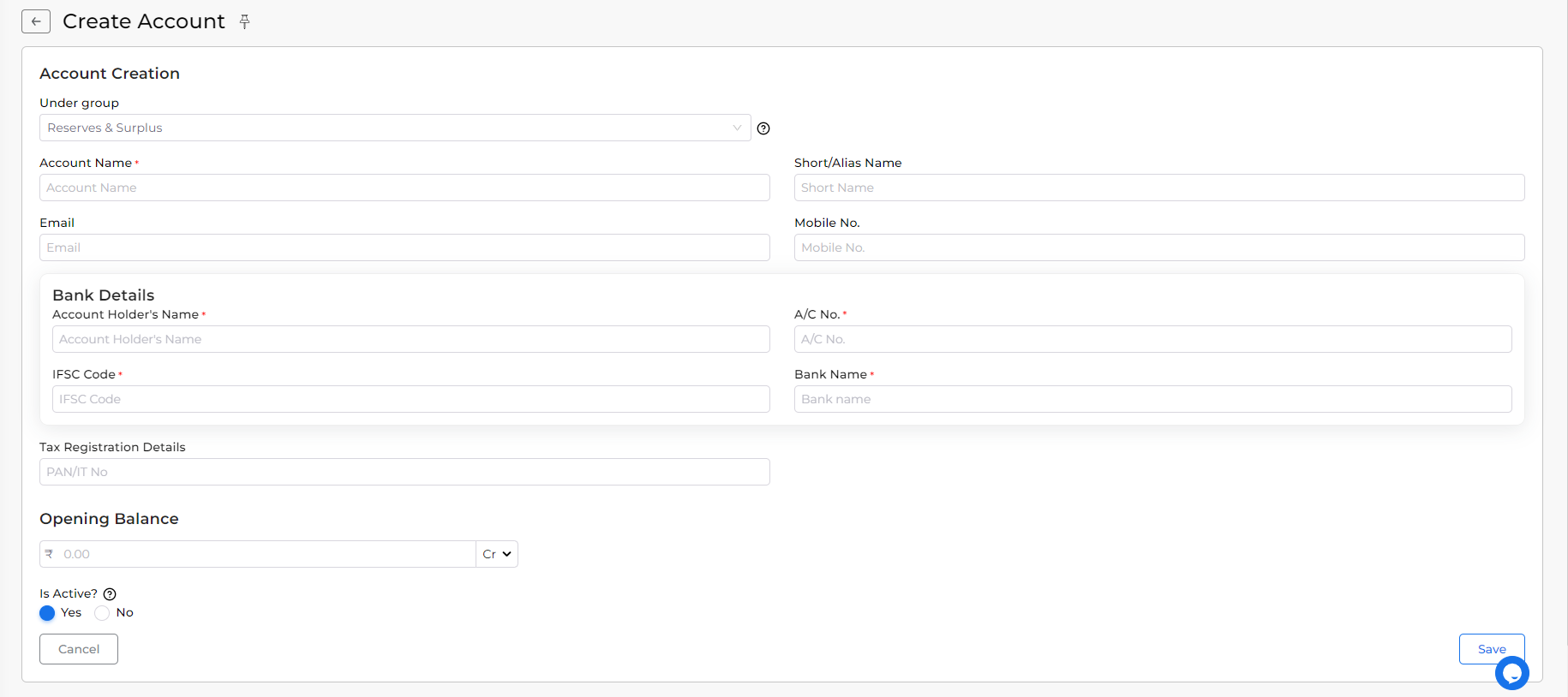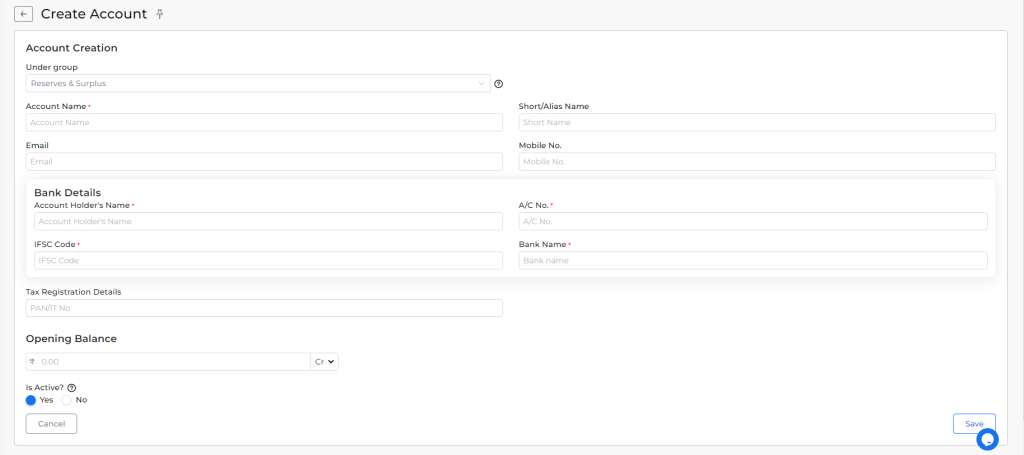 Field Information for Reserves & Surplus ledger:
| Field | Description | Note |
| --- | --- | --- |
| Under group | Here select the Reserves & Surplus account. | |
| Account name | Here write your account name. | Mandatory field |
| Short name | Here write your account short name. | |
| Email | Here write your account email id. | |
| Mobile no | Here write your account mobile no. | |
| Tax registration details | Here write your PAN/IT no. | |
| Opening Balance | Here put your account opening balance. | |
| Is Active? | Here if you select "Yes" then this account is shown in all modules and if you select "No" then this account is not shown in all modules. | |
Shortcut:
| | |
| --- | --- |
| Name | Description |
| Alt+S | Save-This shortcut is used to save the ledger details. |
| Alt+C | Cancel- This shortcut is used to cancel the ledger details. |
| Alt+D | Discard- This shortcut is used to discard the ledger details. |